Step Away From the Cookies! Try This Delicious Mint Thins Protein Shake Instead (Recipe)
Everywhere I turn this season there are Girl Scout cookies. And trust me, the temptation is real. I've taken down my fair share of Thin Mint boxes all by myself back in the day! But, since I found out I have Celiac disease and I decided to be vegan, Thin Mints are strictly off the table.
But that doesn't mean I still can't enjoy that perfect blend of chocolate and mint with a sweet treat! This vegan protein shake recipe hits all of those Thin Mint cravings without any of the guilt. You can even meal prep this bad boy for an easy morning routine.
Mint Thins Vegan Protein Shake Recipe
Whether you're like me and simply can't have Thin Mints, or if you're just trying to cut back on the snacks, this recipe is for you!

Ingredients
Makes 1 Shake | Difficulty: Easy


1 Ripe Banana
1/2 Avocado
1/4 cup Cacao Nibs
1 cup Almond milk
1 scoop Vegan Protein
2 drops Pure Peppermint Extract
Handful of ice (optional)

Note: You really want to make sure you're using food-grade essential oil here. Food-grade essential oils ensure they're safe for you to ingest.

Directions
Measure out your ingredients, aside from the ice, into a high-powered blender. Blend everything together until smooth, and add small portions of ice until you reach a consistency that looks good to you.




Pro Tip! Put your banana and avocado in a mason jar, and freeze them overnight. This means you don't need ice in your shake, and you'll get a nice milkshake-like consistency! Dessert for breakfast . . . yummmm.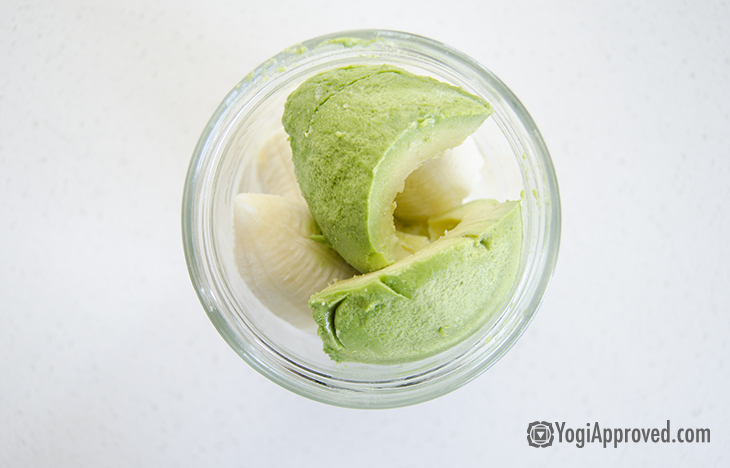 Enjoy!

This article has been read 484 times. Share it and spread the love!