Bird of Paradise Pose Tutorial – Learn How to Master This Elusive Balancing Pose
In yoga, there are many balancing yoga poses, each requiring varying degrees of strength and stability. One popular balance posture is Bird of Paradise Pose.

Named after the Hawaiian flower, Bird of Paradise Pose embodies strength, grace, poise, and elegance. And let's be real – it ain't easy! You need a whole lot of balance and stability, strength and flexibility, as well as technique.

In fact, technique is the secret ingredient to accessing this challenging balance pose. Read on to learn the main tips you need to stick Bird of Paradise Pose.

Learn How to Practice Bird of Paradise Pose
First, you need space in the chest, shoulders, and spine to access a full bind. Next, this pose requires extreme hamstring flexibility. Then, you need the stability to transition into the standing final expression.

Psst! Need more flexibility in the hamstrings and more mobility (or openness) in the chest, shoulders and spine? Our Full Body Flexibility and Mobility program can help you reach these goals!

Finally, you need the technique in order to put it all together and stick your Bird of Paradise Pose! Here's how:

Step 1: Start in Extended Side Angle
Step 2: Take a full bind
Step 3: Keep the bind and step your back foot up to meet your front
Step 4: Straighten into your standing leg as you lift your bound leg and torso upright
Step 5: Extend the lifted leg for full expression


Watch the Bird of Paradise Video Tutorial
Follow along with YouAligned teacher Michelle Stanger as she guides you through a quick yet comprehensive step-by-step Bird of Paradise tutorial.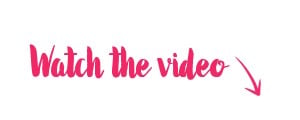 Remember! Bird of Paradise Pose takes practice and for many of us, requires work in poses that help you work towards accessing this pose. While it may not happen overnight, with dedication and practice you will get there!

Feel free to ask any alignment or technique questions in the comments below, and have fun finding your Bird of Paradise, yogis!

This article has been read 3K+ times. Feelin' the love!