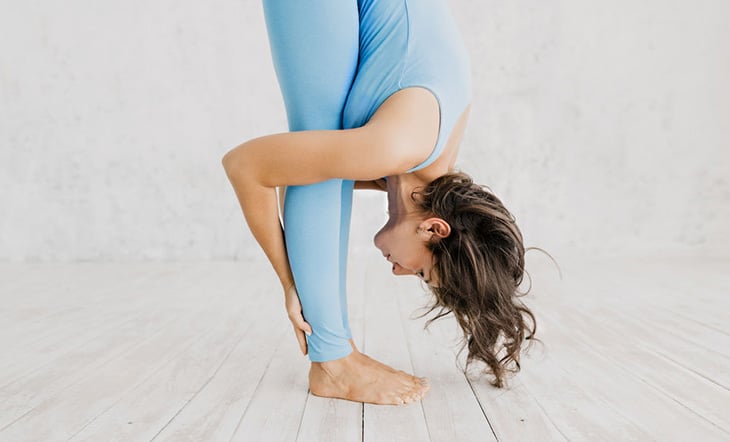 Not Sure How to Teach Outside the Studio? Here Are 10 Tips for Teaching Corporate Yoga

Yoga's de-stressing effects have gained popularity throughout the years, which makes it a great practice that many companies can share with their employees. As a yoga instructor, teaching yoga several times a week can be great to convert new students to the practice and to have a stable source of income.
Teaching corporate yoga, however, can be different from the kind of yoga you teach at a typical yoga studio. The environment, class length, crowd, and general rules will depend on the kind of office culture of the company.


Here Are 10 Tips for Teaching Corporate Yoga:
Below are 10 tips that can serve as a guideline, so you know what to expect before teaching your first corporate yoga class.

1. Be Clear About Expectations
What style of yoga are you offering and what do your future students need from the classes? Will you bring mats and props yourself or do you want the company to provide them? What kind of room will you be using? How much are you asking for every class and how often will you send invoices?
Answers to these questions will ensure you can walk into the room with your focus fully on yoga rather than on practicalities. And finally, make sure you know who you need to communicate with if you have to cancel a class or if you're running late.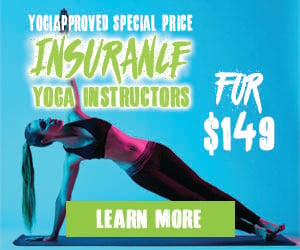 2. Invest in Yoga Insurance
More often than not, studios will provide their teachers with yoga insurance but that insurance usually only works within the walls of the studio. However, when you teach outside of a yoga studio, you have to make sure you have your own yoga insurance in case something (such as an injury) occurs.
It can also reassure the corporation that you're teaching for if you're fully covered. Having yoga insurance not only shows that you are a responsible teacher, but it also allows you to be in control of your own business.

---
Yoga teachers: Need yoga insurance? Our friends at beYogi are offering YogiAproved.com readers $30 off your annual premium, dropping the annual cost to $149. Learn more here
---
3. Be Professional, On Time, and Organized
The corporate environment is very different from the one you'll encounter in studios or private practices. Employees will often have meetings to attend and pressing deadlines to get back to after class, so you need to be aware of that.
Keep track of time, and finish the class when planned. Avoid invasive adjustments, partner work, and sharing overly spiritual quotes. And use examples or references that people in the room can relate to. This will help you build trust with your corporate yoga students and the company.

4. Get to Know Your Students
As opposed to a traditional yoga studio, the faces you'll see every week will almost always be the same ones. The group that you'll be teaching will likely work together to some extent, which means they will likely interact before, during, and after class.
Use this opportunity to get curious about each person's position within the company, how they work together, and how they can relate to one another. This will bring a sense of community to your classes. Do your best to remember everyone's names and positions. They'll appreciate the extra effort.

5. Explain the Direction of the Class
Given the context of corporate yoga classes, take some time (in the beginning) to tell everyone what the process is going to be so they know what to expect.
Explain what kind of poses you'll practice and let them know that each class ends with a few moments in Savasana.

6. Discuss the Importance of Movement
If companies decide to invest in bringing yoga into their offices, it means they already value their employees' mental and physical health. Use that opportunity to inform your students of the benefits of practicing yoga on a more consistent basis.
Not only does yoga lower stress levels, but it can be an investment in long-term physical and mental wellbeing. Recommend books, documentaries, and practices if they want to learn more. Maybe even bring your favorite resources to class to pique their interest.

7. Offer Modifications and Variations
Chances are you'll be teaching both men and women. You'll likely teach people who might have never been in touch with yoga before – people who never had an opportunity to work on their range of motion. This means their joint mobility, stability, and flexibility might not be at the level you're accustomed to teaching.
Use blocks, bolsters, straps, and even chairs to make the practice accessible to everyone. Remind them that to be able to practice yoga, you just need a body. Make it clear that there is no hierarchy between yoga poses. Tell them that Warrior II isn't more beneficial than Child's Pose, and that blocks can actually make the practice more difficult.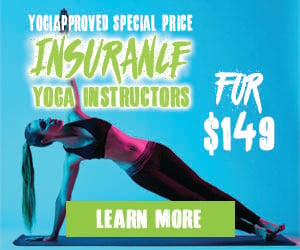 8. Focus on Neglected Body Parts
When working in an office, employees spend a lot of time bent over their computers and phones, sitting on chairs, and not lifting their eyes off their computers. Spend extra time on the fingers, wrists, forearms, and shoulders.
Bring focus to strengthening the hips, lower back, and glutes to ease their bodies. Prefer small, practical movements over big, impressive poses, especially in the beginning.

9. Offer Yoga That Students Want
Some teachers say you should give students 80% what they want and 20% what they need. What they want might be shoulder and neck stretches, opportunities to stand rather than sit. What they need will likely be Savasana, space for quiet, rest, and your voice to guide them through those moments of silence.
Although the person you're in contact with for practicalities and organization might have asked you to leave spirituality out of the room, don't be afraid to introduce a Sanskrit word here and there or a philosophical reference or principle. Just make sure you're introducing them when you feel the group is ready.

10. Link the Yoga Practice to Desk Life
Invite them to take the yoga they're learning about in class to their desks. Tell them about the movements they can practice in the office for a five-minute desk break.
Encourage them to take a couple of deep breaths, or slowly lower their upper body over their legs. Show them simple shoulder movements and neck stretches to do while on their way out of the bathroom.
Invite your corporate yoga students to get curious about how they feel before going to yoga, during, and after. Have them investigate their bodily sensations throughout the week so they can come back the next week with requests. And let them know you're there to help.
Need some tips to offer them? Check out: If You Have a Desk Job, Your Body Will Thank You For These 5 Desk Yoga Poses


The Takeaway on Teaching Corporate Yoga
Overall, be ready to adjust to the corporate yoga world, as it is very different from teaching in a traditional yoga studio.
Be mindful and aware of your class, and enjoy the process of teaching in another environment.

For a limited time, beYogi is offering $30 off your annual premium for YogiAproved.com readers, dropping the annual cost to $149.
Click here for more information.

This article has been read 4K+ times. Feelin' the love!