Five Fantastic Bottles of Wine Under $20
Wine experts, fledglings and amateurs, take heed: THE MEDICAL COMMUNITY SAYS DRINKING WINE IS GOOD FOR US!

When consumed in moderation, wine reduces our risk of heart attack and heart disease, reduces our risk of type 2 diabetes, lowers risk of stroke, cuts risk of cataracts, cuts risk of colon cancer, increases longevity and slows brain decline.

Not only is wine now considered a beneficial diet factor, but it is an incredibly enjoyable drink and experience all in itself. Not only does wine vary in specs, but it serves as a conversation piece, a celebration staple, a meal companion, and simply but chiefly put – a sensory experience of grandeur.

Here are 5 affordable, delicious wines under $20 along with descriptions and pairing suggestions for each:

1. Old Soul Chardonnay ($12.99)
Not only does it have a cool name and label, but the Old Soul Chardonnay tastes great! I picked this one up at my local grocery store randomly and was glad I did. There is nothing better than a nice BIG glass of cold chardonnay, especially in warm weather on your back porch. This wine requires no fancy stemware or ball gowns.

The winemaker cites the notes as succulent and crisp, highlighting the flavors of pear, tropical fruit and pineapple. They recommend this wine with chicken, salmon, tilapia, duck, pizza, green salad and pasta. This beauty comes from Lodi, California.


2. James Bryant Hill Chardonnay ($15.95)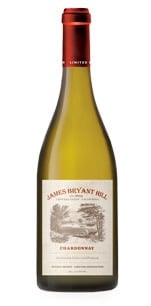 Yes – I know, another Chardonnay, but what can I say?! There is nothing better than a good Chardonnay! I discovered this wine thanks to a Christmas gift from a friend. I enjoyed it on our hotel balcony – fresh out of the ice chest in Napa – and let me tell you, it does not disappoint!

The James Bryant Hill Chardonnay comes from the central coast. The blend is crisp and refreshing, with aromas of green apple, citrus, tropical fruit and a touch of vanilla. The winemaker recommends this wine with grilled seafood, roasted chicken, risotto and salads.


3. Cordi Estate Malbec ($20)
I may be a bit biased with this bottle because it comes from a winery in Sutter County, my hometown, but I will let you be the judge! This was a great holiday bottle of wine – it pairs wonderfully with light snacks and heavy entrees, which for me constitutes a five star rating. The first vines were planted in 2009, and the wine from the first harvest of those vines received an award in the 2013 San Francisco Chronicle Wine Competition.

I have it on good authority that any bottle from this winery won't disappoint, and may even be more enjoyable while sitting on Cordi's property, looking out at the beautiful Sutter Buttes.


4. Ruffino Prosecco ($12.99)
If you haven't had a glass of Prosecco, you haven't lived! I am a Champagne lover, but I must say – Prosecco is like the hot older sister version of Champagne. Prosecco is made from "glera" grapes and are primarily made in specific provinces of Northeastern Italy.

The Ruffino Prosecco comes from a winery that had its beginnings in 1877 in a town near Florence, Italy. This versatile bottle can serve as a cocktail additive or enjoyed on its own. The pairing suggestions are pizza, fish, shellfish or white meat dishes. ENJOY!


5. Handsome Devil Red Blend ($10)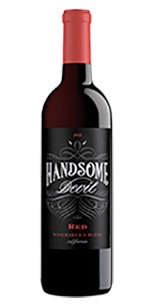 How can you NOT buy a bottle of "Handsome Devil" when it's staring straight into your soul on aisle 7 of the grocery store?! I bought this bottle for a family dinner we were hosting for my future father-in-law. I thought it served as appropriate and funny. It was a great buy; the guys drank it with their chicken and potatoes and had no complaints.

The Handsome Devil Red Blend comes from Napa, CA. It's packed with fresh raspberry and vanilla with undertones of spice. The winemaker recommends this bottle with ribs, grilled lamb chops, and spaghetti bolognese. Cabernet Sauvignon, Merlot, Syrah and Petite Syrah form this devilishly delicious blend.


Whether you prefer light or full bodied, high or low acidity, fruity, dry, American grown or non-domestic grapes, or if you have no preference at all . . . there IS a bottle for you! No need to be well-versed in the vast sea of wine characteristics. Keep it simple, open a bottle and try it.

Someone once told me to select a couple bottles in your price range, and try them alone. If you like one, try it with friends, if you still like it after that, stock up. The "sensory experience of grandeur" is in part due to the uniqueness of each bottle but also due to the environment and the company you share while doing so. Cheers!


This article has been read 416 times. Share it and spread the love!