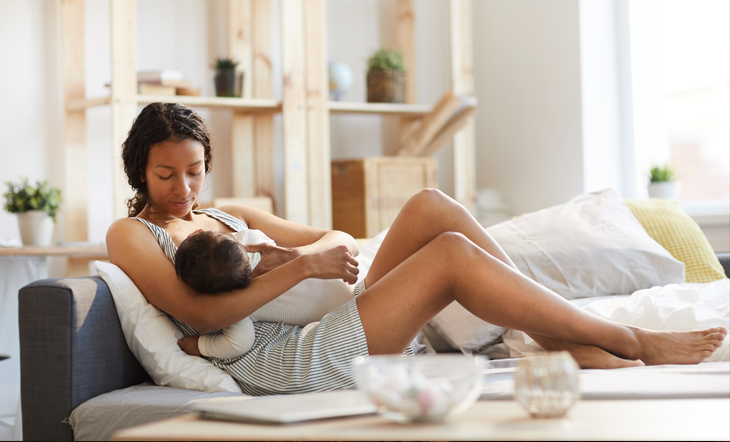 5 Perfect Postpartum Gift Ideas for New Moms
Someone special in your life just had a baby – yay! – and you're looking for the perfect postpartum gift.
Before you start purchasing adorable items for their new little bundle of joy, consider this: we live in a world where you can easily access any item you want at any time, all with the touch of an iPhone screen.
Because of this, moms are often gifted just about everything they need for their babies, but get very little care or appreciation for themselves.


The Scoop On Postpartum Gifts – From a Mom
Many new moms are exhausted, anxious and even depressed, and while they would likely appreciate any gift for their baby, they would probably love it a whole lot more if, instead of stuff, you gifted something that would make the ease into motherhood a tad bit easier.
Here Are 5 Postnatal Yoga Practices for New Moms
When I became a new mom there were three things I desperately wanted and needed for myself (which I've included in the list of postpartum gifts below), and I'm willing to bet most moms out there would agree . . .
Read on to see what you can give to the new mama in your life to help make her journey into motherhood much smoother, plus two bonus gift ideas for your mama friend who lives in a different NextDoor neighborhood!


Here Are 5 Amazing Postpartum Gift Ideas for Moms:
1. Cooked Meals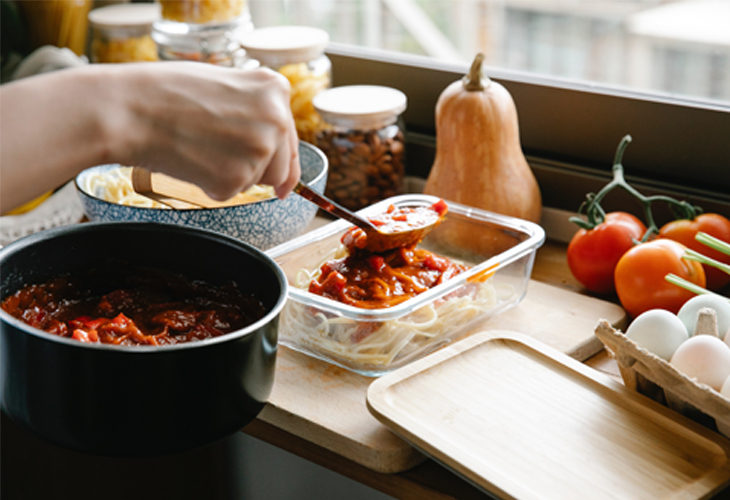 Let's get real. When there is a newborn at home, a mother's time consists of nursing, cleaning spit-up off of herself, wiping butts and holding onto a baby that never wants to be put down. What she DOESN'T have time for is cooking herself or her family a healthy meal.
This is where you come in. There are so many ways you can help make sure your mom friend has nourishing food in the early days, which I've outlined below.
Cook dinner for your friend. It may sound like something small, but to a new mother it will mean the world.
One of the best gifts I was given when my daughter was born was an out-of-the-oven and ready-to-eat meal of home baked mac and cheese with a salad. After being sleep deprived and starving, it was one of the best things I'd ever tasted!
Organize a group of friends and family who will make and deliver homemade meals. There are easy to use sites out there like Meal Train that allow you to choose meal preferences, create a calendar of when food should be delivered and invite friends to participate.
Everyone picks a day and meal and your mom friend doesn't have to worry about how she is going to make dinner for a while. Easy peasy yet so impactful!
Gift your friend a meal prep subscription service that delivers meals to her home. There are some awesome companies out there like Home Chef and Snap Kitchen that do all the prep and cooking for you so your friend just needs to heat and eat!
Helping her to stock up her fridge with wholesome meals she doesn't have to cook will score you some brownie points! (Which reminds me – bake her some brownies, too. She will love that!)
Purchase a few gift cards for local restaurants that deliver. This option will allow your friend to easily order a meal for delivery when she simply doesn't have the time for much else!
Try These 6 Healthy Crockpot Recipes for Delicious Dinners In No Time


2. Babysitting
There is nothing a new mother can use more than someone offering to come and hold her baby, whether it be for two minutes or two hours. There is so much every mom needs and wants to do that feels impossible with a newborn in their arms!

Moms are gifted everything they need for their babies, but they get little care or appreciation for themselves.

She wants to shower, she wants to eat something. She wants to go pee alone! But above all else, she really just wants to sleep. Step in and offer to rock baby for a little bit while mom catches up on some much needed rest.
The beauty of this gift is that it doesn't cost any money and also gives you the opportunity to connect with mom and baby!

3. House Cleaning
Washing dishes and scrubbing floors is super low on the list of priorities when there is a little life depending on mom for absolutely everything. So unless someone helps mom out, the house just isn't getting cleaned. Period.
This is where you can swoop in and save the day! Find a local house cleaning service and book a few sessions for your friend so she can spend her time and energy on the more important things (like washing baby spit-up off her nursing tank.)
Want to clean her house for her? Check out these 10 All-Natural Cleaning Products for a Tidy and Healthy Home
So what if you want to support a new mama who lives too far away for your offer of babysitting and meal prepping? Read on for two more postpartum gifts for moms.

4. Massage Certificates

Many exhausted mamas would appreciate the opportunity to get out of the house for little pampering. A gift card for a post natal massage is a great gift you can send off to a new mama no matter how far away (or close!) she is.

5. Yoga Membership (Online or Local Studio)
Postnatal and/or Mommy and Me Yoga is a fabulous postpartum gift idea for a mama who is feeling ready to leave the house and get her body moving a bit.
If your mama is feeling mentally and physically ready for yoga (and maybe a little adventure!), sign her up for a month or two at her local studio.
If your friend isn't out of the stay-in-the-house-and-nurse-all-day stage, perhaps an online membership would work well so she can find a little R&R without having to leave the house. YouAligned's very own YA Classes offers online yoga classes including postnatal and meditation.
Postpartum Gifts Moms Will Love
If you want to show your friend how much you care, and give an amazing postpartum gift that truly supports her during this amazing and also difficult time, consider letting someone else shower her with cutesy baby things.
You will be the one who gifts her exactly what she needs: help!
Does your new mama friend practice yoga? When she is ready, share Postpartum Mamas: Add These 5 Yoga Poses to Your Daily Routine
Did any of these ideas resonate with you? Or better yet, what special postpartum gift for mom have you given or been gifted? Please share with us in the comments below – we love hearing from you!
This article has been read 841 times. Share it and spread the love!