Have Trouble Sleeping? Practice These 4 Yoga Poses For Insomnia
You had a long day and you're exhausted. You climb into bed ready to rest, but find yourself tossing and turning instead. Insomnia keeps many adults awake at night. There are many causes of insomnia, including changes in your schedule, unhealthy habits, medications, and illnesses.

Those who suffer from insomnia experience fatigue, mood swings, decrease in work or school performance, and decreased quality of life. Your body needs rest, and if it is constantly denied time to restore, more illnesses can occur.

Try These 4 Yoga Poses For Insomnia Relief:
The good news is, your yoga practice offers yoga poses for insomnia that promote a quiet mind and relaxed body.

1. Reclined Bound Angle Pose
This restorative pose gently stretches your hips and spine and helps relieve tension in the pelvis. Place one hand over your heart and one hand over your abdomen to feel your breath move through your body for extra relaxation.




How to Practice Reclined Bound Angle Pose:
2. Seated Forward Fold
This pose symbolizes letting go and is a fantastic restorative posture to take before bed. As you breathe in this posture, focus on letting go of tension and any worries you have from the day.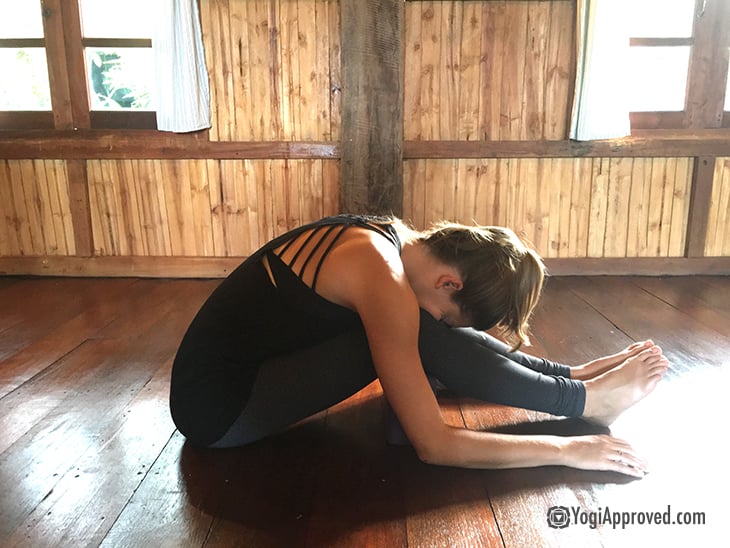 How to Practice Seated Forward Fold:
3. Supine Spinal Twist
Twists are a fantastic way to detox your organs and wring out negative energy. Practiced before bed, this yoga pose helps your spine release tension and relax to help relieve your insomnia.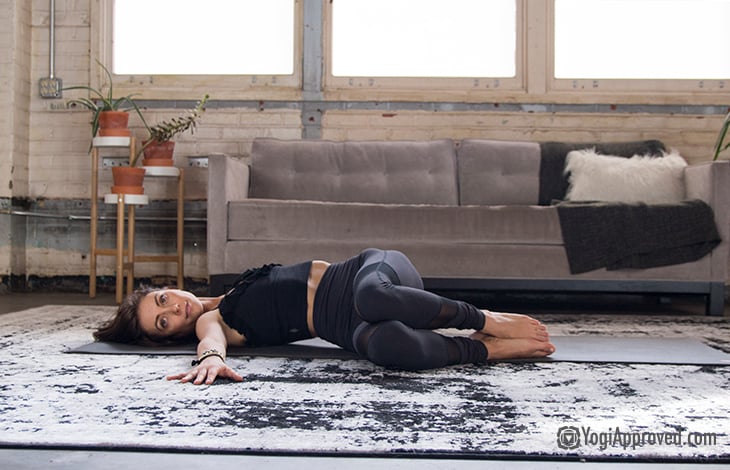 How to Practice Supine Spinal Twist:
4. Supported Corpse Pose
This yoga pose for insomnia will sweep you swiftly into sleep. Restorative by nature, Corpse Pose represents the "death" of a certain cycle, to be "reborn" again with new and refreshed energy.




How to Practice Supported Corpse Pose:
An Extra Trick to Help Relieve Insomnia
It is important to incorporate breathwork and meditation into your asana practice, or even practice them on their own. Sitting in meditation for just two minutes to focus on your breath and allow your body to relax will help your body heal.

If you are unable to get a full yoga practice or workout scheduled into your day to help you sleep better at night, try these yoga poses for insomnia relief.

This article has been read 2K+ times. Feelin' the love!