5 Things That Yoga Teachers Tend to Neglect (Don't Let This Be You!)

Being a yoga teacher is challenging. As a yoga instructor, you have to be skilled at instructing a class, have extensive knowledge about anatomy, and assist students with proper adjustments.
In addition to all of that, yoga teachers also have to have some understanding of how to manage social media and a website in order to promote their classes and events.
It's easy to get engulfed in the world of teaching which is why many yoga instructors neglect to focus on themselves and their business.


Yoga Teachers, Don't Neglect These 5 Things:
Below is a list of five things yoga teachers tend to neglect the most in the midst of the yoga teacher grind!

1. Your Mental Health
Yoga teachers have to be resourceful to make a living from teaching yoga. It is tempting to teach 10 or 15 classes each week, run around from studio to studio, all while getting stuck in traffic with your mat on one shoulder and a bag full of props on the other.
You are not doing yourself or your students any good when you stretch yourself too thin. You need to pay attention to your own needs and make sure your mental health is a priority. This will allow you to be a better yoga instructor and overall a better person.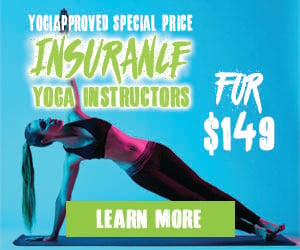 2. Your Authenticity
There are a whole lot of standards to match up to that come along with becoming a yoga teacher. Especially at the beginning of your profession, you might feel some unspoken pressure to have the best yoga mat on the planet, the trendiest clothes, and maybe even a massive social media following.
But teaching yoga is a lot like making new friends. If you want to attract the right people, then you have to show who you really are.
There's no need to change who you are when you teach. Being yourself, with all your qualities and little quirks, will appeal to students who can identify with you.

3. Your Inquisitive Mind
Yoga is an ancient practice that comes with a set of principles, guidelines, masters, and gurus to respect. And, in a way, that's what makes yoga what it is. It's an ancient practice that encourages you to understand your body and mind.
However, you need to use critical thinking when consuming yoga content to keep growing as a yoga instructor. There will be times when you disagree with the way things are taught or spoken.
But if you learn to keep an open mind and think about your personal opinions of the practice, you can grow in a unique way that can make you a better yoga teacher as a result.

4. Yoga Insurance
With thousands of hospital and doctor's visits each year due to yoga related injuries, it's important to realize that injuries do happen. And unfortunately, many yoga teachers neglect to purchase yoga insurance to help protect them and their yoga practice from pesky injuries.
By purchasing yoga insurance, you provide yourself with the peace of mind you need to do your job right. Yoga insurance allows you to stop worrying about the "what ifs" and focus all of your energy on teaching.
Good news is, beYogi Insurance Plus has got you covered! beYogi offers yoga teachers and students access to affordable, all-inclusive yoga liability insurance, including SUP Yoga and AcroYoga at no additional cost. beYogi has designed a yoga insurance program that covers whatever style you're teaching, no matter where you go.
Not sure what you need? Here's How to Choose the Right Type of Yoga Insurance For Yoga Teachers

---
Yoga teachers: Need yoga insurance? Our friends at beYogi are offering YouAligned.com readers $30 off your annual premium, dropping the annual cost to $149. Learn more here
---
5. Your Personal Yoga Practice
Somehow many yoga teachers forget to embrace their personal yoga practice at some point after their teacher training. As a teacher you are eager to plan sequences, create unique playlists, and come up with mantras that will help your students be more present in class. Because of this, you genuinely neglect your own time on the mat.
One of the amazing aspects of being a yoga teacher is that the learning never stops. Whether you feel the urge to refine your philosophy or anatomy knowledge, the possibilities are endless.


Yoga Instructors, Don't Let This Be You!
Remember that your presence and personal wellbeing matter as much as that of your students.
As a yoga instructor, you should strive to feel grounded and peaceful as you go about your teaching journey. This includes prioritizing your health, investing in yoga insurance, and making time to focus on your personal yoga practice.

For a limited time, beYogi is offering $30 off your yoga insurance annual premium for YouAligned.com readers, dropping the annual cost to $149.

Click here for more information.
This article has been read 5K+ times. Feelin' the love!