2018 On-the-Mat Holiday Gift Guide
Keep Scrolling for Our On the Mat Holiday Gift Guide
Ready for 15 amazing gift ideas for your favorite yogi? This On the Mat gift guide offers a range of gifts for any yogi or active individual on your list. From bestselling yoga props to unique yoga apparel and even a Tulum yoga retreat, there's something for everyone!
Blossom Cork Yoga Wheel from Yoloha
Yoga wheels are a beloved yoga prop for stretching, strengthening and balancing. This lightweight yoga wheel is made from sustainably-sourced wood and anti-microbial, non-slip cork to create a supportive, comfortable practice. The Blossom Wheel is handmade in the USA and charms with its floral design. ($129)
Dreamcatcher Grip Mat by Yoga Zeal
Yoga Zeal's Dreamcatcher Grip Mat is an ultra-grippy and high quality non-slip yoga mat designed to grip the more you sweat (perfect for hot yoga). Adorned with a beautiful feathered dreamcatcher design, this mat is also a few inches longer and wider than the average yoga mat. ($130)
Use code: ZEAL for 10% off. On sale for $35 off through 11/26/18
Trixy Bra by Montiel
The Trixy Bra is built for high impact support and comes with removable bra pads for an extra boost. Made with recycled polyester/spandex fabric, this fashionable eye-catching bra is offered in a variety of colors and pairs perfectly under loose-fitting layers. ($44)
Use code: Yogiapproved for 20% off
Reversible Yoga Leggings by Quench Activewear
Quench Activewear brings you the sought-after reversible yoga leggings made from recycled water bottles. One on side, be edgy and colorful with the Prism print. On the other side, rock timeless yoga fashion with the Indigo Blue Crackled Leather print. Two amazing designs in one pair of high-performance leggings. ($58)
Use code: Gift for 20% off sitewide
Two-In-One Yoga Strap and Mat Carrying Strap by YoDog Yoga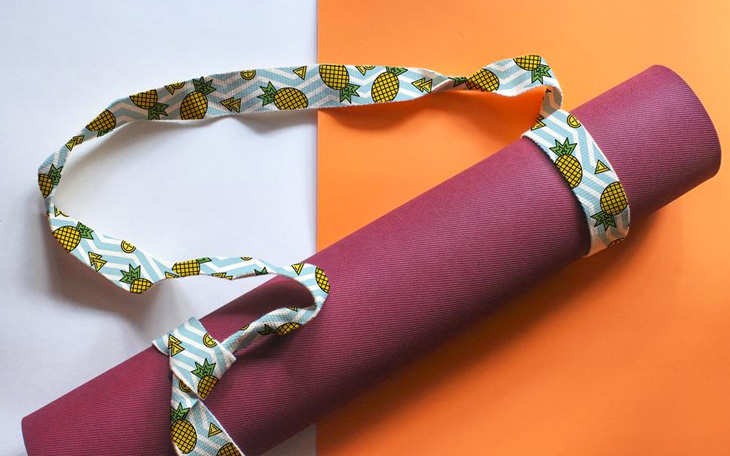 Any yogi on your list will enjoy the yoga mat carrying strap that doubles as a yoga strap with adorable designs and a great cause. Want to help feed dogs in animal shelters with your yoga strap purchase? Every strap sold provides two meals to shelter dogs. ($28)
Use code: yogiapproved for 25% off your entire order
BEACH PRAY LOVE Tulum Yoga Retreat April 6th-13th, 2019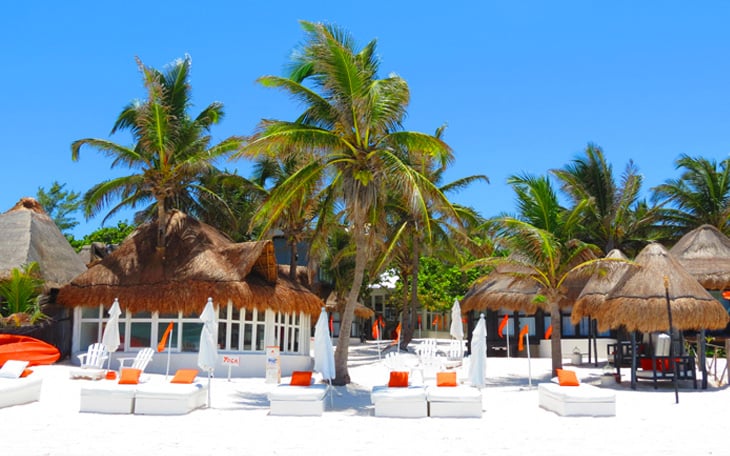 Give yourself (or someone special) a fun, meaningful getaway with Spiritual Dating Coach and international yoga instructor Jessica Smith to transform your dating life and manifest the love you seek. This all-inclusive retreat includes daily yoga and meditation, Manifesting Love Intensive with Jessica and delicious meals at the 5-star Shambala Petit Hotel on the gorgeous beach in Tulum, Mexico. (From $1,797)
Use code: YAHOLIDAY for 10% off (save $179 or more!)
VIDA Essentials Chakra-Balancing Oils + Diffuser Set
When your chakras are vibrating at optimum frequency, it's a difference you can feel, and these chakra essential oil blends combine the perfect aromas to keep your energies balanced and aligned. Diffuse each expertly blended oil in the dark wood diffuser, which features automatic shut-off and lasts up to 20 hours. ($139.95)
Use code: YOGALIFE for 30% off your order (save over $40!)
Kiss the Sky Oval Yoga Mat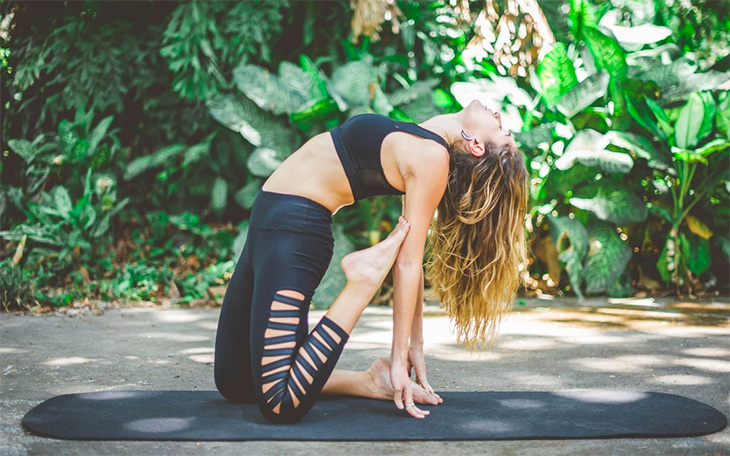 Kiss the Sky's Oval Yoga Mat stands out from the crowd in its shape, design, and material. Made from recycled, naturally-sourced materials and available in either a 72" oval or 74" rectangle shape, both high-performance mat options boast extra cushion, comfort, and grip on any surface for an everyday yoga practice or high-tempo workout routine. ($79)
Use code: YOGIAPPROVED.COM for 15% off your entire order through 1/1/19
Long Stone Wash Jumpsuit by Ripple Yoga Wear
Ripple Yoga combined their popular Criss Cross Tank and Slouchy Yoga Pants to create their best-selling Long Stone Wash Jumpsuit. The eco-friendly stonewash cotton fabric creates a funky-meets-functional yoga outfit that's tight enough to stay in place and loose enough to let you breathe and move freely – the perfect gift for the fashionable yogi! ($124)
Use code: happyogi for 20% off
Unlimited Online Yoga + Fitness Class Membership from YA Classes
Give yourself the gift of yoga with unlimited access to online yoga and fitness classes on YouAligned.com. A diverse range of new classes and full programs are added monthly. Membership includes unlimited access and a tree planted for every class you complete. YouAligned has already planted over 7,000 trees in 2018! ($10/month or buy a full year for $98)
Use code: HOLIDAYS to save 30% (unlimited yoga for just $7/mo.) through 12/25/18
Yoga Trapeze® from YOGABODY
The Yoga Trapeze®, otherwise known as a yoga hammock or yoga swing, is a popular yoga prop with a broad range of uses. From strengthening to stretching – and always a good time – this makes an awesome gift for any yogi on your list! ($99)
Men's Kore Shorts by Vuori
The Men's Kore Shorts from Vuori are a staple athletic short featuring a classic athletic fit with four-way stretch material that's sweat-wicking, quick-drying and high-performance. These shorts are great for yoga, training, running and chilling. A great gift any guy will love! ($68)
Hatha Yoga for Teachers and Practitioners Book
A comprehensive guide to yoga and sequencing, Hatha Yoga for Teachers and Practitioners breaks down the practice, the science behind it, the chakra system and the poses in an in-depth yet approachable way. A valuable resource for any yogi, Hatha Yoga makes the perfect yoga gift. ($9.99 Kindle or $19.99 paperback)
ALEX Bottle's Insulated Traveler Mug and Original Bottle
ALEX Bottles have Hydroflask quality with a lower price tag and special details like "you're extraordinary" on the lid and a hidden bottle opener on the Insulated Traveler. The Original Bottle unscrews at the middle for easy cleaning, with mix and match colors. Both bottles are 100% BPA-free and made from premium grade stainless steel. ($32.99 each)
yogitoes Yoga Towel in Kadian Print
Perfect for hot yoga or any form of yoga that makes you sweat, yogitoes yoga towels help prevent slipping on your mat. The Kadian print is a stunning design with vibrant colors and makes a great yoga gift for your favorite yoga guy or gal. ($55.57)
With So Many Great On the Mat Gift Ideas, You Can Cross Off Everyone On Your List
Which On the Mat gift idea was your favorite? Is there something from our gift guide you want this holiday season? Have another amazing gift idea that wasn't on our list?
We love to hear from you! Please share your thoughts about our 2018 holiday gift guide in the comments below.
Wishing you a wonderful holiday season from our YouAligned family to yours. Happy Holidays!!
This article has been read 1K+ times. Feelin' the love!