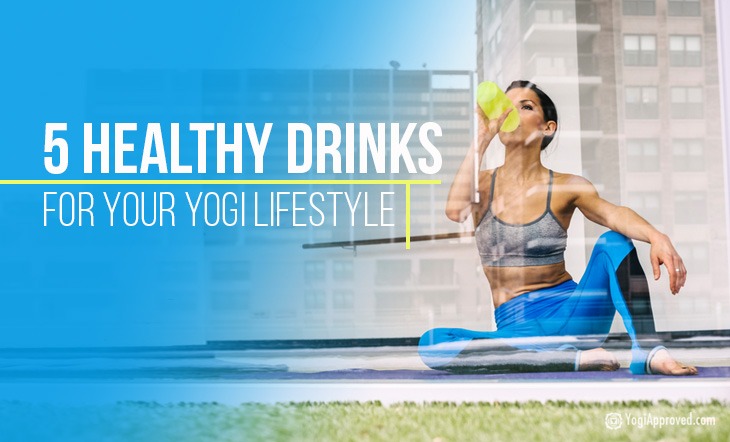 5 Healthy Drinks For Your Yogi Lifestyle
You can have the best car in the garage, spend hours fine-tuning the engine and polishing the body to a pristine shine, but if you don't put the right fuel in the tank, it is not going run. Your body is this fine-tuned machine. You spend hours each week doing yoga, strength training and exercising, but if you are not properly fueling your body, you will never see the results that you are looking for.
It's difficult, if not impossible, for you to consume the appropriate nutrients, vitamins, protein and energy by the food you eat alone. Is there an easier way to achieve balance in your body and mind by what you drink?

Here are 5 healthy drinks to keep you hydrated and nourished:


Klio Tea – Organic Greek Mountain Tea
The Organic Greek Mountain Tea by Klio Tea is a high-quality loose leaf tea from Greece. The caffeine-free tea is a mixture of dried flowers, leaves and stems of the Sideritis plant, which is native to the mountains in Greece, and produces a high-antioxidant tea that contains large amounts of essential oils to support the immune and respiratory systems.

Unlike other loose-leaf or bagged teas that steep in hot water, the Organic Greek Mountain Tea is made by boiling a small handful of herbs in water within a covered saucepan for 3-5 minutes. Then let it steep for an additional 3-5 minutes, depending on your preferred strength, and enjoy! The slow brewing process offers more of a ritual than a traditional tea steeping process. Pressed for time? Not to worry – you can brew this tea ahead of time and reheat or cool it down for a refreshing drink whenever you need it.



---
Sunsweet – PlumSmart
PlumSmart by Sunsweet is not what you'd expect when you think of plum juice. The flavor is a great balance of tart and sweet and tastes great alone, but also makes a great addition to your next morning smoothie. Each serving contains 3 grams of fiber, which is associated with a lower risk of heart disease, and it helps regulate your digestive system.

PlumSmart is light, refreshing, and packs the nutritional benefits of plums, including 120% of your daily requirement for Vitamin C in one 8-ounce glass. Plum juice naturally contains high levels of sorbitol, a glucose-like substance, which is absorbed slowly into the blood and eases elimination. Drink Sunsweet's PlumSmart for a healthy heart and digestive system.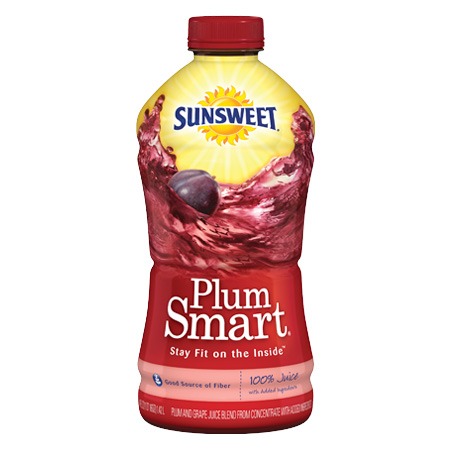 ---
Ultima Replenisher – Sampler Pack
When you are in need of a serious dose of electrolytes, the Sampler Pack from Ultima Replenisher is your go-to source. The pack contains individual, portable electrolyte sticks that you can toss in your purse, gym or yoga bag for instant hydration and recovery after exercise, hot yoga, a night of drinking, or illness such as vomiting or diarrhea that dehydrates you.

The all-natural, vegan, gluten-free and GMO-free sticks offer a great, subtle flavor that is not overpowering. The electrolyte sticks are made with real fruit – orange, grape, raspberry, lemonade and tart cherry flavors – and contain Vitamin C, antioxidants and other minerals to help you maintain your energy levels before and after exercise. Best of all, the sticks are just 15 calories each and free of added sugars, flavors and nasty chemicals. Save 20% off your purchase with the code YOGI20.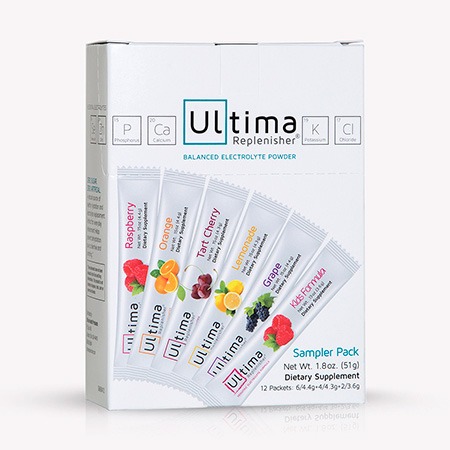 ---
Onnit Earth Grown Nutrients
Looking for a one-stop-shop for staying healthy on the go? Onnit's Earth Grown Nutrients is a nutrient-dense, all-in-one daily green supplement that packs the power of superfoods and essential fruits and veggies in a single glass. The nutrient supplement contains five main blends of ingredients: Power Greens Blend, Champion Blend, Detox Blend, Rainbow Blend and Gut Blend. These blends are rejuvenating, energizing and detoxifying to help you achieve your optimal health and performance.

A bit tart on its own, the greens go well with your favorite fruit and veggies in a filling, nutrient-dense smoothie. Try a green glass of goodness that contains broccoli sprouts, moringa, nettle, organic wheat grass, kale, kelp, beets, cranberries, among many, many other essential ingredients. Ideal year-round and for the upcoming cold and flu season, Onnit's highly nutritional, potent blend of greens will keep your immune system fortified to keep you coming back to your yoga practice day after day.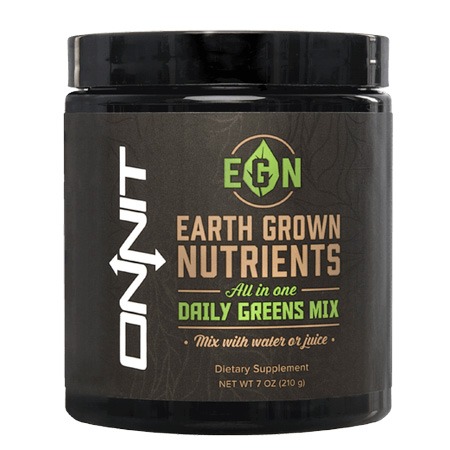 ---
Designer Protein – Sunshine Protein
The 100% plant-based Sunshine Protein from Designer Protein is a decadent chocolate meal replacement shake with a malt-like texture. Each serving contains 22 grams of protein (from peas, organic rice, sprouted broccoli and kale), just 2 grams of sugar, 7 grams of prebiotic fiber and digestive enzymes, and is loaded with antioxidants from 13 fruits and veggie extracts.

Sunshine Protein also has tons of added healthy nutrients for your vitality, including 23 vitamins and minerals, along with complex carbohydrates to maintain your energy. Try this protein as a meal replacement or a healthy post-workout shake and know that you are choosing a clean product that is free of gluten, artificial colors, flavors, GMOs, artificial sweetener and preservatives.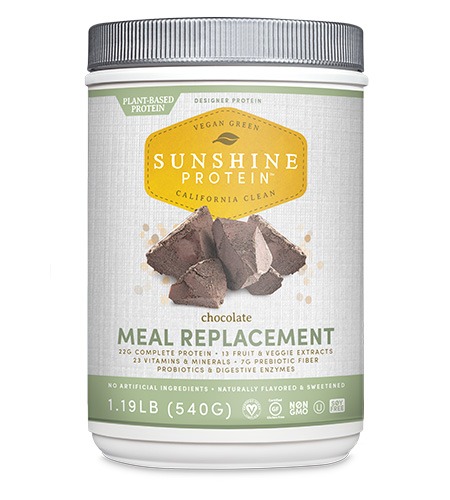 You are what you eat and drink, so make sure that you are full of nutrient-dense essentials that fuel your fitness and yoga practice. Make your calories count, and opt for healthy drinks that not only provide hydration, but also provide the essential nutrients to keep your temple running long and strong.

This article has been read 4K+ times. Feelin' the love!