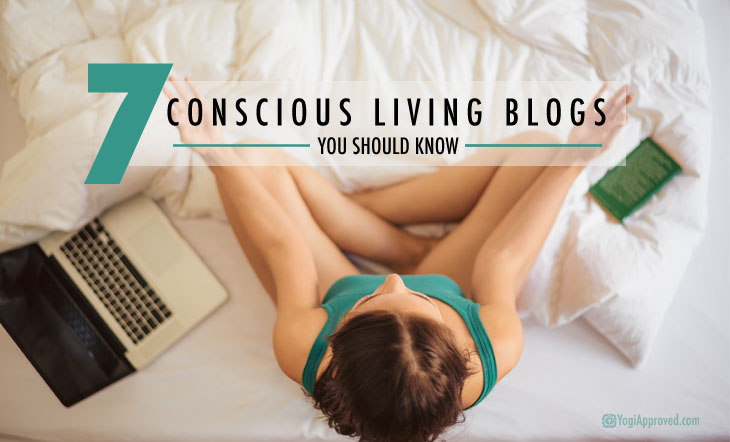 7 Conscious Living Blogs You Should Know
Conscious Living. Is it simply awareness? Is there a formula for conscious living? Do you have to dread your hair and sip herbal tea to do it? Only if you want to…

No matter how many yoga classes you take, there is always that moment of shifting your consciousness back into the real world once you've said your final namaste. Maybe it doesn't happen right away, maybe it's even hours later, but at some point it happens: leaving the yogic state of mind and reverting back to auto-pilot, handling the day as it comes. Is there a way to conquer the divide and carry that yoga bliss into our daily lives?

These 7 bloggers think so, and they break it down for us in their vastly different but highly engaging blogs all tied together by a common theme…consciously living in today's world.


Real stories of change told by the people whose lives have been positively changed. The Change Blog was started by family man Peter Clemens who was inspired by the idea of sharing stories of personal change. Covering everything from relationships to self-love, social media to the daily grind, you'll find a little something for everyone.

You'll like this blog if. . .
You're a storyteller, a romantic, or you like reading memoirs.

---

Simple at it's roots, Tiny Buddha has made a big name for itself, emerging as a leading resource for articles relating to peace and happiness, with close to three million monthly readers. Tiny Buddha was founded in 2009 and is run by Lori Deschene, who clearly states that although she runs the site, it is not hers, but "ours". The Tiny Buddha blog is a collection of stories and wisdom that focuses on simple wisdom and learning new ways to apply it to our complex lives. You'll find posts relating to happiness, relationships, possibilities, mindfulness, and letting go.

You'll like this blog if. . .
You like quotes, inspirational pieces, Eastern philosophy, or a place to connect and share

---
Joshua Becker discovered that maybe less really is more when he traded his typical suburban family lifestyle for what some would call a radical mindset: minimalist living. Josh says as a result, he found a better way to live centered on more important pursuits, and he's discovered the abundant life is actually found in owning less. The blog is centered around the concepts of minimalist living and real time tips on how to declutter your own life, both mentally and physically. Readers learn how reducing material wants and the clutter from your life can help you in becoming more consciously fulfilled.

You'll like this blog if. . .
You like clear tips on how to change your lifestyle, you have (or someday want to have) a family, or if you agree that consumerism has gotten out of control.

---
Not your typical blog but definitely worth mentioning in relation to conscious living. The Master Shift is a non-profit organization that provides services to humanity, including international gatherings, financial assistance to charitable organizations, educational conferences that facilitate spiritual growth, and commitment to sustainability and green initiatives.
This esoteric and soul-filled organization is a great resource for those looking to strengthen their meditation practice and publishes articles related to meditation and deepening one's connection to self.

You'll like this blog if. . .
You like supporting a cause, you enjoy meditating, or esoteric and spiritually-centered writing speaks to you.

---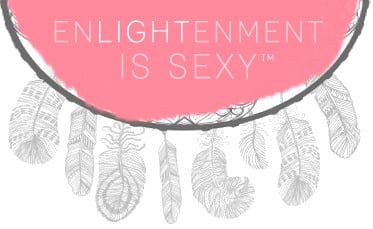 Valerie Gangas has created a truly unique approach to conscious living in her stylish and sexy blog. Designed to offer you a living space to see the wonder in all things, Valerie says, "All you need to bring is your deep desire to find and live your own truth…and a willingness to breathe more freely, have more fun, and laugh more often."
Enlightenment is Sexy is simply an extension of positive mental energy in all directions. It covers everything you'd expect, like life and love, but you'll also find posts on poetry, astrology, and transcendental meditation.

You'll like this blog if. . .
You like writers who add some personality, you consider yourself fashionable with a healthy dose of spiritual wisdom, or you're into astrology and transcendental meditation.

---
---
Sonima, another blog with a charitable purpose, infuses conscious living with health and wellness. The ultimate practice of the mind-body connection, Sonima offers articles that help you see what you can do to reduce the limits on your bodies and minds. It's about achieving physical and mental freedom one step at a time.
Loaded with nutrition, fitness and mindful living advice, Sonima also features experts including Deepak Chopra and Colleen Saidman Yee. Readers will enjoy articles related to fitness, yoga, guided meditation and in-depth explorations into a variety of wellness topics.

You'll like this blog if. . .
You're a health and wellness junkie, you enjoy recipes and learning about ways to improve your workout, or if you enjoy meditation as part of a healthy lifestyle.

---
Daily Cup of Yoga was founded by an athletic guy who stumbled upon the many benefits of yoga after his mom talked him into trying a yoga DVD with her. The blog documents his journey through yoga and provides informative, enlightening content and resources for yogis in their study and practice of the fine arts of yoga and conscious living.
What makes this blog stand out? Daily Cup of Yoga also publishes articles related to technology, yoga gear and running for those who like their yoga with a healthy dose of modern intervention.

You'll like this blog if. . .
You consider yourself "a normal dude" (or dudette!) who likes yoga, you have an affinity for the latest gadgets and gear, you're a runner AND a yogi, or you enjoy meditation.


There you go! Conscious living: a daily practice that is as highly valuable as it is adaptive. While this is by no means a comprehensive list, we humbly offer our findings as a tip of the iceberg to the wealth of conscious living, yoga, health and wellness blogs making a difference on the World Wide Web.

Have a favorite blog to share? Please do so in the comments below and help share the love and spread the word!

This article has been read 6K+ times. Feelin' the love!