12 Inspirational Quotes for When You Need a Quick Boost of Motivation
Inspirational quotes are something we can all benefit from when we need a boost of motivation. This article is meant as a quick reference point for any time you need a word of encouragement, or a quick reset to get back to feeling inspired.
While there is certainly no shortage of inspirational and motivational quotes out there, these 12 quotes really speak to the heart, and nurture the soul.
Read on for a quick dose of inspo!


Like a Hug for Your Heart, Here Are 12 Inspirational Quotes to Give You a Boost of Motivation:
"There are only two ways to live your life: One is as though nothing is a miracle. The other is as though everything is a miracle."
– Albert Einstein
"Thoughts become things . . . Choose the good ones!"
– Mike Dooley
"Whether you think you can or think you can't, you're right."
– Henry Ford
"To be creative means to be in love with life. You can be creative only if you love life enough that you want to enhance its beauty, you want to bring a little more music to it, a little more poetry to it, a little more dance to it."
– Osho
"If you want peace, be peace."
– Iyanla Van Zant
Iyanla Van Zant drops some serious knowledge about exercising your No Muscle. Here's How to Exercise Your NO Muscle and Set Healthy Boundaries (Video)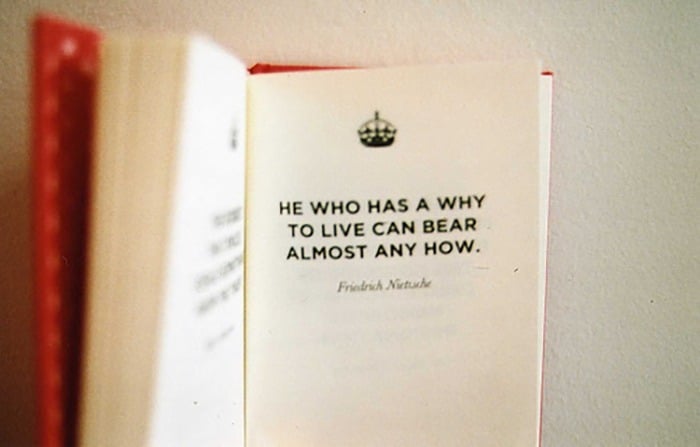 "He who has a Why to live can bear almost any How."
– Viktor Frankl
"The wound is the place where the Light enters you."
– Rumi
"The places where you have the most resistance are the places that bring the greatest liberation."
– Rodney Yee
"Where there is no struggle, there is no strength."
– Oprah
"Worry is a misuse of the imagination."
― Dan Zadra
"Every new beginning comes from some other beginning's ending."
– Seneca
"Realize deeply that the present moment is all you ever have."
– Eckhart Tolle
Inspirational Quotes Can Shift Your Mindset
Any time you need a little boost of inspiration, a mental reset, or a pause from the busy-ness of your day to day life, take a deep breath and turn to these motivational quotes. Just a few moments reading something positive can completely shift your mindset and empower you!
Have more inspirational quotes that you love? Please share some of your favorite quotes with us in the comments below – we love hearing from you!

This article has been read 2K+ times. Feelin' the love!