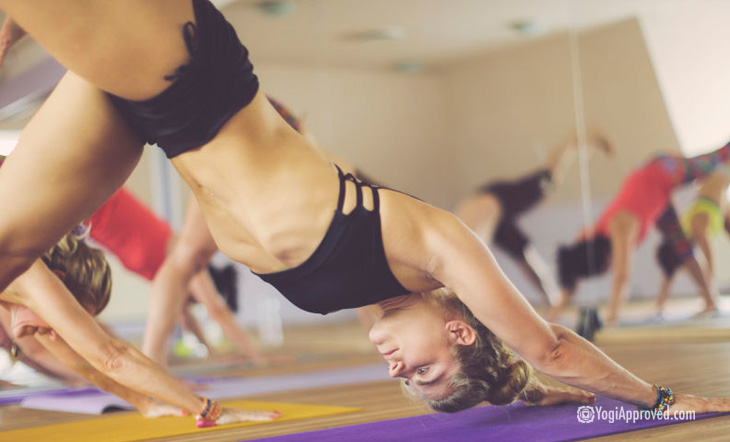 Follow These 5 Rules to Avoid Injury During Hot Yoga
The health benefits of hot yoga are well established. An ideal augmentation to any athlete's workout routine, breathing techniques coupled with body strengthening and flexibility promise an overall boost to your fitness. Yet, as we continue on this path of exercise and wellness, it is important to maintain a practice of caution.

Here are important tips you should follow to avoid injury during Hot Yoga
1. Set an intention before each practice.
An intention like having realistic expectations or not competing (with yourself or others) leads you through a practice with ease. Setting an intention provides a foundation for each practice that you can return to throughout. If you start to feel distracted or off course, you can check in with your intention and re-center.
2. Always remain present on the mat.
Hot yoga utilizes heat to loosen the joints and allow for greater flexibility. As the heat eases our joints, our increased range of flexibility may sometimes be deceiving. Remain present in each movement. This will keep you focused and less likely to injure yourself in deep poses.


3. Breathe.
Check in with your breath regularly. Breath is the easiest way to remain present and breathing into each posture helps deepen the stretch while opening the joints and muscles. Think of breath as a guide to your highest yogi potential.
4. Yoga is about listening to your own body.
Recognizing pain and honoring your body enough to back off will prevent injury. There is a line between power and force. Use your breath and your presence to be powerful in your pose without forcing your body beyond its capabilities.
5. Yoga instructors are here for you. Use them!
Instructors are always happy to offer assistance with adjustments, breath cues, and alternatives to any pose. Tell your instructor about any past injuries, and any concerns you may have. You can even tell them about things you want to work on.

Instructors love seeing their students progress in their individual practice and will go out of their way to help you do so.
Following these simple rules will help ensure you avoid injury on the mat and have a safe and gratifying Hot Yoga practice. Yoga should be fun and challenging. Remembering these tips will launch you off the mat and into your life with strength and energy, not pain.
This article has been read 617 times. Share it and spread the love!