Five Favorite Gemstones for Staying Stress-free
Have you ever found yourself or someone else grouchy, even on their summer vacation? People who do not let go of built-up stress or anxiety often cannot relax and enjoy all that life has to offer.

Choosing the right gemstones can help keep us balanced through any seasonal or life changes. We are attracted to certain gemstones because of the needs of our personal energy field at any given time. While yoga and meditation helps us stay centered, gemstones can fine-tune emotional anomalies that are deeper on a physical-emotional level.

What kind of stress is in your life at this moment? In its various forms, stress can range from anxiety and depression to sadness and worry. Stress can be summed up as not feeling "normal" or feeling "negative." When negative currents flow through our body for a long time, they can cause serious health problems like heart disease and high blood pressure.

It's easier than you think to turn back into the real you, the feel-good positive person you were born to be. The important thing is to act quickly because the longer you let yourself stay in a stressed-depressed state, the harder it is to get out. The good news here is reducing stress is as simple as wearing a gemstone.

Here are the top 5 gemstone for a happy, stress free season:
1. Tiger's Eye
This is a great gemstone from uniting the earth and fire elements, thus balancing female (earth) and male (sun) energy and allowing us to stay centered. This stone is a great year-round stone that compliments the neutral wardrobe of fall or winter or softens the bright colors of spring or summer fashion.

2. Rose Quartz
Get a heart-shaped rose quartz stone to express your loving feelings. The stone helps release stress by building personal relationships and aiding in healing emotions. Carry this stone with you and you will start seeing beauty everywhere while you put behind any negative thoughts or feelings.

3. Chrysanthemum
Bring back the child within you! This stone works on your natural state of being present, so you can find the true, but repressed, happiness that is always within you. The chrysanthemum stone will bring you back to your true state of thriving and happiness. The black and white medley of colors are great for wearing in the evening or on a date night.

4. Aquamarine
This stone reflects the natural state of the water in the seas and the ocean. It works on the throat chakra, which helps us to communicate our true nature. Aquamarine helps you communicate effectively and express your feelings fully. This beautiful stone can be worn on the beach, at work, or during a night out on the town.

5. Black Tourmaline
This stone fights negative energy from inside yourself or others. Black tourmaline is very powerful at grounding us and making us have a positive outlook on life. It also assists us with conquering any possible negative intruders like an angry friend, boss, or partner, allowing you to stay grounded and centered while negative words pass right through you. This is an elegant and chic stone for those fancy evenings out.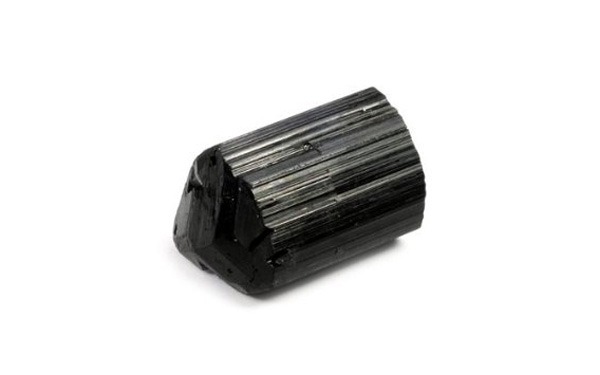 There are a lot of gemstone options out there that can fit your style and energy field. You can purchase stones online, although it's advisable to see them in person in order to see and feel the stone's energy. Try visiting your local open-air market or a gemstone fair near you.

Once you find the right gemstone, double its power by meditating with it before you start your day. Then, you're ready to slip it on and keep the good vibrations ticking 24-7! Just don't forget to cleanse your stones regularly to clear out the bad ju-ju.

This article has been read 1K+ times. Feelin' the love!