Product Review: Hottie Yoga Wear Quench Capri
When it comes to product reviews, we don't mess around. All of the items we review are put through the ringer of everyday use. You can trust that our reviews are non-biased and completely honest. Full disclosure: we don't publish negative reviews. If a product doesn't live up to our standards, we simply won't promote it. Everyone has their own opinion – this is ours. Let's get started.

It is an honor to review one of my personal favorite yoga clothing lines, Hottie Yoga Wear. There are so many things to love about this company, so I'll start by providing a little background. Hottie Yoga is an Arizona-based company started by a woman with a vision: to make women of all shapes and sizes love their bodies and feel not just comfortable, but downright HOT in what they wear, whether it's on the mat or beyond. Hottie Yoga Wear is a yoga clothing line that's versatile, edgy, and made with two things in mind: your unique body, and being kind to mother earth.
There are a ton of eco-friendly, body-flattering yoga lines out there. So why pick Hottie Yoga Wear? The fabric and style are truly one of a kind, the functionality is off the charts, and given these three components, the value cannot be beat. Introducing the Quench Capri line, these yoga capris are every yogini's dream. Offered in a range of eye-catching and fun patterns, the best part is they are all reversible! That's right—you get two cute yoga pants for the price of one! Let's take a closer look at the Quench Capri line from Hottie Yoga Wear.


1. Fabric
As any yogi knows, fabric can make or break yoga pants, and this fabric makes my entire day every time I wear the Quench capris. Completely eco-friendly, the lightweight material is made from recycled bottles with low impact printing techniques and blended with spandex for a comfortable fit that bends with your body. The fabric feels so silky on your skin, you'll forget you're even wearing them! They are sweat wicking and dry super fast, so you'll feel fresh by the time you step off your yoga mat. Maybe this is why I live in my Quench capris…

2. Style
Above all else, the Quench Capri style is my favorite selling point. Hottie Yoga Wear, you had me at reversible prints! As if one stellar print wasn't cool enough, each capri is 100% reversible, so packing becomes a breeze and coordinating outfits has never been easier. The seam is intentionally situated to produce a slimming effect while accentuating your body's beautiful contours. I wear these yoga leggings out on the town as much as I wear them in the yoga room. The prints change seasonally, so there's always something new for you to shop, and you never know what funky combinations they'll unveil next!

3. Uniqueness
Like I mentioned under the Style section, these leggings are reversible. The added bonus of this is that the leggings are high-waisted, but you can fold them over for a low cut if you prefer. So when you fold them over, you get a little peak of the reversible design, making your leggings even more eye-catching and unique! I like to roll the bottom up a few inches too, so you can see the reverse pattern from the bottom as well. (Pictured)


4. Functionality
This is another big one. Even if the fabric is edgy and unique, and the style is adorable, if you don't have functionality, none of it really matters. I'll be honest. I was skeptical about washing and drying pants made from recycled plastic bottles because I wasn't sure how well they'd hold up. Lucky for us, Hottie Yoga Wear is committed to super high quality that stands up to the test of daily use, washing and drying, and repeat. The fabric holds up better than other more expensive brands, because it doesn't ever pill (small, lint-like balls that form on fabric after repeated use, one of my biggest pet peeves).
Sizing tip: the leggings run a bit large. I'm an extra small, so the small fit but do stretch out a bit after I've worn them for a few days. Simply washing and drying them will fix this issue, but I do recommend buying 1 size smaller.


5. Value
Any yogi knows that high quality yoga leggings that don't break the bank are hard to find. And most yogis are willing to pay a bit more to get that perfect fit, style, and dependability. That is why the Quench Capris by Hottie Yoga Wear are such a dream come true! At $68, they cost just as much, if not less, than alternative brands that aren't eco-friendly or reversible. After all the brands I've tried, I honestly find the Quench Capris to be the best bang for your buck. But don't take my word for it—pick up a pair here and see for yourself!

With so much pollution in our world today, I take every opportunity to buy earth-friendly, and I respect Hottie Yoga Wear for making this possible AND affordable. Buying local, American-made brands gives back to the community and helps feed our economy. I love that I can feel good about what I'm wearing, and look great wearing it too. These Quench Capris are the yoga line of the summer, and get a hearty YouAligned two thumbs up. #rockyourhottie today!

The Verdict – Absolutely Love Hottie!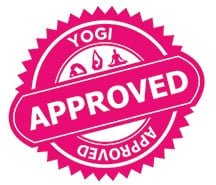 This article has been read 1K+ times. Feelin' the love!