Product Review: nicepipes Knee High Leg Warmers
When it comes to product reviews, we don't mess around. All of the items we review are put through the ringer of everyday use. You can trust that our reviews are non-biased and completely honest. Let's get started.
The nicepipes Knee High Leg Warmers are an essential item for wintry weather and those that live in cold climates. If you are like me, you have a ton of capri-length pants that you can only wear indoors or during warmer months. The nicepipes Leg Warmers solve this problem by covering the parts of your leg that are exposed while wearing cropped leggings. You can wear the leg warmers during your workout, or you can fold them into their pouch and store them with your belongings during your practice.
Style:
The leg warmers are offered in thigh-high and knee-high lengths in raspberry (red), grape (purple), capri (aqua blue), blueberry (blue), charcoal (gray) and black, in warm and warmer materials. These leg warmers can virtually double the amount of workout pants you wear, while adding some colorful personality to your wardrobe. The knee-high leg warmers are 16 inches long and would reach most people below the knee, but because I'm only 5'2", the leg warmers reached above my knee comfortably. They are offered in one size fits most.
Functionality:
The leg warmers are very comfortable and breathable to wear for your workout or just your walk to and from the studio. If you opt to take off your leg warmers before or during your practice, you can tuck them away in their travel pouch, along with any other belongings you may be carrying. I just love this travel pouch as it keeps my cell phone and keys safely tucked away safely and out of sight.
Durability:
They are made with a smooth Supplex nylon material that provides a gentle compression. The fabric sits smoothly on my legs and has remained free of pulls and tears after many wears and washings. The beautiful blueberry blue color is still just as vibrant today as it was the first time I wore these leg warmers. The leg warmers should be machine washed in cold water, and then tumble dried on low heat.
Value:
The knee-high leg warmers cost $42, and can be used to "double" the look of your workout wardrobe.
The Verdict – From a girl who is always cold, I love nicepipes.
Cost: $42
Style: 10
Functionality: 10
Durability: 10
Fit: One size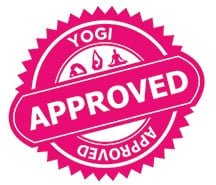 Interested in getting yourself a pair? You can purchase them at nicepipesApparel.com
This article has been read 4K+ times. Feelin' the love!