JP Sears Slams Minimalism in This Hilarious Parody (Video)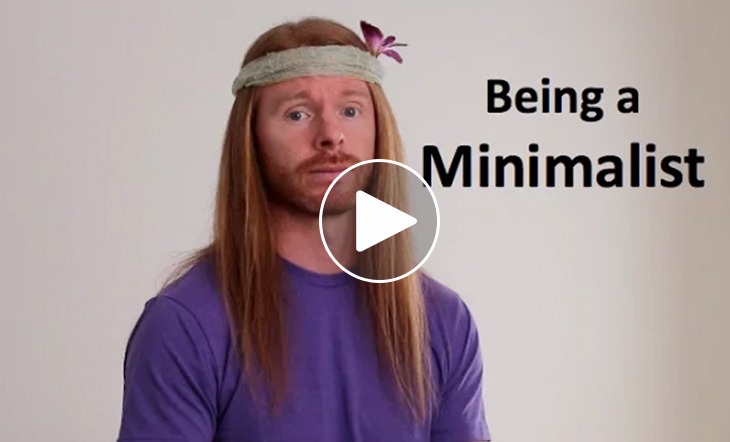 Get ready to kiss your earthly possessions goodbye! In yet another hilarious parody by JP Sears, he slams minimalism and shares the wisdom he learned from the ultra popular book, The Life-Changing Magic of Tidying Up.

In the modern world, we are so inundated with earthly possessions that we do anything in order to get the material goods we want. We are constantly bombarded by advertisements to buy things – while we relieve ourselves in the bathroom, drive anywhere, eat dinner, and just about everywhere else. This perpetuates consumerism and fills our homes, lives, and minds with stuff.

JP Sears asks, "How much will having nice things take away from you?"

While JP Sears pokes fun at minimalism, there really is truth to the freedom of practicing non-attachment with material goods.

If you've ever felt the relief of cleaning up your home – and realized you can breathe easier with less clutter – then you've surely experienced the magic of tidying up.

Press play on this witty video, have a laugh, and contemplate all the sh*t currently taking up space in your life.

This article has been read 2K+ times. Feelin' the love!