5 Books to Give to Your Favorite Yogis This Holiday Season
All five of these books for yogis are beautiful winter reads. Curl up by the fire on a cold winter day with one of these, or give one of these books to your favorite yogi this holiday season.
Prepare for a journey around the world with ravishing text from India to Persia, Turkey, Italy, Spain and America. With words written by modern and ancient mystics, these books will open up your third eye, expand your heart and stir your soul.


5 Books for Yogis to Gift This Holiday Season:
1. Sacred Jewels of Yoga: Wisdom from India's Beloved Scriptures, Teachers, Masters, and Monks
By: Dave Deluca

This is a handy book for yogis who perhaps do not have the time or maybe find classic yoga philosophy books overwhelming.
This small and compact paperback is presented like a book of poetry and is filled with the best inspiring and sacred words from the Bhagavad Gita, Upanishads, the Yoga Sutras and others. Sacred Jewels of Yoga acts as an invaluable introduction to the scriptural treasures of ancient India, and as a beautiful resource for daily inspirational quotes and guidance.
This book is packed with empowering wise words. Perfect for your journaling prompts and reflections, or even pairing with your favorite Instagram yoga posts. Want to start your day with a smile? Grab your favorite mug of green tea and read one of the daily scriptures for a dose of inspiration.
Great for yoga teachers looking for inspiration and wisdom to share in their yoga classes, or anyone looking for a daily dose of healthy inspiration.
Get it here.

---
2. Love Poems from God: Twelve Sacred Voices from the East and West
By: Daniel Ladinsky
Please do not let the title of this book dissuade you; it almost did with me, as I do not believe in "God" in religious terms but I do believe in a cosmic love that is constantly with us and flows through every living thing, which is what this poetry book encompasses.
There is a beautiful fusion between the mystical and the sensual, and most of the short poems can be read as either romantic to a loved one or loving towards the sublime.
Within it's pages you discover ancient wise men and women you may not have heard of, such as Rabia, a female Islamic mystic from Afghanistan who's poems boarder on the erotic, and St. Francis of Assisi, who created hymns to the sun, moon, earth and believed in the highest state of consciousness.
With quotes like "The experience of something out of nothing – is that not how one might describe magic?" and "The sky gave me it's heart because it knew mine was not large enough to care for the earth the way it did" makes it hard to resist this book.
Great for avid readers, literature and poetry lovers, spiritual seekers, and those who appreciate ancient text.
Get it here.

---
3. The Conference of the Birds
By: Farid Attar


The Conference of the Birds is a lyrical, epic poem written in 12th century Persia. The poem is a marvelous, allegorical rendering of Sufism – an esoteric system concerned with the search for truth through "God." Like Rumi and Hafiz, Attar conjures images of passionate connection to the divine and spiritual quests.
When all the birds of the world convene and determine that they lack a king, one bird steps forward and offers to lead them to a great and mighty monarch.
It becomes clear each bird represents a human archetype, personifying vices but also acting as the dramatic vehicle for the inner struggles which each human being experiences in life.
Attar encourages you on the path of the mystical and when you get there, the 'king' may not be what you'd expect, but you must, like the birds, make the journey to see for yourself.
Great for people who love good stories and metaphor, people who enjoy mysticism, and those who appreciate ancient text.
Get it here.

---
4. Best of Rebelle Society, Volume I: Celebrating the Art of Being Alive
By: Rebelle Society


This book is a compilation of different voices from around the world by modern writers with the purpose of unleashing, discovering, healing and celebrating life in all its wholeness and in all it's messiness.
Ordinary people write these extraordinary prose, and the words speak with absolute rawness that will unlock your wild, authentic heart. The essays are soul stirring, deliciously creative collections to feed the hungry soul-seeker.
The artistry of writing, wishing, and wonder kicks ass through the collective submissions of writers willing to bare it all, and is a must on our list of books for a yogi.
Topics include love, sex, balance, finding yourself, being unabashedly wild, how to be creative, tattoos and spirituality, and facing your dark side amongst many more.
Great for rebels, artists, the young at heart, and those who appreciate open, authentic, and raw writing from the heart.
Get it here.

---
5. Esoteric Anatomy: The Body as Consciousness
By: Bruce Burger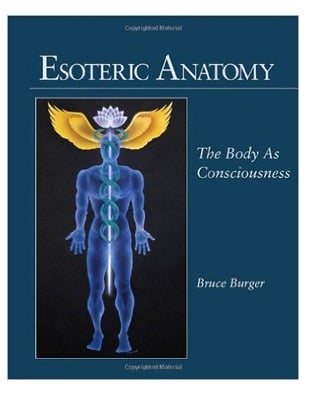 Esoteric Anatomy offers a spiritual approach to massage, bodywork, and somatic psychology. Burger explores the concept of subtle energy, consciousness and the healing arts. This book is an extremely comprehensive and extraordinary map of our subtle anatomy and includes illustrations throughout.
Unlike the other books I recommend, this book is strongly scholastic. Its chapters are robust with an endless amount of practical information that would be useful to a yoga teacher or holistic therapist.
This book teaches the reader that health and happiness blossoms in a life attuned to Spirit. Berger mindfully weaves insights from the wisdom of ancient Indian Philosophy and medicine to create a unique approach to working with Life Force and the healing presence of the Soul.
Great for yoga teachers and holistic healers, in addition to anyone interested in learning more about anatomy as it relates to spirit and consciousness.
Get it here.


Soulful, Inspiring, and Enchanting Books for Yogis
All of these books for yogis explore the rich world of the soul and the subtle body through a variety of short prose, poetry, quotes and academic text. Each book was handpicked for its beautifully profound and mesmerizing writing.
These are all great books to give as gifts for a loved one, or as a treat for yourself to snuggle up with in a woolly blanket and a soothing cup of tea. Enjoy!
This article has been read 2K+ times. Feelin' the love!