How to Gain Control Over YOUR Life (Video)
Can you imagine what it would be like to live your life without being disturbed by the need for food and water? For sleep? For sex? Or for shelter?

How would it feel to be free of that stress and worry?

You can have that life.




Too often it seems as though we are losing control over our lives. Everything is moving too fast. We don't have time for anything – we're not even keeping up.

We lose control because we are not practical; we have forgotten how to manage the most basic and simplest things in our lives.

In the yoga tradition, the solution is clear: learn how to manage "the four fountains" of life.



What are the four fountains? They are four basic instinctual needs:
The need for food.
The need for sleep.
The need for sex.
The need for survival / shelter.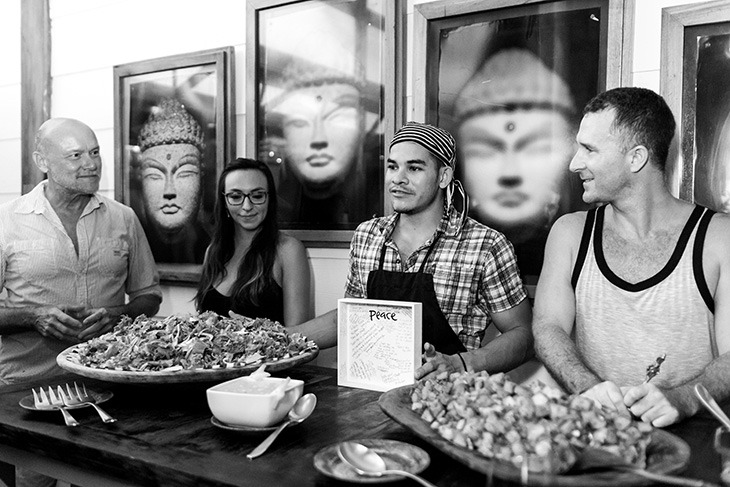 The Himalayan Yoga Tradition provides guidance in managing these needs. This is the foundation for a solid yoga practice – and one that is continual.

Many spiritual seekers view the four fountains as a negative – that in order to become a great yogi or spiritual person, we must resist our urges to sleep, eat and have sex.

No! This notion could not be further from the truth.

Practice in managing our basic urges allows us to see ourselves more clearly, providing an objective view of our imbalances. Learning to manage the four fountains helps bring tranquility to our disturbed minds so that we can start living in a more practical way.

Being practical is one of the most important lessons of yoga.

So often we follow rules blindly. These rules are either self-imposed or the rules that others have made for us. More often than not, these rules are filled with all the things we "must do" in our life. And we never really stop to ask ourselves, "Does what I am doing make sense? Is what I am doing practical?"
Does what I am doing make sense? Is what I am doing practical?
Recently, a close friend made a big change in his life. He had been complaining for the past seven years about how overworked and stressed he was – how taxed and burdened he was by other people's problems and issues. He explained, "I need to take care of myself. I need to secure my own future."

So he bought a new home by the beach. And now he "has to" spend an enormous amount of money to renovate it. Once again he is commenting on how stressed he is by the amount of work he has taken on – how his sleep patterns are not in sync, and he is feeling exhausted and tired out.

Like so many of us, he has forgotten how to be practical. He has forgotten how to be objective. This is how we become addicted to the cycles of stress and create emotional responses to situations that are not even based on reality.

By learning to manage our lowest instinctual needs based in survival, we can become more practical with ourselves.


So How Do We Start?
Experiment with yourself.

An attitude of experimentation will help you not take yourself so seriously. Experimentation invites learning, new perspectives and shifts in personal paradigms.

Find out how much or how little sleep you really need. Try eating fewer meals – or more, smaller ones. See how you respond to an amped-up sex life – or one that's pared down. And remember as you are adjusting how you fulfill these basic needs, you may become a little unsettled.

Here's an example: If your new practice will be to skip dinner and not eat anything after 4:00p.m., you might observe that the first night everything is fine, and you are happy. You feel successful and proud of yourself.

But on the second night, you notice that you are starting to get agitated, and then feel hungry.

Then, on the third night, you might start to become very angry. You might even have fantasies about foods, and find yourself hovering around the refrigerator.

It is so important for you to have stability and control over these four fountains. They are directly related to our survival instincts. Our life experiments help us deal head on with our ideas and beliefs about our survival, and ultimately about ourselves in the world.

Just think about it for a moment.

What happens when you do not get the amount of food you think you need? Or what happens when you don't get the type of food you believe you need? Or what happens when you do not get the amount or type of sleep you believe you need?

You believe you need to have X amount of sleep, X amount of food, X type of shelter, and X amount of sex. And when you don't, you become stressed. When you don't get what you believe you need, you might act out in different ways.

Your actions begin to change.

Your changed actions begin to form your beliefs.

Your beliefs form your attitudes.

Your attitudes form your personality.

Your personality is a mask (the Latin root word is persona, which means mask). As you begin to experiment with the part of you that is connected to your survival, you begin to uncover parts of your personality and the masks you wear that do not serve you. You might even look in the mirror and ask, "Who is this person? Who am I? I do not want to be that type of person anymore!"

You have the power to change the parts of yourself that aren't serving you. All you need is the willpower to change.

Through sincere devotion to your practice, you will gain enormous willpower. You will then be able to move through any obstacle that life throws at you.




The four fountains will no longer disturb you.

Begin your practice. Begin your experiments.

Gain control over that which is currently in control of you. And find out where the center of your power lies.

This article has been read 464 times. Share it and spread the love!