Product Review – Wolven|Threads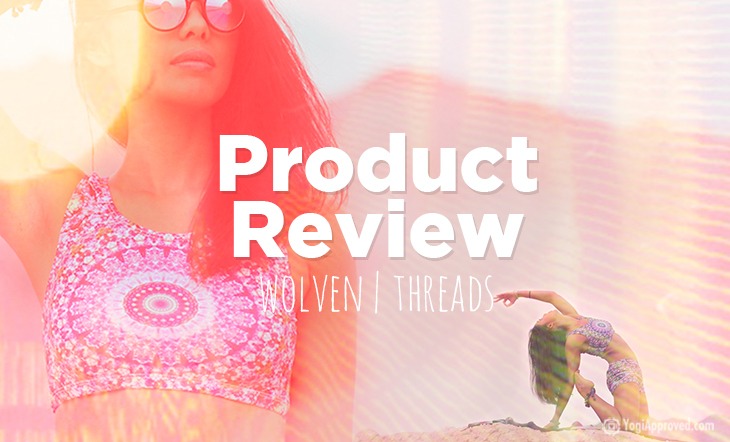 When it comes to product reviews, we don't mess around. All of the items we review are put through the ringer of everyday use. We wear them, sweat in them, wash them and repeat. You can trust that our reviews are non-biased and completely honest. Let's get started.
I have always been intrigued when yoga and art play in harmony.  Wolven|Threads is exactly that: a yoga line made by an artist and yogi for artists and yogis. Today I have the pleasure of reviewing this line of wearable art. Wolven|Threads is the beautiful creation of owner and designer Kiran Jade. She brought her paintings from canvas to clothing (made with sustainable fabrics to boot)! The products range from waterproof SUP yoga clothing to organic cotton gypsy pants, combining a yogi's ethic with a passion for art and play.
Style: Wolven|Threads' pieces are based on ancient patterns of sacred geometry and made into super comfortable yoga attire. I will be completely honest and say, that I can practically live in the Fractal Gypsy Pants. I've put them to the test in my yoga classes, they've lived through the splits and double up as the most stylish gym pants I own. These unique patterns, stylish design, and vibrant colors stand out from the typical yoga clothing you see. This is proven to me by the multitude of compliments I receive every time I wear them!
Functionality: The Fractal Gypsy Pants are made out of organic medium weight cotton, making for a perfect transition from the warm yoga studio to chilly nights outdoors. I've also tested the Chakra SUP yoga top and shorts through a hot and sweaty Bikram class. The Chakra SUP yoga top and shorts are comfortable, breathable and dry, but my favorite feature of the SUP yoga ensemble is their ability to stay put! We've all had wardrobe mishaps in yoga and not to mention at the gym during high impact workouts. You can rest assured–no mishaps with these garments!
Durability: The prints are high quality in both materials (the Chakra SUP top and bottoms are waterproof and made out of recycled polyester). The seams hold up under the most intensive stretches. After several uses, none of the garments have lost their elasticity and stretch. They have also been washed numerous times without their vibrant patterns fading.
I couldn't be more excited to share this line with our friends and readers. On and off the mat, the Wolven|Threads yoga line is sure to take you on a fun kaleidescopic journey.
Through the end of December, Wolven|Threads is offering YouAligned readers 20% off their purchase using the code "APPROVED" at checkout. Infinite gratitude to you Wolven|Threads!
The Verdict… We Love!
Cost: Pants $75  – Top $40 – Shorts $40
Style: 10
Functionality: 10
Durability: 10
Fit: True to size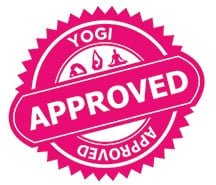 Wolven|Threads is officially #YouAligned!
This article has been read 3K+ times. Feelin' the love!