Here's Your Complete Guide to Pisces Zodiac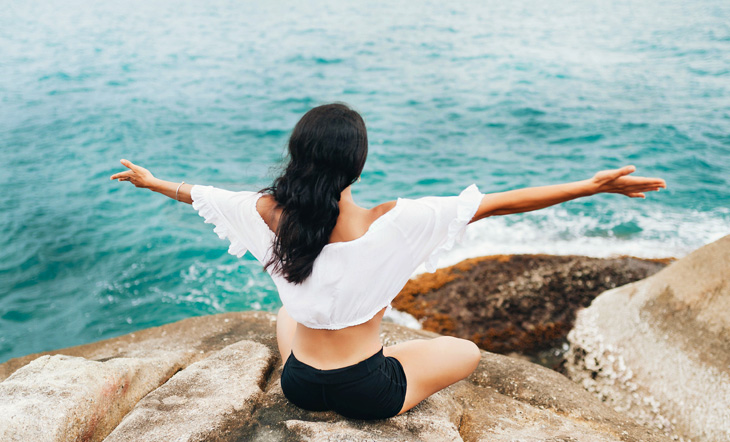 Pisces is the oldest and most mystical sign in the zodiac. Full of wisdom, insight and a magical quality, Pisces swims through the depths of the soul and has an unmistakable specialness about them.
Pisces is the last of the water signs and embodies both the life-enriched shallows and the dark depths of the sea.
Represented by two fish swimming in opposite directions, Pisces has conflicting desires and extremes of temperament. It is not uncommon for Pisces to want two very different things simultaneously.
Sometimes slow to make a decision, this mystical master has a hard time living in the material world. The mystical and all-loving world of spirit and the universe is much more fun to play in, but alas here we are on earth.
Anyone born between February 19 and March 20th has their sun in Pisces and can deeply relate to these characteristics.


Here's a Snapshot of the Pisces Zodiac Sign:
Let's take a look at what makes this mystic the embodiment of magic and wisdom.
Dates: February 19 – March 20
Duality: Feminine
Element: Water
Quality (Cardinal, Fixed, Mutable): Mutable
Ruling Planet: Neptune
Zodiac Symbol: Two Fish
Dominant Keyword: I Believe
Polarity: Virgo
Body Part: The feet
Birthstone: Aquamarine
Color: Seafoam green and turquoise
Most Compatible With: Taurus, Cancer, Scorpio, Capricorn
Do You Know Your Ruling Planet? Learn About the "Boss" of Your Zodiac Sign


These Are the Defining Characteristics of the Pisces Sign:
Strengths
Pisces is highly sensitive and very psychic. With a utopian and creative view on life, Pisces loves to share their work and vision with the world. They have the gift of being able to inspire many with the way they look at and engage with life and the world around them.
This zodiac sign is gifted with a rich inner world that is truly their safe space.

This water sign is not afraid of emotion and is very comfortable expressing themselves and their desires.

Ruled by Neptune, Pisces is not of this world. The glory of the ocean lives within them and they see things through the prism of wonder, art and spirituality. They see the best in all and can inspire others to do the same.

Weaknesses
Conflicting desires and paradox plagues Pisces. They are torn between two very developed yet different desires and have a hard time making up their mind. The world in their head and heart doesn't match the world they live in and there can be a struggle to be fully immersed in reality.




The dreamer and idealist, Pisces can suffer greater depths of sadness than most because they feel alone and unable to connect with the modern world.
We all have a shadow side. Read this to discover yours: Embrace Your Shadow Side! These Are the Shadow Energies Associated With Your Sun Sign

Love and Intimacy
Unworldly fantasies fill the heart and head of this water sign, making them fantastical and enchanting lovers. A rare charisma is embodied by Pisces and they are often considered to be "the one that got away" by former lovers.
Rejection doesn't come easy and dating a Pisces will be full of romance and fantasy.

Career
Pisces is highly creative and will thrive in an environment where they can put themselves in someone else's shoes and share their magic with the world. A career in film, TV, production, marketing, photography, or psychiatry will fulfill the depths of Pisces soul.
Being able to make their own hours, travel, and take time off when needed will allow Pisces the freedom to conjure creativity and nourish all the feels they encounter daily.


Embrace the Magic of Pisces
The emotions and wonderment can seem weak to those who don't value this type of thinking. This zodiac sign has the gifted ability to remind us that life is full of magic and that play is a necessary part of happiness.
This article has been read 897 times. Share it and spread the love!