Here's Your Complete Guide to Taurus Zodiac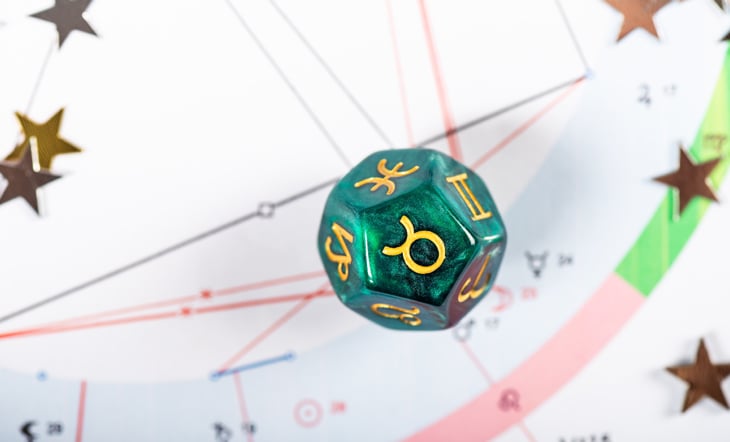 The Taurus sign is dependable, patient and a lover of all that is beautiful. The first earth sign in the zodiac, Taurus cherishes stability and sensuality and anything soft, silky, luxurious and rare. Material possessions rule this zodiac sign but not in a greedy "gotta have it all" way . . . there is just so much to be enjoyed in life!
Taurus loves good food, stunning art, long baths, meaningful sex, silky fabric, and deep and lasting love. Just like the earth, this sign reminds the rest of the zodiac signs that pleasures are meant to be enjoyed and there is beauty in everything and everyone.
Life isn't always fun and games, however, and while Taurus does like to keep the peace and stay calm, they can and will get angry if pushed enough. This isn't something they like to do, but they will defend themselves or a loved one with the loyalty that only a bull has.


Snapshot of the Zodiac Signs: Taurus the Bull
Let's take a look at what makes the constellation of the bull a lover of the light.
Dates: April 20 – May 20
Duality: Feminine
Element: Earth
Quality (Cardinal, Fixed, Mutable): Fixed
Ruling Planet: Venus
Zodiac Symbol: The Bull
Dominant Keyword: I Have
Polarity: Scorpio
Body Part: Throat and neck
Birthstone: Emerald
Color: Green
Most Compatible With: Cancer, Virgo, Scorpio, and Capricorn
Do You Know Your Ruling Planet? Learn About the "Boss" of Your Zodiac Sign


These Are the Defining Characteristics of the Taurus Sign:
Anyone born between April 20th and May 20th has their sun in Taurus and can deeply relate to these characteristics.

Strengths
Taurus is loyal and loving, making them the ride-or-die type friends that will always have your back and hold your earrings if need be. This earth sign loves to make, spend and save money. This makes them strong financial planners and someone you can always borrow money from or gain sound financial advice.

Just like the earth, this sign reminds us that pleasures are meant to be enjoyed and there is beauty in everything and everyone.

Ruled by Venus, they are one of the most sensual zodiac signs and you can bet they know how to work it in the bedroom. Determined and strong, they are in it for the long haul and devoted to partnership . . . romantic or otherwise.

Weaknesses
Known to be incredibly stubborn and unrelenting, Taurus will defend anything they truly believe in to the finish. Hedonism can be a problem for some as they can easily overindulge in the pleasures of life.
The element of earth can make Taurus lazy, static, and overly attached to material possessions. Change can be difficult for this zodiac sign to accept. But, when embraced, it can truly help them charge with the passion and desire that draws them to all things of beauty and pleasure.


Love and Intimacy
Taurus moves slowly through life, and this is their approach to love as well. This sign is definitely in it for the long haul and casual dating doesn't appeal to this gentle bull. Love-making is a sacred act and their needs need to be nurtured and understood. A sensual and giving lover, the Taurus sign is devoted.

Career
Taurus are sensual souls that crave stability and financial gain. They are determined and hard workers that excel in professions where they can be creative and relied upon to lead and contribute in a meaningful way.
Thinking fast under pressure is a skill, as well as keeping the peace between coworkers. You want this sign on your side when the going gets tough because they can carry much more than their own weight and responsibility.
Want to learn more about astrology? Devour these podcasts: 8 Astrology Podcasts That Should Be On Every Astro Lover's Radar


Embrace the Taurus Bull
The bull as an animal is seen as brut, violent, careless and unrelenting. But that couldn't be further from the truth for the Taurus zodiac sign.
Like Ferdinand the Bull, this zodiac sign is kind, gentle, loving and deeply caring for all living things and their loved ones. Loyal and serene, the Taurus sign is extremely sensitive and also can be very artistic.
This article has been read 1K+ times. Feelin' the love!