14 Quotes About Love That Deserve All the Heart Emojis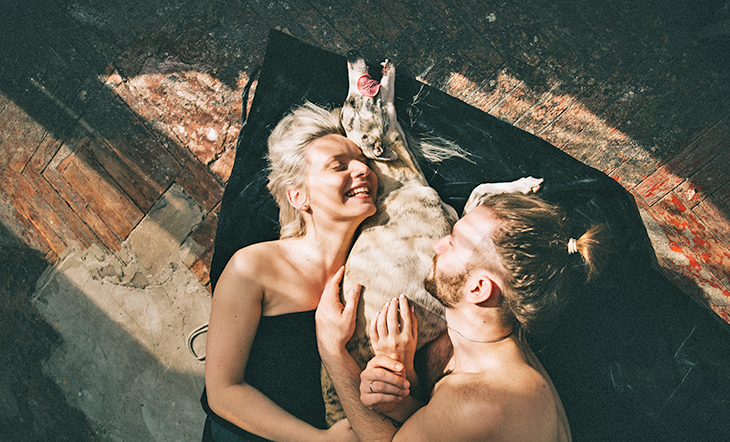 Today and every day, you have the choice to live – and act – from a place of love and positivity.
Allow this article to act as a great reminder to simply live in love! So take a moment for yourself to soak up these quotes about love. Open up your heart and fill it to the brim!


Here Are 14 Love Quotes to Celebrate Love:
It's hard to pick just fourteen love quotes when there's an infinite abundance of them to choose from. Read on for a lovely dose of LOVE, and feel free to leave a comment with your own favorite quote about love!


"Keep love in your heart. A life without it is like a sunless garden when the flowers are dead."
-Oscar Wilde


"Let us always meet each other with a smile, for the smile is the beginning of love."
-Mother Teresa


"All you need is love. But a little chocolate now and then doesn't hurt."
-Charles M. Schulz


"Love is just a word until someone comes along and gives it meaning."
-Paulo Coelho
Want more from Paulo Coelho? Here are 10 Quotes From "The Alchemist" to Remind You of Your Purpose


"Being deeply loved by someone gives you strength, while loving someone deeply gives you courage."
-Lao Tzu




"Love is a promise, love is a souvenir, once given never forgotten, never let it disappear."
-John Lennon


"I love you simply, without problems or pride: I love you in this way because I do not know any other way of loving but this, in which there is no I or you, so intimate that your hand upon my chest is my hand, so intimate that when I fall asleep your eyes close."
-Pablo Neruda


"Where there is love there is life."
-Mahatma Gandhi


"What is hell? I maintain that it is the suffering of being unable to love."
-Dostoyevsky
10 Thich Nhat Hanh Quotes to Cultivate Compassion, Empathy and Peace


"How do you spell 'love'?" -Piglet
"You don't spell it…you feel it."
-Pooh


"One words frees us of all the weight and pain of life: That word is love."
-Sophocles


"There's no bad consequence to loving fully, with all your heart. You always gain by giving love."
-Reese Witherspoon


"Darkness cannot drive out darkness: only light can do that. Hate cannot drive out hate: only love can do that."
-Martin Luther King Jr.


"Love is the greatest refreshment in life."
-Pablo Picasso


Sending You All the Love!
May your heart be filled with love from these quotes, and in all areas of your life. As Cher said, "If grass can grow through cement, love can find you every time." Sending you love, from YouAligned.
This article has been read 862 times. Share it and spread the love!