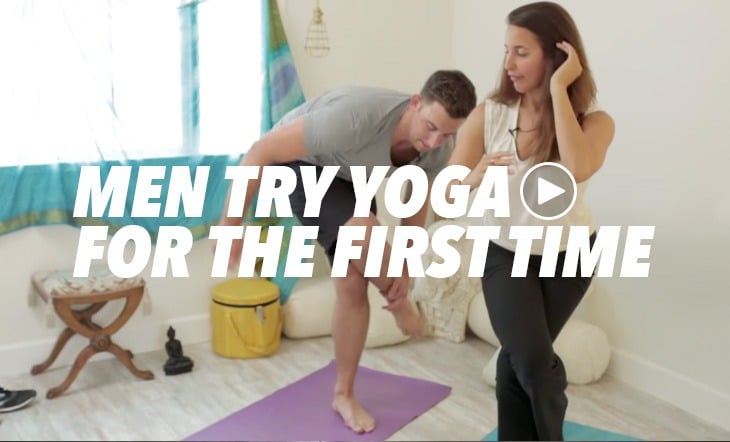 Men Try Yoga for the First Time (funny video)
Plenty of men practice yoga. In fact, traditionally, yoga was practiced predominately by males in ancient India. As yoga came to the West, it gained mainstream popularity, and millions of men and women now practice across the globe. Yet for many of us, when we look around the yoga studio, we see that the vast majority of practitioners are female.

According to recent polls, there are over 20 million people who practice yoga in the US alone, and men comprise roughly 25% of that number, or about 5 million. The US has over 323 million people in it, and roughly half are men. So there's a lot of guys that still need to try yoga! We found a few that gave yoga a try, and they documented it here in this funny video:



Yogi guys! We want to hear from you! Was this you your first time on the mat, or is this just a satirical, stereotypical portrayal?


This article has been read 9K+ times. Feelin' the love!

Johnny Jedi
Johnny was born in Rasario, Argentina and moved to the Big Apple when he was a teenager. There he found his three passions: yoga, writing and his pet chinchilla Henry. And yes, you guessed it, Johnny likes Star Wars.
You may also enjoy

We've made our best yoga mats for men selections based on the things men look for in a yoga mat:

YouAligned