Easy & Delicious Vegetable Green Curry Recipe (Video)
Curry recipes are delicious – plain and simple. There are a wide variety of curry dishes – from red, yellow, and green, to the types of protein and other ingredients you include.
One thing's for sure – curry is delicious and nutritious. This tasty nutrition comes from the main ingredient in most curry dishes – coconut milk and turmeric.

Coconut milk is amazing. It's lactose free (so no dairy), helps build muscle, improve digestion, and lower cholesterol (plus it's packed with vitamins). Turmeric, a super herb hailing from India, is a powerful anti-inflammatory that improves cognitive and immune system function.

Our veggie green curry recipe is super easy, with our special ingredient 'hack.' We use one bottle of the Turmeric Golden Milk by REBBL.

One bottle of REBBL's Turmeric Golden Milk is the perfect hack for the veggie green curry recipe, because it's the exact amount of coconut milk the recipe calls for, plus it's packed with turmeric, curcumin and other good-for-you ingredients that make this dish extra flavorful, and nutritious.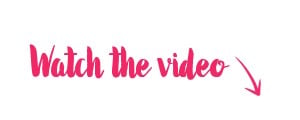 Ingredients for a delicious and easy veggie green curry:
1 cup shredded carrots
1 cup shredded cabbage
2 cups green beans
1 ½ cups chopped shiitake mushrooms
1 cup corn
3 tbsp. green curry paste
1 bottle REBBL Turmeric Golden Milk
¼ cup chopped basil

Begin by prepping all your veggies (except the basil – wait until you're ready to plate the dish to keep the basil fresh).

Prepare your preferred type of rice (we recommend using basmati rice, as featured in the video).

Next, heat a large wok or pan (video features the Stainless Steel 35 Quart Saute Pan from 360 Cookware). Add green curry paste and full REBBL bottle. Bring to a boil while stirring continuously.

Reduce to a simmer for about five minutes. Then add all remaining ingredients (except for the basil) and gently boil until all vegetables are cooked (about four minutes).

Turn off the heat. Plate rice, and top with desired amount of curry. Chop or shred basil and sprinkle on top.

Viola! A quick and easy, healthy and delicious vegetable green curry dish you can whip up in no time. We love using REBBL's Turmeric Golden Milk as this easy recipe hack, and you can shop it here. 2.5% of all REBBL sales go to Not For Sale to fight human trafficking.

Bon appetit! 🙂
This article has been read 504 times. Share it and spread the love!