We Review the Personal Essential Oil Diffuser from MONQ (Video)
When it comes to product reviews, we don't mess around. All of the items we review are put through the ringer of everyday use. You can trust that our reviews are non-biased and completely honest. Full disclosure: we don't publish negative reviews. If a product doesn't live up to our standards, we simply won't promote it. Everyone has their own opinion – this is ours. Let's get started.

MONQ is a trailblazing company that has pioneered the concept of a personal essential oil diffuser in a simple, convenient, and recyclable design. There's nothing quite like MONQ on the market, and they've created a high-quality product that offers a broad range of uses.

Aromatherapy can be defined as using the aromas of plant extracts to promote health and wellbeing physically and mentally.

Essential oil diffusers are an excellent way to receive the benefits of aromatherapy. By now, we've all heard about the amazing benefits of essential oils, and their popularity is definitely warranted!

What we love about MONQ personal diffusers is that you don't have to be experienced or knowledgeable about essential oils to use them.

You don't have to be experienced or knowledgeable about essential oils to use them.

These personal diffusers come pre-packaged in 7 blends of MONQ's signature "Therapeutic Air" to offer a wide variety of benefits, from calming and relaxing mind and body, to energizing and uplifting your mood (and more!), based on how you want to feel.

Let's check out these 7 unique blends to see what each has to offer!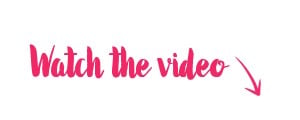 Which blend do you need?

Happy
Active
Sleepy
Zen
Vibrant
Healthy
Sexy

Each blend promotes different wellness benefits. All MONQ blends are made from essential oils that are organic, natural, and free of nicotine, tobacco, GMOs, and artificial chemicals. All ingredients are sourced from sustainably harvested wild plant extracts.


How to use MONQ:
Your MONQ personal diffuser is ready right out of the package! Just bring it to your lips, gently breathe in through your mouth, and then exhale fully out of your nose, which stimulates your olfactory nerve endings to receive the full benefits of aromatherapy. That's it! Seriously, MONQ is that easy to use!

MONQ bases its "Therapeutic Air" off of shinrin yuko, which is Japanese for "forest bathing." This concept is based on the science behind what nature – and forest air in particular – emits, which are natural fragrances that help reduce stress. Using MONQ personal diffusers brings you these same stress-relieving components found in nature anytime, anywhere.

Yet what we love most about MONQ is how it facilitates conscious breathing.

When you use this product, you are bringing yourself into the present moment, focusing on the breath, and gaining the immense benefits of using aromatherapy and essential oils.

This is a great augmentation to a yoga and meditation practice. Using MONQ before, throughout, and after your practice is incredibly grounding, centering, and empowering. Yoga teachers rave about its effects for students, and students are intrigued about how they can complement their wellness routine using MONQ.

Don't use if you are pregnant or nursing, or have allergies to essential oils or any respiratory illnesses. If you have any questions or concerns, always consult your healthcare professional first.

If you're interested in learning more about these blends, or MONQ in general, please watch our video review, and be sure to check out their website, monq.com. The MONQ website also offers in-depth information on aromatherapy, if you're interested in exploring what it is and the benefits it offers.





This article and all included information is not intended as medical advice and does not treat or diagnose. Please consult your doctor for any health-related questions or concerns.

This article has been read 6K+ times. Feelin' the love!