Product Review – Miado Athletic Tidal Yoga Pants
When it comes to product reviews, we don't mess around. All of the items we review are put through the ringer of everyday use. You can trust that our reviews are non-biased and completely honest. Full-disclosure, we don't publish negative reviews. If a product doesn't live up to our standards we won't promote it. Everyone has their opinion, this is ours – Let's get started.


As I write this, I am gazing longingly towards my laundry hamper, where my new pair of beloved Tidal leggings by Miado Athletic have finally been retired after days and days of continued wear. When it comes to fabrics, patterns, and overall style, I am very picky about my leggings. These will be missed while they are washed.

I have high standards, and you should too! It's your money and your choice where and how to spend it. When I got the Miado Athletic package in the mail I knew right away I had something unique on my hands. This brand promises a fresh twist on a classic product: yoga leggings. The designs are adorable, the products are high quality, and the result? A very happy relationship between your bod and these luscious leggings!

Here's why I'm giving these a YouAligned two thumbs up:

1. Fabric: All my yoga ladies will agree with me that in the yoga world, fabric is everything. If the fabric doesn't have a lot of elasticity, if it stretches out easily, or if it isn't high quality, it ain't worth our time, our money, or our endorsement by wearing it! We've all had the disappointing moment when we realize the leggings we bought aren't as comfy as they seemed in the dressing room. Or the fabric we mistook for stretchy just plain stretches out. Sad day!

Given the fact that I have been wearing these for 4 days and even took a Buti Yoga class in them, I am pretty confident that this won't ever happen with these leggings. Made out of a polyamide and spandex blend, these are truly one of the most durable and comfortable leggings I own. One added bonus is that these are a bit thicker and more supportive than your typical leggings. The Miado Athletic site says it best, "Suplex has anti-gravity properties: Feel your butt lifted into orbit!"
2. Style: Whether you're rockin' these Tidal leggings to your next Vinyasa flow, or rollin' out to the hottest dance club (or watching your favorite TV show on the couch), these leggings will soon become your go-to pair. Their wild color and adorable design is bold, unique, and versatile. I've paired them with t-shirts, yoga tops, high heels and boots. They can do it all, and play the part, whichever part you need them for! Beware: these draw attention wherever you go. I haven't worn them yet without at least a few compliments and of course the classic question, "OMG where can I get these?!"

Important to note: these are a bit high-waisted, at least on me (I wear a size XS). These leggings can be worn either high-waisted, or have enough room to fold over if you prefer the low-rise look.

3. Functionality: I've put these leggings through the ringer: hot yoga, hip-hop dance classes, Buti Yoga and daily wear (see my above confession to wearing these for days on end). No stretch, no wear and tear, no way of knowing if I'd slipped these on for the first or 40th time! They are as bendable and flexible as you need them to be. They move with you—my favorite part is that you never have to adjust them throughout your practice: they stay put! If you look closely at the pattern, you can see how well they are made, which gives me faith that my favorite pair of yoga pants will stay with me for a very long time. ☺

4. Value: When it comes to yoga pants, you need to be careful. You don't always get what you pay for because we've all seen those designer pants that um…don't leave much to the imagination when you're in a wide leg forward fold. Miado Athletic leggings are sure to keep your lady parts private. Their high quality fabric and design is apparent, and their style + functionality is well worth the money. At just $68, the Miado Athletic Tidal leggings are much more affordable than the competition, and in this yogi's humble opinion, are a much better bang for your buck.
Whether it's hot yoga, an impromptu dance class, your loungewear, or a night on the town, these leggings have you covered! Get ready to feel good about what you're wearing, and get ready to look even better! These leggings are what you've been waiting for and dreaming of. I'm in love!
These are definitely YouAligned!! You can shop them at miadoathletic.com
The Verdict – Damn!
Cost: $68
Fabric: 10++
Style: 10++
Functionality: 10++
Value: 10+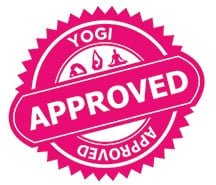 This article has been read 1K+ times. Feelin' the love!