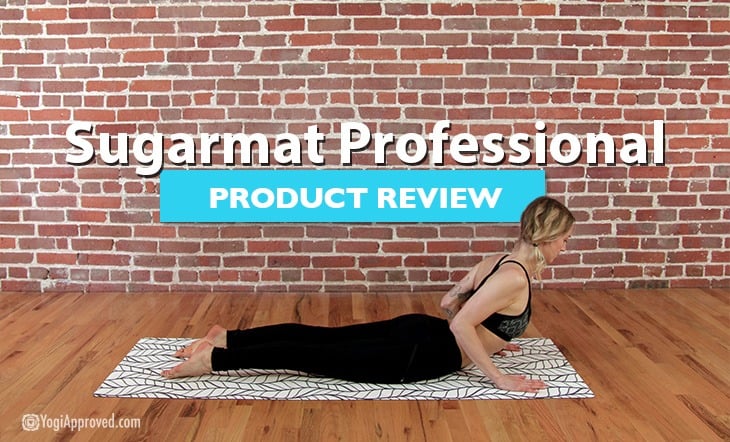 Product Review: The Sugarmat Professional Yoga Mat
When it comes to product reviews, we don't mess around. All of the items we review are put through the ringer of everyday use. You can trust that our reviews are non-biased and completely honest. Full disclosure: we don't publish negative reviews. If a product doesn't live up to our standards, we simply won't promote it. Everyone has their own opinion – this is ours. Let's get started.

A great yoga mat can provide you with support, stability and cushioning where you need it most, while a poor-quality mat can be uncomfortable, lack traction and keep you from experiencing your practice to its fullest potential. A great yoga mat can make a substantial difference in your practice, but finding the right mat for you can be challenging. Your yoga mat is a representation of yourself, so don't be cheap, flimsy and full of toxic chemicals. Instead, be economical, durable and eco-friendly.

New to the yoga mat marketplace is Sugarmat, a Montreal-based yoga mat company that brings you beautifully-stylized yoga mats. We have tested out their Professional Mat in the striking and elegant Leaf print, and we are excited to share with you why we love this mat.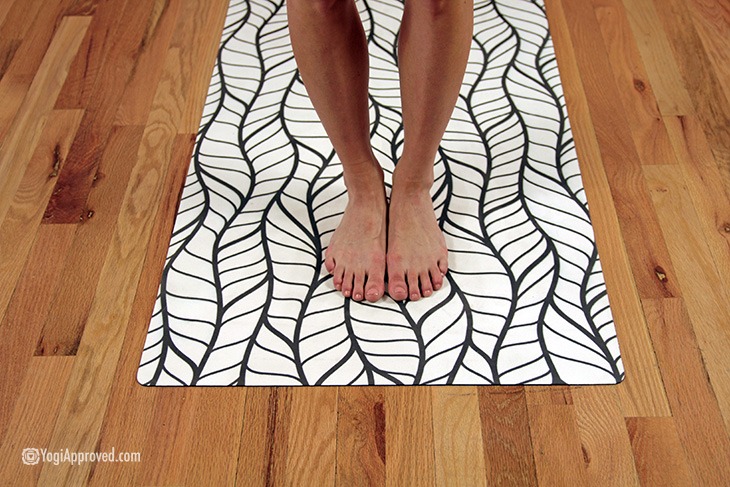 Construction
From top to bottom, Sugarmat's Professional Mat screams quality. It is designed with eco-consciousness and sustainability in mind from it's natural tree rubber bottom layer to the suede top. The biodegradable and recyclable natural tree rubber bottom layer is slip resistant and provides a sturdy and grounding surface for your practice. The ultra-absorbent suede top surface is designed to give you great grip when activated with water or sweat. The mat is hypoallergenic and can be tossed in the washing machine, leaving it clean and pristine for your next practice.

Despite being a substantial mat, it weighs in at just under 4 pounds and can be rolled tightly to fit into compact spaces. The mat comes with a sturdy and adjustable carrying sling that doubles as a yoga strap, making this an ideal mat for travel to and from the yoga studio in comfort.


Experience and Use
From the moment you step onto the Sugarmat Professional Mat, you know that this is a quality yoga mat. The suede top layer is velvety soft and feels luxurious to the touch. All the magic begins after a spritz of water where you place your hands and feet. The water pills on the surface of your mat, just like drops of water on a feather. The spray of water transforms the satiny soft mat into a ultra-grippy powerhouse with excellent traction that gets grippier the more you sweat. You won't slip, skid or slide on this mat.

This mat is like having a traditional yoga mat and yoga towel all in one lightweight package. Even during intense workouts, including hot yoga, the mat will absorb sweat and moisture which in turn helps to increase traction, so you can confidently keep your footing. Best of all, while you can clean your mat by hand with a mat cleaner, you can also pop it directly into your washing machine, simply lay it out flat to dry, and voila! Your mat is clean, sanitized and ready for your practice.

We repeat: you can machine wash this mat! Can we get a hallelujah?!

With a spray of water to activate the suede's grippiness, the matt is 3 mm mat is thick and substantial enough to provide support and grounding whether you are practicing on carpeting, hardwood or tile floors.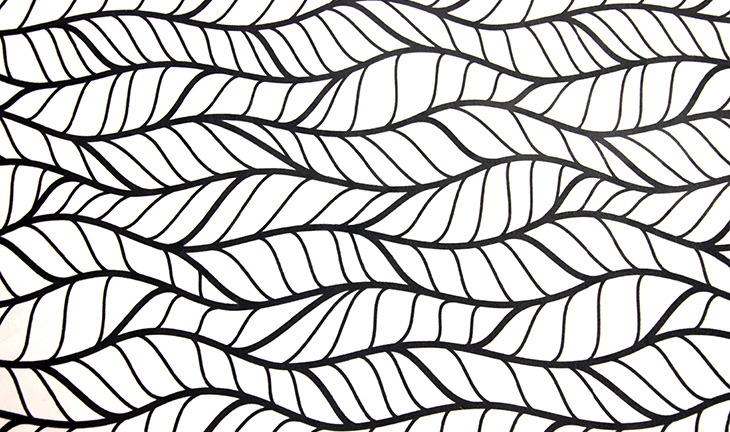 Style
While style may not be the most important factor in a yoga mat, it is the aesthetic design of a mat that provides you with inspiration and motivation to return to your mat day after day. One glance at the Leaf print or the dozens of other colors and patterns available in Sugarmat's Professional Mat, and you know that these mats have oodles of style. The Leaf print is aesthetically classy and unique with its eye-catching design reminiscent of beautifully interwoven leaves. The white background is rich and vibrant, while the leaf design stands out vividly in the forefront.

Thankfully, this artistic design will remain pristine for years to come due to the advanced eco-friendly printing process that uses high-heat sublimation and water-based inks. And, if you don't see a pattern or color palette that meets your needs right now, don't worry! Sugarmat introduces new and striking designs on a regular basis, so check back often to find the mat of your dreams.


Value
This high-quality, lightweight yoga mat has a striking design and superior craftsmanship. This mat is unique, beautiful, and a joy to practice on. At just $69, this is a great value! The mat also comes with a free sling for portability that doubles as a yoga strap, adding even more value to your purchase.

YouAligned™ aims to help you find high-quality, unique and inspiring pieces that complement your yoga practice. Although Sugarmat is new to the marketplace, we love the fresh and inspiring designs that they bring to the yoga community, and we are excited to learn what they have in store for us next. Because of their affordable cost, high-quality craftsmanship and striking designs, the Sugarmat Professional Mat is 100% YouAligned™.

You can get your own Sugarmat Professional Mat here.

This article has been read 10K+ times. Bada bing!