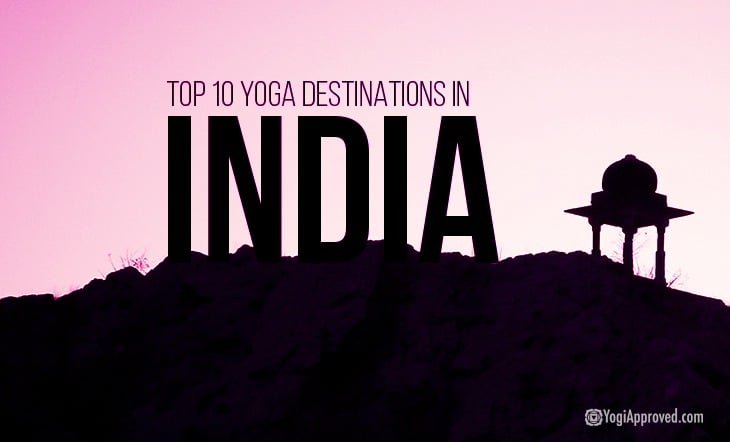 Top 10 Yoga Destinations in India
For many yogis, visiting India is a dream. To be able to completely immerse yourself in the history and tradition that lives in India would change anyone's perspective on life. For the yogi, studying and practicing in the birthplace of yoga is an opportunity of a lifetime. The enchanting ambiance, culture, energy and magic make India one of the best yoga destinations in the world.

If you know you want to make a trip to India but not sure where to pinpoint your destination, below is a breakdown of the top locations for yogis to practice and study.

The enchanting ambiance, culture, energy and magic make India one of the best yoga destinations in the world.
The top 10 destinations in India for the yogi to visit:
1. Rishikesh

As the "Yoga Capital of the World," the city in Uttarakhand is naturally a first option for yoga lovers. Cuddled in the surrealistic Himalayan ranges, Rishikesh resounds in natural beauty near the flowing river Ganga, making it like a jewel in this holiest Himalayan crown. Tap into your soul and explore many different yoga schools and ashrams.

Rishikesh is home to many gurus, sages and saints, giving you the opportunity to interact and learn from them. The environment in Rishikesh is a perfect place to learn yoga, meditate, practice spiritual activities and find adventure.

2. Goa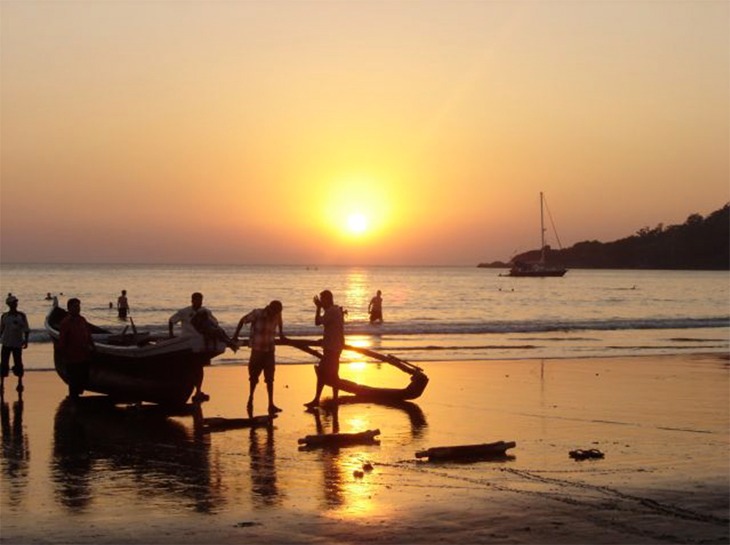 Goa is a popular beach city, tourist hub, and yoga destination. Along with yoga, you will find the ancient science of South Indian herbal medication and healing, known as Ayurveda. Goa has plenty of retreats and schools focused on Ayurvedic practices.

Interested in learning more about Ayurveda? Read Everything You Need to Know About Ayurveda

When monsoon season subsides, teachers and practitioners from all over the world open their institutes and schools to those in Goa seeking health and spiritual enlightenment.

3. Kerala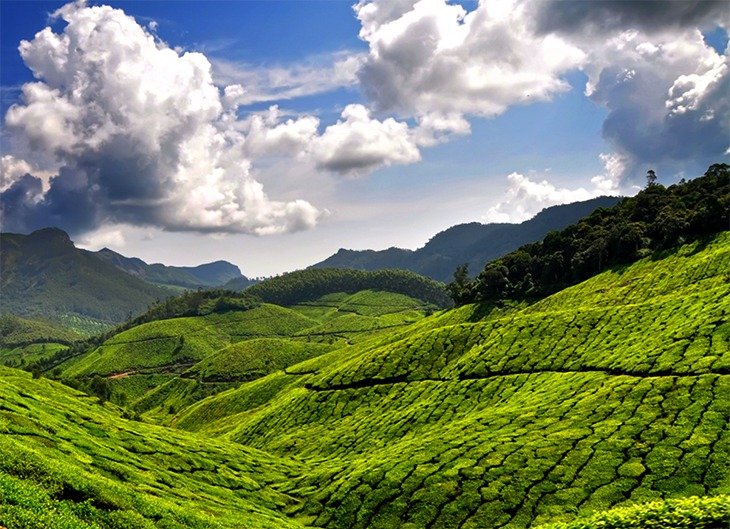 Kerala is a land of gods, yoga and Ayurveda in South India. Kerala offers many varieties of landscapes from beautiful beaches, forest lands, backwaters and hills. The state has rich soil where herbs and spices are grown in plenty. Kerala is also home to many Hindu temples that hold Temple Festivals with unique traditions worth making the trip to witness.

If you explore, you will find a tantric form of yoga that combines Hatha yoga and an ancient form of martial art known as kalaripayattu. Kalari also known as "warrior yoga" and was done to enhance physical and spiritual powers of traditional warriors.

4. Dharamshala

Dharamshala is located amidst the mountains towards North India and was the place of refuge for Tibetan spiritual leader, the Dalai Lama. Thousands flock here every year to visit the life changing-meditation centers like the Tushita Meditation Centre to study Buddhism and Tibeten tradition. You can also find other spiritual centers of Buddhism that offer many budgeted options for learning.

Dharamshala is one of the cheapest and most fantastic options for anyone who would like to spend their time in nature and immerse in meditation and yoga. You can also partake in tourist activities and visit nearby towns like Bhagsu, trek waterfalls and take cooking courses.

5. Gokarna

Gokarna is a very spiritual temple town located towards the western coast of Uttar Kannada and has many beautiful beaches. Gokarna is home to fantastic yoga schools, meditation centers, ashrams and retreats.

The city's charm attracts tourists in large numbers to experience it's fun and enchanting energy. The sandy beaches and palm trees provide a beautiful setting to rest and restore.


6. Mysore

Mysore is in South India and is in many ways considered to be the birthplace of 20th century yoga. Mysore was home to Sri Krishnamacharya and his students Pattabhi Jois and BKS Iyengar who helped spread the knowledge of yoga to the Western world. Mysore is also known as the Ashtanga yoga capital, and thousands of people visit every year to study Ashtanga yoga.

Mysore has many beautiful temples and palaces, including the popular Mysore palace. Chamundi Hill provides a beautiful view of the city and is also considered an appropriate place to reflect. You will find Mysore to be a city where the people of different nationalities quickly succumb to the Indian way of life.

7. Pune

Pune is located near Maharashtra's capital city of Mumbai and is a central hub of learning many different styles of yoga. Pune is unique because it is home to BKS Iyengar and Osho, two extremely well known figures in the yoga community.

Yogis who practice Iyengar yoga consider it a pilgrimage to travel to Pune to practice Iyengar yoga and study at the Ramamani Iyengar Memorial Yoga Institute (RIMYI). Many yoga students also flock to the Osho International Meditation Resort to study and practice the teachings of Osho.

8. Auroville

Auroville is located in South India in Puducherry, drawing spiritual seekers from across the world. Auroville is home to Integral yoga and Sri Aurobindo's teachings, which invite the yogi to view the world with a deeper, more spiritual vision.

A popular destination for spiritual seekers is Matrimandir, a magnificent structure symbolizing the birth of a new consciousness. It is less of a tourist destination and more a place of silence and spiritual discovery.

9. Varanasi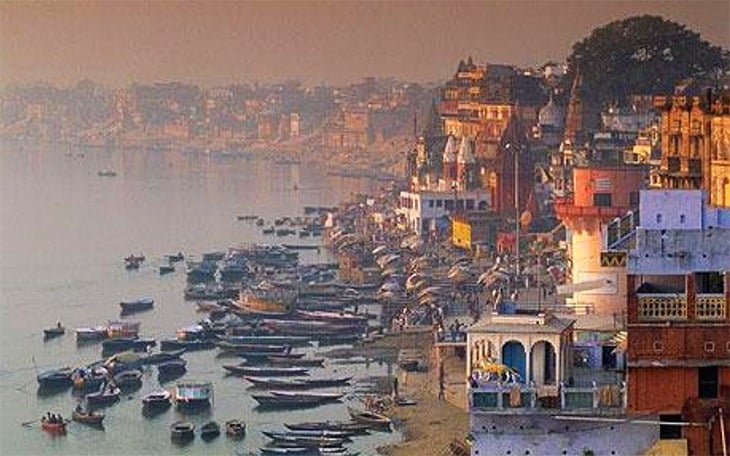 Varanasi is 3,000 years old and is deep with tradition and history. Varanasi is a pilgrimage location and a center of Indian spiritualism, philosophy, Ayurveda, yoga, and mysticism. Also known as Kashi or Banaras, it is the holiest city of Hindus and is located near the holy river Ganga.

Varanasi also has many temples and holy sites like Shakti Peethas and Kashi Vishwanath Temple, which is dedicated to Lord Shiva. Yoga has been flourishing in this city for ages, and with its deep history it houses many yoga schools. Here, yoga enthusiasts can surround themselves in tradition, learn yoga and fulfill their spiritual quest.

10. Wayanad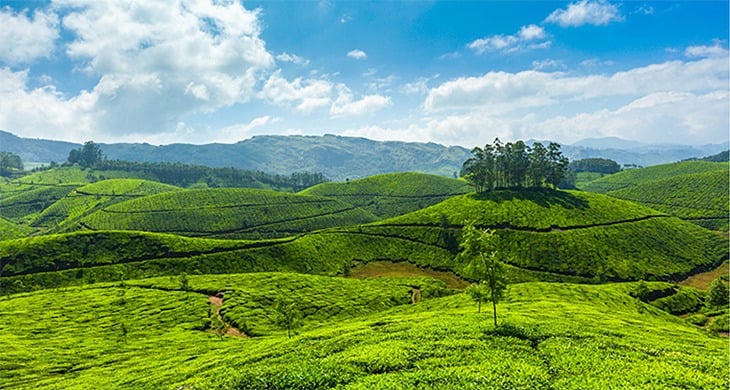 Serenity and natural beauty are enough to make Wayanad a perfect choice for yogis to enhance their yoga practice. Wayanad is one of the most visited hill stations of South India. It is near Bangalore, making it well-connected with many large cities.

Your trip to India will be amazing no matter which destination you choose. The rich history and tradition, especially in yoga, will no doubt change your yoga practice and life. Hopefully this list not only inspires you to plan your trip to India, but gives you a better idea of what experience you want to have and where to find it.

Have you been dreaming of a trip to India to deepen your yoga practice? Do any of these locations sound inspiring? We would love to hear about your thoughts on traveling to India, leave us your feedback in the comments below.

This article has been read 10K+ times. Bada bing!