Confused About Cannabis? We Break Down Marijuana, Hemp, THC and CBD
Cannabis is confusing. From terpenes and trichomes to the Delta-8 rush of 2021 and expanding legalization, it feels impossible to stay in the know when it comes to weed. And with increasing research being done, there will only be more info to learn as time goes on.
Despite how overwhelming it can seem, learning about cannabis doesn't have to be a bummer. In fact, it can even be fun and empowering, especially for the canna-curious or those recently out of the cannabis closet.


A Simple Guide to Cannabis
We've broken down a few of the main cannabis buzzwords to make learning and understanding easier for you. If you're curious about the basics, including the differences between hemp, CBD, THC and marijuana, then read on for our basic guide to cannabis.

Cannabis Family Tree Basics
If cannabis took a DNA test, it'd belong to the Cannabaceae family, also known as the hemp family. Surprisingly, hops, like the ones used to make beer, are also a part of this family tree.
The scientific name for cannabis is actually Cannabis sativa or Cannabis sativa L, of which both hemp and marijuana belong. As far as governing goes, the main difference between the two is the amount of THC they contain.

THC

THC or tetrahydrocannabinol is the one of the many compounds known as cannabinoids found in the cannabis plant. Specifically, this cannabinoid causes psychoactive effects (or feeling high).
Despite THC getting a bad rap over the years for being psychoactive, it has many healing properties. THC can help with appetite stimulation in cancer patients or those suffering with anorexia. It can also play a role in symptom control for PTSD according to a study from 2014.
Even if one is simply using cannabis for recreational purposes or getting high, they are still reaping the health benefits of the plant.
The Lowdown on Cannabis and Your Mental Health


Hemp vs. Marijuana

According to the FDA, a cannabis plant is considered marijuana if it contains more than 0.3 percent THC. By the same set of classifications, hemp is a cannabis plant containing 0.3 percent THC or less.
With hemp containing such a small amount of THC (0.3 percent or less), it doesn't produce intoxicating effects.
Hemp officially became legal to grow as an agricultural product in 2018, due to the Farm Bill. Some of the many reasons to grow hemp include its use as material when making clothing, rope and even houses.

The cannabinoid CBD offers a sober way for people to heal without the high.

Even early drafts of the Declaration of Independence were written on hemp paper! Although hemp's officially off the chopping block when it comes to legalization, both marijuana and THC remain illegal under federal law.
20 Reasons Marijuana Is Better for You Than Alcohol

CBD
CBD is similar to THC as it's also one of the more than 100 cannabinoids found in cannabis. Hemp and marijuana both contain CBD and THC.

However, hemp is higher in CBD and marijuana is higher in THC.

Compared to its psychoactive sibling THC, the cannabinoid CBD offers a sober way for people to heal without the high. And healing is something CBD does well.
CBD has been linked to aid in pain, certain mental disorders like anxiety, and even addiction.
Understanding CBD: The Uses, Health Benefits, and Common Misconceptions Explained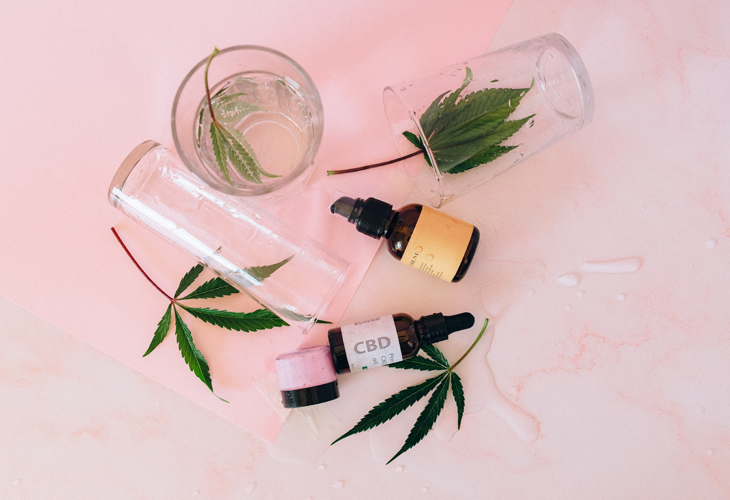 A Guide to Cannabis: Begin Your Healing Journey
Knowing the basics between hemp, marijuana and CBD offers you a solid base on your journey of cannabis exploration. Yet, there's so much more to learn about this plant medicine.
Current research is barely scraping the surface of what's to come. However, as study restrictions loosen up, we'll soon be able to better understand this versatile offspring of the Cannabaceae family.
Until then, happy healing.
All included information is not intended to treat or diagnose. The views expressed are those of the author and should be attributed solely to the author. For medical questions, please consult your healthcare provider.
This article has been read 396 times. Share it and spread the love!