Product Review: Yoga Democracy Snake Yoga Leggings (Crops)
When it comes to product reviews, we don't mess around. All of the items we review are put through the ringer of everyday use. You can trust that our reviews are non-biased and completely honest. Full disclosure: we don't publish negative reviews. If a product doesn't live up to our standards, we simply won't promote it. Everyone has their own opinion – this is ours. Let's get started.


Yoga Democracy is a yoga clothing company that bases its philosophies on Ahimsa – the concept of doing no harm. Yoga Democracy designs sustainably and mindfully-made yoga wear that is sewn in California and Arizona. The brand adheres to strict standards of sustainability in its fabrics and manufacturing process. In fact, each pair of leggings is made with the equivalent of 12 water bottles or half a pound of recycled fishing nets that would have otherwise ended up in landfills and waterways. And, to top it off, Yoga Democracy donates 10% of profits to environmental causes worldwide. Now that's a company with an eco-conscience!

Now on to their clothing. Yoga Democracy offers full length leggings as well as crops (longer capris) in a variety of inspiring patterns. We tested out the Snake Yoga Legging Crops and here is what we found:

1. Fabric

The LYCRA® XTRALIFE fabric is silky smooth and once you slip it on, you may feel as if you aren't wearing anything at all. The fabric has high compression and retains its shape practice after practice, and wash after wash. Just like any good pair of workout leggings, the crops are sweat wicking to keep you cool, and are microbial to keep you smelling fresh and funk free, even after a hot and sweaty workout. The crops are made of recycled polyester – comprised of leftover fabrics and other recycled materials – that uses about 50% less energy to produce than standard nylon without a sacrifice to quality or durability. Look good and feel even better about your eco-clothing fashion choice.

2. Style
The brand's Snake Yoga Legging Crops are sssssexy, supportive and keep you feeling sleek from your yoga mat to a night out on the town. The print is almost hypnotic and the more you stare at it, the more enchanted you feel. The crops are dyed in-house using a non-toxic dye and an environmentally-friendly dyeing process that uses low energy and is produced without water or harmful emissions. The flat-lock seams are discreetly hidden within the inner legs, creating a smooth and seamless profile from ankle to hip.

3. Uniquenesssss
The same silky and sssssexy style that makes Yoga Democracy's crops stand out is what makes their design unique. The eye-catching snake pattern is a mesmerizing optical illusion, and the design brings a whole new level of grace and natural harmony to your mat. Also, while this may not be the case for everyone, as a shortie at 5'2", I was so happy that these crops ended at my ankle and are a full-length style for my shorter stature. For most yoga leggings, I have to tuck or scrunch the material at the ankles, but with these, the fabric sits comfortably at my ankles. Because I am short and the material is intended to sit on my calf instead of my ankle, there is a little extra fabric in this area, but this is a small concession for a yoga legging that's the perfect length for my tiny frame.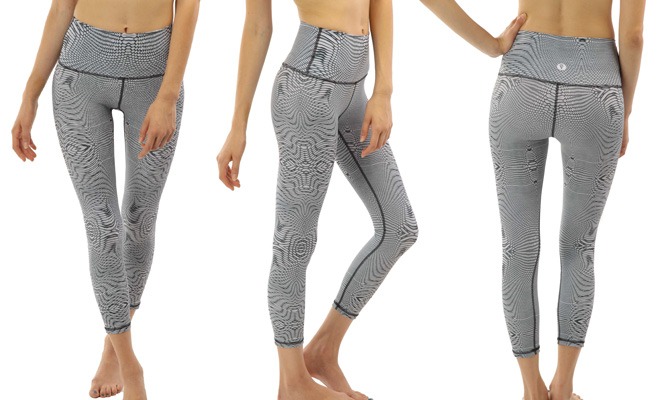 4. Functionality
Yoga Democracy's crops are elastic-free and have a high waistband that stays in place and gently hugs your midsection (without creating a muffin-top effect). You can choose to wear your waistband high for more coverage or you can roll it down for comfort. It's up to you! The polyester crops are smooth and silky to the touch and the fabric prevents those annoying fabric pills that appear even in certain high-quality activewear.

Sizing tip: The sizing may appear to be confusing at first. The leggings are available in XS-XL, but some styles are listed in numerical form (XS is 4, S is 6, M is 8, etc.). The crops fit true to size, but if you are in between sizes, we recommend sizing up.

5. Value
A good pair of yoga pants is a solid investment for your yoga practice. But, a quality yoga legging doesn't have to break the bank. At just $70, these crops have a great compression fit, loads of style and functionality, and have the added feature of being eco-friendly and kind to mother earth.

YogaDemocracy is offering YouAligned.com readers a special savings of 20% off all items in their online store using the code YOGA20.

Yoga Democracy's Snake Yoga Leggings Crops are one of dozens of fun prints that the company has to offer. If animal prints aren't your thing, don't despair. Check out Yoga Democracy's line and you will probably find your perfect yoga legging that you've been jonesing for. With comfortable fabrics, fun and funky designs and their commitment to sustainability, Yoga Democracy is YouAligned™.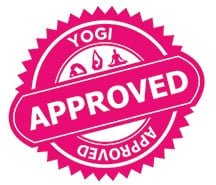 This article has been read 2K+ times. Feelin' the love!