10 Insane Yoga Photos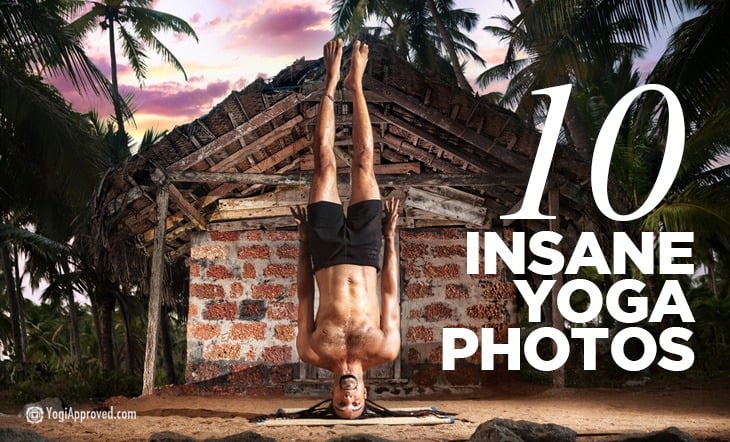 Yoga selfies have become a huge internet sensation, especially on Instagram where you can find hundreds of hashtags for various types of yoga. #yogalove, #yogainspiration, #yogachallenge, and the famous #yogaeverydamnday, are just a small sample from the pool.
Whether you enjoy scrolling for inspiration, motivation or just sheer awe, it is mind-blowing how many incredible photos are out there. You'll find everything from the amateur yogi tracking their progress, to the borderline contortionist, super strength to Natarajasana poised beautifully in front of creative backdrops.
You may have also seen yoga selfies occasionally catching some flack, (do a quick Google search of "yoga selfies" and you'll see what I'm talking about) but regardless of differing opinions, we can all agree they are better than "duck face." We personally can't get enough of these 10 insane yoga photos!
@maxandlizacro at Klyde Warren Park in Dallas, TX

@yoga.and locale unknown but wow!

@manrob32 – Taking a break in the OR after a day of procedures in Tecate, Mexico with @connectmedinternational. ConnectMed is a non-profit organization providing reconstructive surgeries to children and adults around the world who suffer from deformities and disfiguring injuries.

@4daocean – David Larrazabal

@alisonsadventures' mother getting a heart opener while her daughter meditates below. ""Alison you need to take time every day for some meditation"…well mom…here is proof;-)"

@meshyoga – Michelle Lou Lan

@yoga_girl – Rachel Brathen

Martina Cufar – Mont Blanc in the French Alps

@laurasykora – Laura Sykora and her mini me

@dylanwerneryoga – Dylan Werner
The moral of the story? People are amazing! Inspiration abounds in this magical world of yoga, so dig in and see what YOU are capable of! Have some more insane yoga photos to share? Please post them on your Instagram and tag us @yogiapproved and #yogiapproved.
Namaste and happy selfie!! ☺
This article has been read 10K+ times. Bada bing!