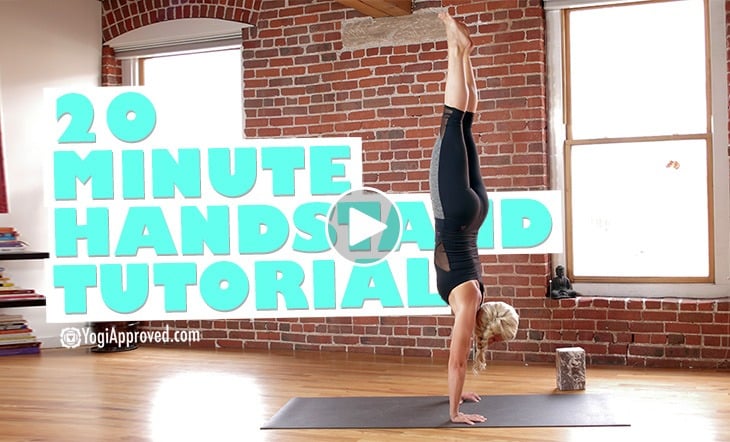 20-Minute Handstand Tutorial (Free Class)
Learning how to do handstands is super fun, but also really challenging, and for many of us, scary! Yet what most of us don't realize when we begin a handstand practice is that it requires a lot of physical strength, as well as body awareness.
Body awareness is a key first step in achieving a handstand. Often times, we don't realize that we're arching our low back (something often referred to as "banana backing" or "duck butting").
But when this happens, the core disengages, and the pressure dumps into the low back. This is both unsafe and also improper form that will make you feel wobbly and unstable.
Take your time and watch this video as often as you need to feel comfortable, strong, and confident in your handstand.
The way to eliminate this issue is through body awareness, as well as abdominal strength and proper engagement. This is why we'll start this tutorial with core and shoulder exercises, giving you the strength and awareness you need to progress.
We will then move into warm-ups and beginner handstand variations to get you comfortable upside down. This is an important ingredient in moving past your fear! Practice these variations as long as you need to feel safe, comfortable, and confident.
Finally, when you're ready, we will move away from the wall and start practicing in the middle of the room!


Learn How to Handstand With This Free Online Yoga Class!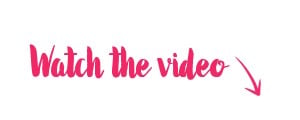 Never miss a FREE class. SUBSCRIBE HERE

Watch this 20-minute handstand tutorial, led by YA Classes teacher Michelle – who looooves teaching handstands. She's excited to embark on your handstand journey together. Meet her on your mat and let's get upside down!!
Just remember to take your time and watch this video as often as you need to feel comfortable, strong, and confident in your handstand. Have fun, take it slow, and be safe. Enjoy!! 🙂
Michelle is wearing an outfit from Affitnity


Tank Top
Affitnity Mesh Yoga Top ($68)
The Supplex Lycra material means this top won't ride up or bunch while you're working out. The breathable mesh allows you to show off a bit of skin and the built-in sports bra gives you the support you need through any workout.
Shop this tank
Leggings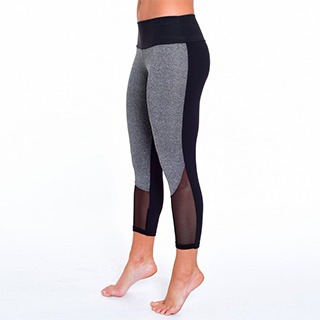 Affitnity Workout Mesh Heather Leggings ($64)
These formfitting leggings combine three different fabrics for a bold graphic look - ultra soft, thin heather, sheer mesh, and of course, our signature no-wrinkle, non-shrinking Supplex Lycra.
Shop these leggings
Take the Learning to Handstand Online Yoga Program on YA Classes
This online yoga program contains all the foundational poses, drills, and techniques you need to learn how to handstand! Practice with us today on YA Classes.
Watch the preview video here!

This article has been read 30K+ times. Bada bing!