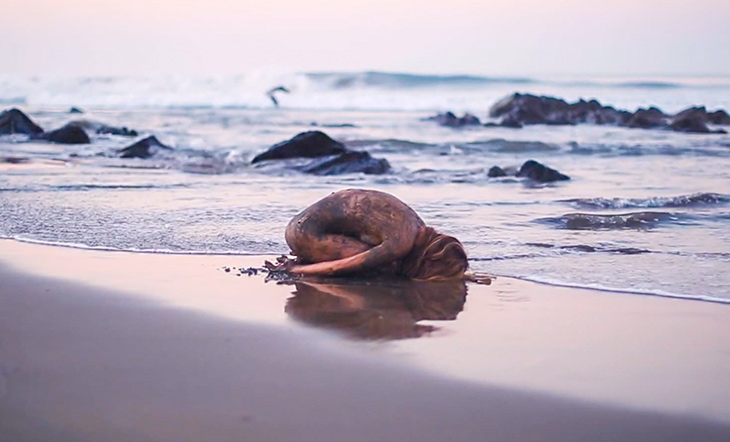 This Must-See Beautiful Beach Yoga Flow Celebrates the Connection of Yoga and Nature (Video)
In your last yoga class, you may have practiced some poses that reminded you of nature. Mountain Pose, Tree Pose, Eagle Pose … the list goes on. These variables in nature are always changing, moving and growing, so how does that relate back to our practice?
In this stunning motivational yoga video shot in Mexico by YA Classes teacher Jess Rose uses her yoga practice to draw parallels between yoga, life, and water.


Celebrate Nature With This Beach Yoga Flow and Motivational Yoga Video
Never miss a FREE class. SUBSCRIBE HERE
Jess expresses that all have similar qualities: they shift over time, experiencing valleys of stagnation, peaks of growth, and changes in direction.
Embryo Pose (the name of this yoga video) is a restorative yoga pose similar to Child's Pose, where you sit folded over your thighs, forehead to your mat with your arms extended behind you, or on your side (typically as your transition out of Savasana).
Essentially, yoga helps us find contentment while sparking our interest for what else could be available to us.
Yoga prepares the yogi for the mystery of whatever comes next in the cycle of life. We're taken through breathtaking movement along Mexico's dreamy backdrop, panning along swaying palms, cascading coastlines, and tranquil sunsets.
Jess highlights the tools that yoga gives us, enhancing the human experience by allowing us to dig into the mystery of life, a phenomenon that's delicate to grasp. It serves as a roadmap to help us navigate through the mud where the lotus grows and ultimately appreciate this murky landscape as a beautiful part of living.
The human body is incredible! This Is Your Skeleton Doing Yoga (video)
Yoga allows us to see all the colors on the emotional spectrum – the vividness of happiness, the depths of sadness and the appreciation of stillness.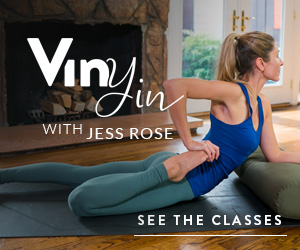 This Motivational Yoga Video Reminds Us That Our Practice Is a Powerful Symbol of Life
We're reminded, through the Embryo Pose – and all the yoga poses we practice – of our constant expansion in the breadth of the universe and inspired us to pause, travel inwards and find peace exactly where we are.
In your next practice, find playfulness in exploring how each pose connects with you. Ask yourself, what lessons are they teaching you? What possibilities are you nurturing? Where can you find ease, patience or contentment?


Practice With Jess Rose on YA Classes!
Did you know Jess Rose is a YA Classes by YouAligned teacher? Take her VinYin online yoga program.
Yoga Program
With Jess Rose
All Levels
This article has been read 10K+ times. Bada bing!
Beautiful Beach Yoga Sequence (Video)
Here is one of our favorite yogis, Meghan Currie, in might what be the most beautiful impromptu beach yoga sequence we have ever seen. Perfect to get you motivated this Labor Day weekend. Enjoy!
Read »

Melody Beuzelin
Writer and editor for YouAligned, Melody Beuzelin is also a 300-hour RYT and certified personal trainer. When she's not diving into YouAligned articles, she's determined to become a citizen of the world and disrupt the concept of "business as usual."
You may also enjoy

Yoga empowered a shy girl to step into her full potential. This video is her story and love letter to how the practice altered her. Prepare to be inspired!

Nichol Chase