This Detergent Claims to Take the Smell Out of Your Yoga Clothes – Does it Work?
When it comes to product reviews, we don't mess around. All of the items we review are put through the ringer of everyday use. You can trust that our reviews are non-biased and completely honest. Full disclosure: we don't publish negative reviews. If a product doesn't live up to our standards, we simply won't promote it. Everyone has their own opinion – this is ours. Let's get started.

As yogis and athletes, we're used to sweating. We love a good sweat! But if you talk to any one of us, we know the struggle of sweaty activewear. How many times has your favorite top or bottom been ruined by the lasting stench of sweat that no amount of washes can get out?

OdorKlenz is a sports detergent that removes sweat and body odor. Big claims? We know! We admit that we were skeptical at first, coming from years of not really finding anything that really takes the odor out . . .

So – we put OdorKlenz to the test. We took it home and found the smelliest yoga and gym clothes we could get our hands on (don't worry – they were ours) and washed them with the OdorKlenz Sport Laundry Additive.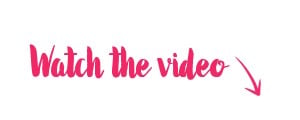 Here's What Happened
It actually worked. We tested it on a very old and worn exercise outfit, and also damp hot yoga clothes that had been sitting in a bag for three days (yuck!). They went into the washing machine with that faint yet distinct smell of old B.O. and came out smelling like new.

We were shocked . . . and also excited! Since OdorKlenz actually worked, we wanted to know how. So we did some research.


Here's How OdorKlenz Works
Normal detergent uses fragrances and other ingredients (often times not-so-good-for-you chemicals) to mask the odors you think you're washing out.

Instead, OdorKlenz contains ingredients that neutralize and actually remove the odor at the source. Yet OdorKlenz Sport Laundry Additive (which is not meant to replace your detergent) is fragrance free and non-toxic.

How is it so effective? The ingredients! This sports detergent contains safe, non-toxic, natural ingredients (our favorite feature of this product). Magnesium oxide, zinc oxide, and titanium dioxide with a water base are what make up this detergent.

The result is that it's gentle enough to use on your yoga leggings and DRI-FIT clothing but effective enough to get the nastiest odors out.


Other Details You Need to Know
Safe for use on most fabrics – just avoid dry-clean only, silk, leather, satin or suede. While it's meant to be used in combination with your regular detergent, do not combine it with bleach, vinegar, or other additives.

For best results, use with warm water, add an extra rinse at the end of the cycle, and use a cycle with more agitation. For small loads, add ¼ cup of the OdorKlenz additive to your detergent of choice. For bigger loads, use ½ cup additive with your detergent.


OdorKlenz Sport Powder
We also got to try out the Sport Powder, which is an odor eliminating powder that you can sprinkle directly into your shoes, gym bag, or any other fitness items you can't easily wash in the washing machine.

It's definitely worth including in this review, since the powder is also effective and super convenient. You can choose the family size or single season (what we featured in the video).


Get the Funk Out and Long Live Your Activewear
From the natural ingredients to how well these products work, the OdorKlenz Sport Laundry Additive is 100% YouAligned!





To learn more about the Sports Laundry Additive, you can click here or visit their website, odorklenz.com.

This article has been read 2K+ times. Feelin' the love!

YouAligned
YouAligned is an online yoga, health and wellness publication for your life on and off the mat. We are here to help you live happier, healthier, more fulfilled lives. Yoga is our passion. Your healthy lifestyle is our obsession!
You may also enjoy

Almost all household cleaning products have an all natural, organic, counterpart. Here is a fantastic infographic showing you some healthier options to those dangerous bottles that live under your sink.

Ashton August