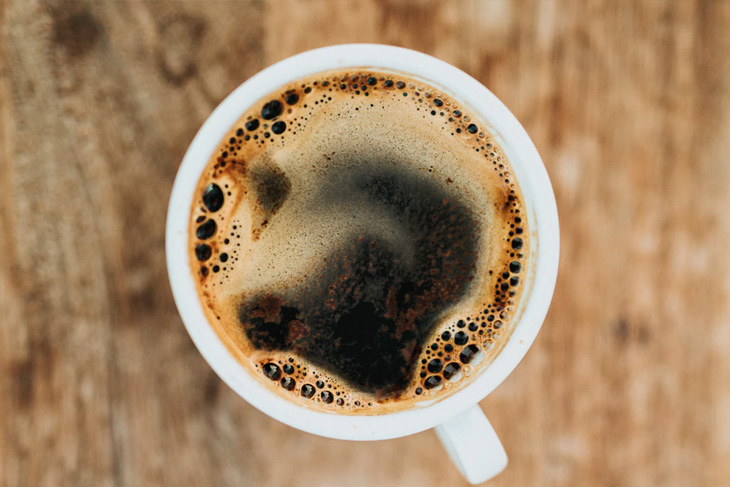 You Won't Believe the Secret Ingredient in This Brain-Boosting Coffee Alternative Recipe
While coffee alternatives are on the rise, odds are you start your day with a cup of joe. According to the National Coffee Association, 64 percent of Americans drink at least one cup of coffee a day!
More and more people are looking for a healthy caffeine alternative, because drinking this much coffee can create a caffeine addiction and has a negative effect on cortisol levels, stressing the adrenal glands. Needless to say, it's a good idea to find some healthy caffeine alternatives.
Many people say that they love the routine of drinking a cozy, hot beverage in the morning. But why not try a new, delicious drink in the morning without the negative consequences of coffee? And with its own load of health-advancing properties too!
Swap out your morning coffee with medicinal mushrooms!
I know what you're thinking: That sounds gross! But hang with me, there's a delicious mushroom drink recipe coming up!


Healthy Caffeine Alternatives: The Power of Medicinal Mushrooms
Medicinal mushrooms have amazing benefits for your body. They strengthen your immune system, reduce inflammation in the body, and so much more.
The blend of mushroom powder used in the recipe below includes seven amazing medicinal mushrooms.
These are the seven that it includes and some of their benefits:
Your Revamped, Healthier Morning Cup: Here Is Your Spicy Medicinal Mushrooms Cacao Recipe:
Here is the recipe for your future new favorite drink (and healthy caffeine alternative!), chock full of nutrients thanks to medicinal mushrooms.

Ingredients:

*Cacao powder has a very small amount of caffeine. Therefore, if you're wanting to go completely caffeine-free then you can omit this.
**Beef gelatin powder is optional. I've found that it's a great source of protein and makes your hair softer and nails stronger. If you're a vegetarian or vegan, you can omit this too.

Preparation
Bring six ounces of hot water to a boil and put all of the dry ingredients into a mug.
Pour hot water into the mug with the dry ingredients. Pour two tablespoons of almond milk in, stir, and enjoy!


Savor Your New Healthy Coffee Alternative With the Nutritional Benefits of Medicinal Mushrooms
So many of us drink coffee in the first place to give us energy, focus, and to reduce stress. Medicinal mushrooms help you with all of that and so much more!
They're basically like a non-addictive super-vitamin pill. On top of that, studies have shown that Chaga mushrooms may even stop the growth of cancer cells in the body!
My experience using medicinal mushrooms powder has been incredible. I feel like it lifts my brain fog first thing in the morning and decreases my anxiety. I am loving the mental benefits that I'm experiencing from it and hope that this can be the next best thing for you too!
Give this healthy caffeine alternative recipe a try and see what it does for you.
Looking for more healthy caffeine alternatives? Here's Why Elixirs Are the Best Coffee Replacement (According to A Woman's Health Coach)
This article has been read 10K+ times. Bada bing!