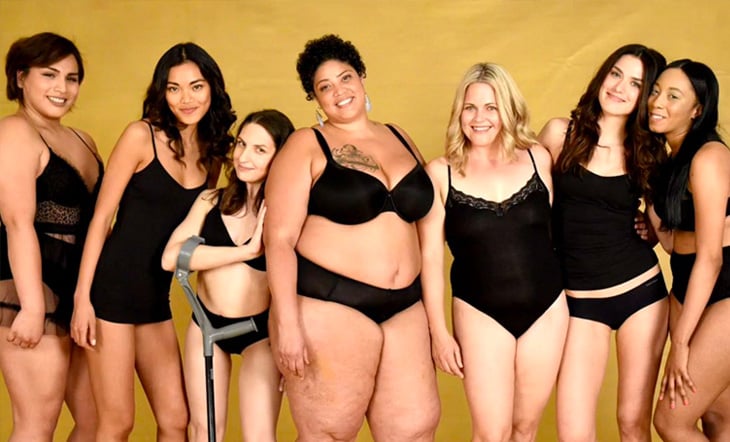 Image: EMBRACE
These 7 Documentaries on Netflix Will Inspire You to Become Your Healthiest Self
Let's face it, a Netflix binge sesh is a guilty pleasure we all indulge in now and again.
No one would fault you for a good old binge session of Friends. But if it's possible to put your binge time toward something healthy, why not?
A no-brainer way to turn your time on the couch into something good is to binge your way through this list of food and health documentaries on Netflix.
Whether you're looking to bulk up your knowledge about food, veganism, fitness, or health in general, there's a wealth of info at your fingertips and on your screen.


Binge Out on These 7 Food + Health Documentaries on Netflix:
Here's a few top flicks to set your sights on and check out during your next binge. It may just be one of the few ways sitting on the couch and vegging out is ever good for us!

1. The Truth About Alcohol
British ER doctor Javid Abdelmoneim was determined to find out the truth about alcohol after the UK introduced new recommended drinking limits.
While the documentary is playful and fun, it is also chock full of information. Dr. Abdelmoneim questions what caused the UK's decision to change their drinking guidelines. And in his search for the answer, he also looks at the health risks (and even potential benefits) of drinking.
For anyone who's ever enjoyed a glass of one, this one is definitely worth the watch.

2. Icarus
This eye-opening documentary is a wild ride through director Bryan Fogel's journey as an athlete and so much more. The story begins by documenting his exploratory use of performance-enhancing drugs and then competing in a world-famous cycling race. He wanted to prove how easy it is to get away with using these drugs in the world of sports.
But halfway through the documentary, the story takes a strange turn. The Russian scientist that he was consulting with for advice about using the drugs (Dr. Grigory Rodchenkov) exposes the state-sponsored doping of Russian Olympic athletes and the documentary quickly follows the story of this exposure.
It's a super interesting story about athleticism, drugs, and the overall health of our moral and ethical society.


3. Born Strong
Need a little gymspo? This doc is the story of four weightlifters prepping for the Arnold Strongman Classic (an annual competition to crown the strongest man on the planet).
While their goals are super extreme and likely not what most of us are chasing, this behind-the-scenes glimpse into their daily routines, the motivation, and the lengths people will go to change their bodies is universally fascinating and moving.

4. Forks Over Knives
Based upon the findings of the famed China Study, Forks Over Knives examines the link between chronic disease and a plant-based diet. This health documentary follows experts as well as regular people who have transformed their health by eliminating animal products.
Interviewing big names in the plant-based field like T. Colin Campbell and Dr. Caldwell Esselstyn, it uncovers how heart disease and type 2 diabetes, among other diseases, can be turned around by using food as medicine. If you've been curious about veganism or just want to eat more plants, this one's a must.

5. Fed Up
Interviewing food experts like The Omnivore's Dilemma author Michael Pollan and Dr. Mark Hyman, and big names like Bill Clinton and former heads of the FDA, this doc takes an overarching look at everything that's wrong with the food and diet industries and the systematic failures that are to blame.
It examines the advertising ploys and lies the food industry has gotten away with, and shares tactile steps we can all take to take our lives and health back into our own hands.

6. Embrace
It's not about food and it's not about fitness. This title tackles an even deeper issue at the core of many of our health journeys: self-love and body confidence.
Body image activist Taryn Brumfitt interviews real women from around the world (former models, celebs, burn survivors) to tackle the issue of self-acceptance and answer the question she posits in the trailer: "Why do so many women hate their bodies and what can we do about it?"
You might want to snag some tissues for this one. It's an emotionally-laden message that all of us could benefit from hearing.


7. Heal
The basic premise of this health documentary is a simple yet powerful one: that the greatest healer is within us.
Featuring big names in the personal development and self-help fields such as Dr. Deepak Chopra and Marianne Williamson, Heal reminds us of the amazing impact our inner thoughts, beliefs, and emotions truly have over our health.
You'll come away from it empowered and rethinking what you thought you knew about well being.

Bonus: The Sacred Science
Although The Sacred Science is not a documentary on Netflix, you can easily find this one elsewhere on the web.
This health documentary follows eight individuals as they venture into the Amazon jungle in an attempt to look beyond what we all think we know about modern healthcare.
They live among the indigenous people for one month, working hand-in-hand with them to learn their powerful secrets about ancient healing practices that could be the answers to diseases such as Parkinson's, diabetes, depression, and even cancer.
This documentary goes far beyond an attempt to heal the very ill individuals it features. It also examines deeper truths about our connection to health, our emotions, and why so many of us feel so lost in our modern world.


Get Inspired to Become Your Healthiest Self With These Documentaries on Netflix
Ready to get binging? One of the best things about our technologically-connected world is that so much information is right at our fingertips.
So, pop some popcorn (or better yet, grab any of these healthy, guiltless snacks) and get to watching, learning, and expanding your mind!
Done with all these and need some more suggestions for health and wellness documentaries on Netflix? You Definitely Want to Add These 9 Food Documentaries to Your Netflix Watchlist
This article has been read 100K+ times. Wowzers!