We Just Fell In Love With These Core Sliders by Epitomie Fitness – Here's Why
When it comes to product reviews, we don't mess around. All of the items we review are put through the ringer of everyday use. You can trust that our reviews are non-biased and completely honest. Full-disclosure – while we do charge brands for these reviews, we do not publish negative reviews. If a product doesn't live up to our standards, we won't promote it. Everyone has their opinion, this is ours – let's get started.

Core sliders are a pair of discs designed to strengthen the core through a series of exercises where the discs are used beneath the hands or feet. This exercise prop is user-friendly and great for all fitness levels.

What results will you get from using core sliders? Core sliders strengthen all parts of the abdominal region and can also increase the overall challenge and effectiveness of your workout.

They can be used to for full-body conditioning to strengthen and tone, to increase your stability, and of course . . . to strengthen and define your abs.

What are the benefits of using core sliders? Core sliders are an effective way to strengthen your abs that aren't boring, traditional crunches. If you think about a standard crunch, that repetitive motion is only targeting the outer top to bottom portion of the core. Yet the core is cylindrical and requires diverse ranges of motion to target and strengthen all parts of it.

Core sliders are a versatile fitness tool that can be used for a broad range of exercises that target all parts of the core. Arguably the best feature of core sliders? You can use core sliders just about anywhere, making travel and working out on the go super convenient.

For this product review, we are checking out the Slider X Gliding Discs from Epitomie Fitness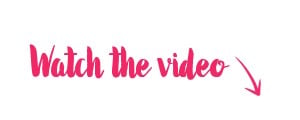 Never miss a FREE class. SUBSCRIBE HERE

Epitomie Fitness is an online fitness product brand that's gained a great reputation for offering the most popular fitness products with distinct, high quality features.

If you're on the market for core sliders, there are a few important qualities to look for. Here are the qualities in the Slider X Gliding Discs that we love:

1. Dual-Sided
The core sliders have one shiny, smooth side and one side with fabric and soft cushioning. The shiny side is smooth and perfect for practicing on carpet.

The fabric side allows you to practice on smooth surfaces like hardwood floors, tile, etc. The fabric side has EVA cushioning – the same in running shoes – for added comfort and support (which feels great on the joints).

2. Contoured Shape
The discs are shaped like hands and feet, unlike traditional core sliders that are circular. The contoured shape of these discs makes the movement seem more aerodynamic. As a result, you'll experience a more fluid range of motion when you use these core sliders.

3. Conveniency
The added bonus of having the dual-sided sliders is the ability to practice virtually anywhere. This is ideal for travel, exercising on-the-go, and the versatility of being able to exercise any time.

These core sliders from Epitomie Fitness are lightweight, small, and portable – perfect for tossing in a suitcase and great for people who travel for work or keep a gym bag in their car.


Our Final Verdict on the Slider X Gliding Discs
These core sliders stand out from the rest for their high quality, contoured shape, and dual-sided features. In addition, these core sliders are affordably priced.

For all these reasons, these core sliders from Epitomie Fitness are 100% YouAligned! If you're interested in learning more, they come in green, red, and black. You can check them out at EpitomieFitness.com.



Epitomie Fitness
Slider X Gliding Discs ($16.97)
Set of double sided power sliding discs for core workouts. Available in 3 colors.
Shop these disks
This article has been read 4K+ times. Feelin' the love!

YouAligned is an online yoga, health and wellness publication for your life on and off the mat. We are here to help you live happier, healthier, more fulfilled lives. Yoga is our passion. Your healthy lifestyle is our obsession!