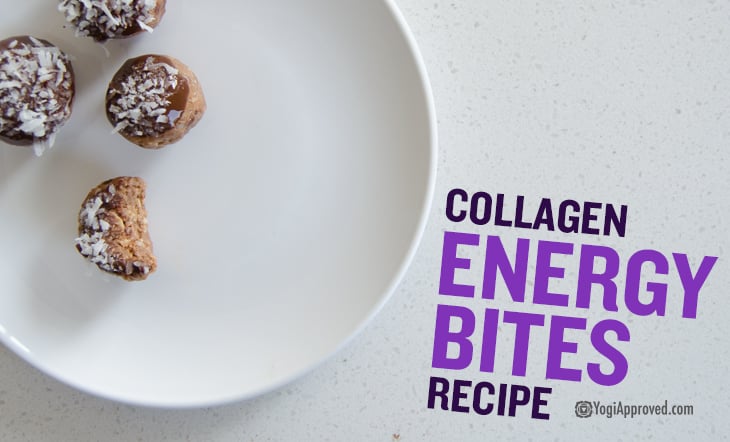 Energizing Chocolate-Covered Collagen Bites For Healthy Hair, Skin, and Nails (Gluten-Free Recipe)
If all the perpetual snackers in the room would please raise a hand . . .
That's me. I'm guilty! I can't resist bite-size, delicious little snacks – especially if there's chocolate involved. So I decided I needed a healthy, chocolate-covered, go-to snack recipe in my life.
Enter these yummy energy boosting power bites that will give you all the satisfaction of snacking with none of the guilt!

Energy-Boosting Ingredients
The trick to get a powerful energy boost from these protein balls is to pack them with protein from each carefully selected ingredient. The blend I go with has oats, peanut butter, almond butter, hemp seeds, cocoa powder, and, to top it all off, collagen protein powder.

Recommended Read for more collagen in your life: 6 Health Benefits of Bone Broth (Hint: Bye Bye Allergies!)

Energy Bites Recipe
Makes: About 12 Protein Balls | Difficulty: Easy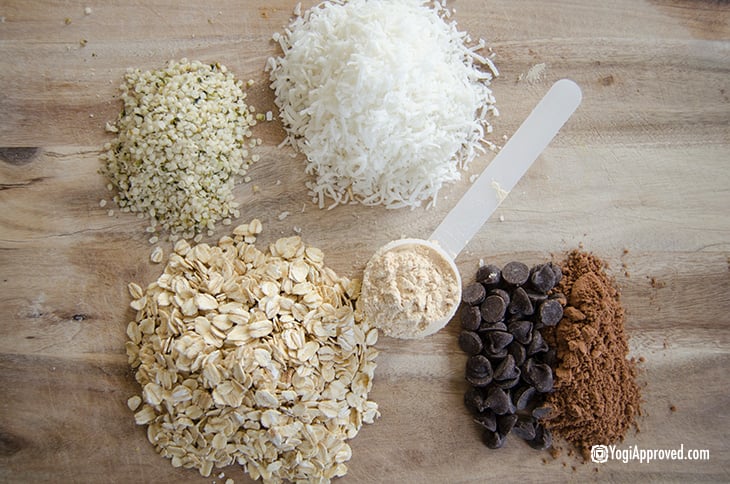 Ingredients
½ cup Almond Butter
½ cup Peanut Butter
½ cup Gluten-Free Oats
½ cup Collagen Protein Powder
½ cup Chocolate Chips
½ cup Shredded Coconut
¼ cup Hemp Seeds
¼ cup Pitted Dates
3 Tbsp Cocoa Powder
2 Tbsp Agave Nectar
1 Tbsp Coconut Oil
2 tsp Vanilla Extract
Preparation
First, soak your dates in water for 10-15 minutes and set aside your chocolate chips, coconut oil, and shredded coconut.




After your dates have soaked, add all ingredients except the chocolate chips, coconut oil, and shredded coconut to a food processor. Blend in your food processor until you get a thick dough-like consistency.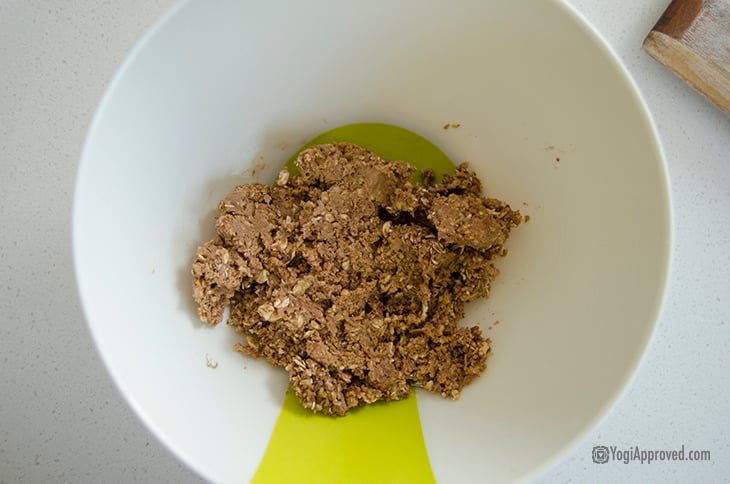 Move your dough mixture from your food processor to a mixing bowl (or just take the blade out of your food processor). Pull off bite-size pieces of dough and roll them in your hands to form balls.




Place the protein balls on a plate, and set in the fridge for 2-3 hours or the freezer for about 1 hour.




After letting them cool and harden a bit, create a double boiler by putting a smaller pot inside a larger pot filled with water. Place your shredded coconut in a small bowl. Once the water is boiling, add your chocolate chips and coconut oil to the smaller pot, and stir until smooth and melted.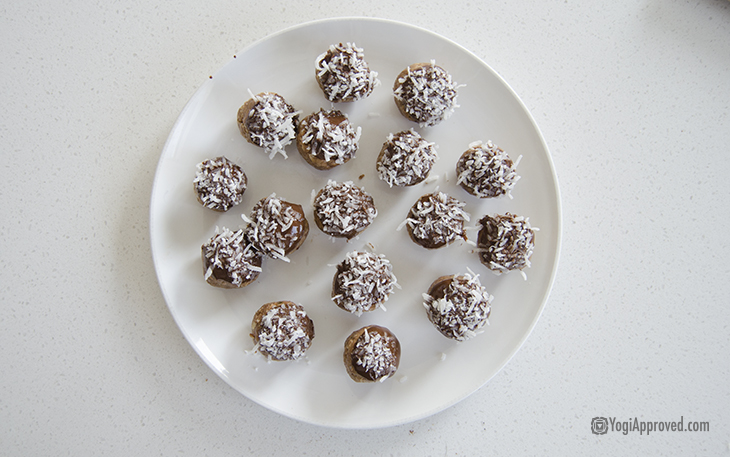 One at a time, dip your energy bites in the chocolate, then in the shredded coconut, then place them back on the plate. After you've dipped each one, return to the fridge or freezer until the chocolate cools and hardens.

And voila! Enjoy your energy boost. 🙂

This article has been read 912 times. Share it and spread the love!