Jala Clothing
5 Fashion Trends In Yoga and Activewear We're Loving For 2018!
Fashion trends are bringing a lot of exciting new designs and twists to classic looks in the yoga and activewear world this year! As brands continue rolling out their newest lines and seasonal looks, we're taking note.
There are several key features and styles that you're going to see – and fall in love with – this year.
From multi-functional outerwear to muted colors, athleisure accents, and dance-inspired details, there's a lot to love about the 2018 fashion trends in yoga and activewear!

Here Are 5 Fashion Trends in Yoga and Activewear We're Loving This Year:
There are some super hot looks, sassy styles, and twists on the classics we all love. While there are many fashion trends swirling around, we've selected our five favorite trends and the brands we love that are leading the way.

1. Dance-Inspired Activewear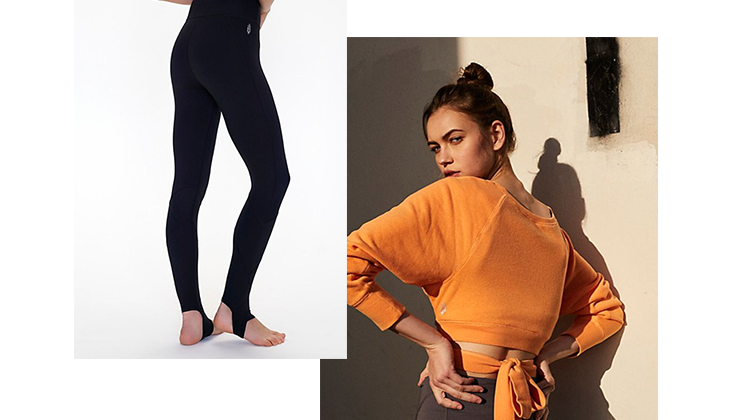 Ballet is making a comeback in the yoga and activewear fashion world, and we are loving it! From long-sleeved crop tops with plunging necklines and sexy open backs, to ankle ties and wrap sweaters, the dancer look is IN!

Free People is leading this fashion trend with their FP Movement line that features the Superwoman Sweat wrap sweater and adorably simple stirrup Aerial Leggings.

Shop this look on YogaClub and get 20% off with code YA20


2. Matching Solid Colors


Matching your top and bottom in a solid color is all the rage this year. Think solid neutral or primary colors like red, black, blue, and green.

Teeki is rocking this fashion trend with a solid Burgundy Lover Tank and matching Sun Shorts perfect for hot yoga and high-intensity workouts!

Shop this look on YogaClub and get 20% off with code YA20


3. High Slit Palazzo Pants


Everyone loves a flattering fit, and high slit palazzo pants look stunning on any body type. These gorgeous flowing yoga pants are a hybrid of palazzo pants and boho pants. The high slits on the side are perfect for your next yoga photo opp!

Jala brings us the beautiful Bhakti Pants – the epitome of the high slit palazzo pants everyone loves this year – in a variety of trendy colors.

Shop this look on YogaClub and get 20% off with code YA20


4. Leotard Love


Last year, onesies were ALL the rage. And while they're definitely still on trend, their evolution into leotards (ie short onesies) are the fashion trend of 2018. Leotards are form-flattering and body contouring – also great for staying in place while you work out!

Onzie does it right with their cute little Shortie Leotard with a boy-cut bottom for full coverage and support.

Shop this look on YogaClub and get 20% off with code YA20


5. Velour Joggers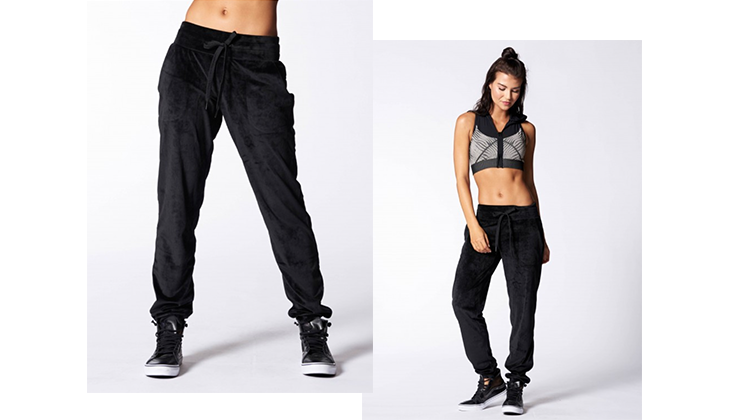 Velour is back and it's hot! Joggers have been trending for a while now, but the new twist on this classic trend is the velour fabric. This fashion trend look is stylish and fun. You can pair these joggers with your favorite sports bra or pullover for the ultimate sporty spice look.

Nux is rocking this look with their adorable Velour Sweatpant joggers in black.

Shop this look on YogaClub and get 20% off with code YA20

Shop Your Favorite New Fashion Trends
You can shop all these brands and fashion trends online, or you can have them custom curated and sent to your front door! YogaClub is a yoga outfit subscription box that curates an activewear outfit for you based on your specific style preferences.

Receive up to 60% off the regular price of the top yoga and activewear brands in the industry, from Manduka and Free People, to Teeki, Onzie, Thread 4 Thought and more. YogaClub is awesome for active women who love to be fashionable but don't have the time to go shopping.

Use code YA20 to get 20% off your first box!

Featured Image of @tiny.kirsty by @darius.ollison.photography
This article has been read 6K+ times. Feelin' the love!