JP Sears Bashes Millennials in This Funny-Because-It's-True Video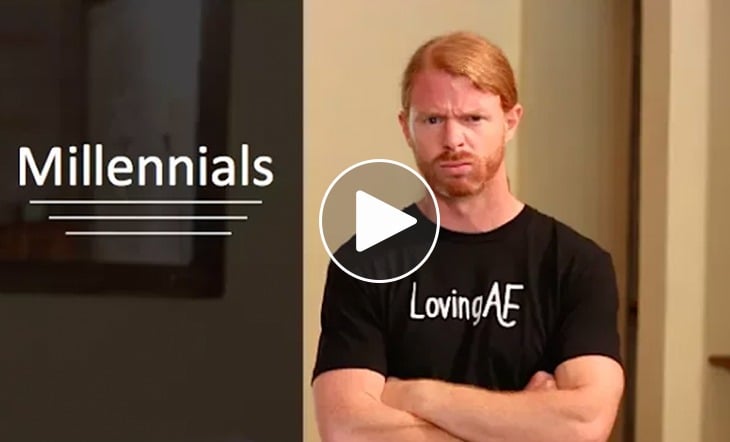 Millennials get a bad rep when it comes to pretty much everything. There's no denying that we are vastly different from the generation before us, but that is true for every generation through time.

We are evolving as humans and that evolution has, unfortunately, led many to believe that we are just a bunch of a**holes who don't care about anything outside of our sphere of reality.

"As a millennial I'm part of the most advanced crop of humans that our species has ever seen." JP Sears

But leave it to JP Sears, "Ultra Spiritual guru" of the millennial nation, to turn this widespread mentality into comic relief with a few zingers that just may make you think . . . "Am I an a**hole though?"

If you've ever received a participation trophy, gotten angry at the Amazon delivery time (lightning fast, but too slow for millennials), or ignored a table of friends at dinner to text another friend about the conversation at said dinner, then have a laugh at this funny-because-it's-true video and consider how being a millennial impacts your life.

This article has been read 10K+ times. Bada bing!