4 New Yoga Books You'll Definitely Want to Read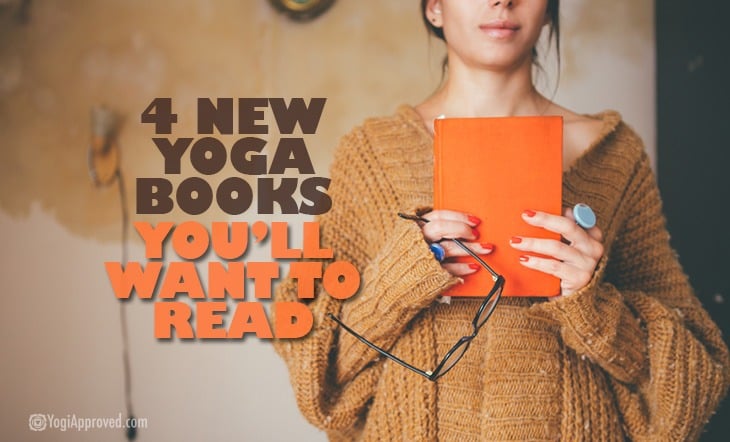 Winter is almost over, and what better way to start the spring than with some new refreshing reads? Spring is the season of new beginnings, and reading can definitely give you extra insight and inspiration.

Below is a list of 4 yoga books that you can pre-order now to arrive just in time for those first rays of sunshine:


Yoga and the Pursuit of Happiness: A Guide to Finding Joy in Unexpected Places
By: Sam Chase (Releases March 1)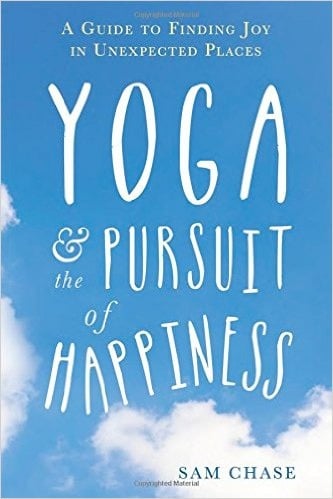 In this entertaining guide, yoga instructor Sam Chase combines wisdom and modern psychology to take you on a journey of self-discovery. Yoga and the Pursuit of Happiness discusses using yoga to find happiness, as well as the simple joys of life.

"The philosophy of yoga boils down to one fundamental process: overcoming suffering by coming to know ourselves and aligning our actions with our own intrinsic sense of spiritual purpose." -Sam Chase


Aim True: Love Your Body, Eat Without Fear, Nourish Your Spirit, Discover True Balance!
By: Kathryn Budig (Releases March 29th)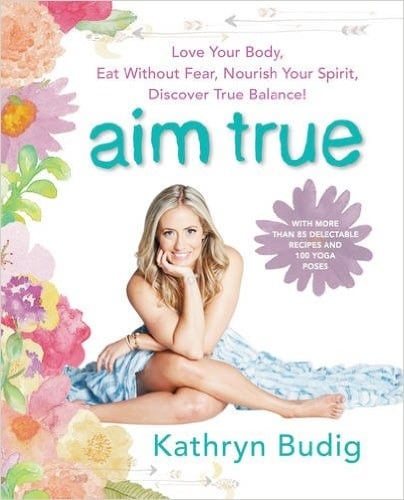 In Aim True, yoga and inspiration teacher Kathryn Budig shares her powerful message of setting intentions. The book includes a 5-day purification process, six yoga sequences, over 85 recipes, an introduction to meditation, and homeopathic beauty recipes. Overall, it is a great guide for your life journey.

"It is a blessing and a treat to escape into Kathryn's world. Her teaching is restorative to my mind, body, and soul." – Blake Mycaskie


Your Body, Your Yoga: Learn Alignment Cues That Are Skillful, Safe, and Best Suited To You
By: Bernie Clark (Releases April 12)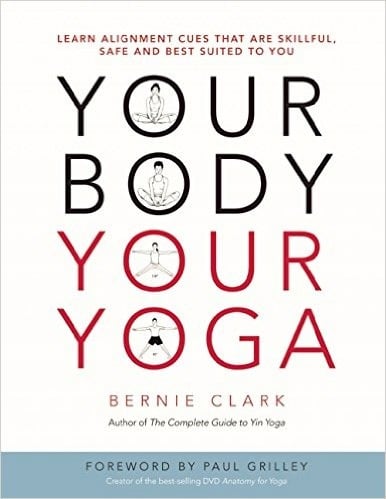 Your Body, Your Yoga looks at the body's unique anatomical structures and how they can cause resistance to movement. Split into two volumes, volume one focuses on limits each individual has in their mobility, as well as the correct alignment cues. Volume two examines lower body joints, and how their variation can impact your yoga practice.

"More important than knowing what kind of pose the student is doing is to know what kind of student is doing the pose." -Bernie Clark


Perfectly Imperfect: The Art and Soul of Yoga Practice
By: Baron Baptiste (Released May 3rd)




Baron Baptiste has devoted more than 25 years to sharing transformational yoga practices. In Perfectly Imperfect: The Art and Soul of Yoga Practice, Baron discusses everything that happens to bodies and minds after getting into a yoga pose. Readers will learn how to take their yoga practice off their mats and move through life.

"This book will shine new light on your journey, ignite your practice with new power, inspire new possibilities for growth, and infuse your life with the grace and confidence you seek."
-Baron Baptiste
"Books wash away from the soul the dust of everyday life." -Anonymous
Fill your mind with something useful, beneficial, positive, and empowering. Fill your mind with great yoga books!

Are there any other yoga books that you are eagerly waiting for? Comment and share below!

This article has been read 90K+ times. Hot damn!