Summer Reading List for the Yoga Soul
If you are searching for an inspiring, not-your-run-of-the-mill yoga summer reading list, look no further. As yogis, we love those classic yoga reads, but sometimes we just want to mix it up and find new, enticing authors and books we haven't gotten a chance to discover . . . until now!

Finding a healthy balance in brain-feeding vs. brain-consuming reads can be a challenge. Below is a list of the 8 best summer reads to keep your intelligence in tact, but also fun "get away" books that can help give your brain a mental break.

Here are our summer reading picks:
The Heart's Code: Tapping the Wisdom and Power of Our Heart Energy
By: Paul Pearsall
The human heart is an extraordinary energy vortex. It not only has the power to remember past experiences and store them, it also has the ability to communicate with other hearts and stores information to take into future lives.




The Heart's Code is a synthesis of wisdom combined with science and modern day facts. Most people place a lot of emphasis on the brain and how the mind works. The Heart's Code proves it is actually the heart that is needed to connect mind, body and spirit. This book has changed millions of lives by focusing more on feelings and finding new ways of living. The heart has a code, and this book is the key to unlock it.

"The brain is always in a hurry, preparing its body to go somewhere and uncomfortable with "just being" anywhere. The heart however thinks in a more gentle, relaxed connective way searching for love energy and lasting relationships." – Paul Pearsall

The book starts out with a story about a young girl who received a heart transplant from a patient who was murdered, and when she recovered from the surgery she had dreams about who the killer was. She was able to locate the killer and serve justice to the victim who was murdered, all because the heart remembered. We just have to learn to tap into it.

"The brain is always in a hurry, preparing its body to go somewhere and uncomfortable with "just being" anywhere. The heart however thinks in a more gentle, relaxed connective way searching for love energy and lasting relationships." – Paul Pearsall
A Return to Love
By: Marianne Williamson
A Return to Love is a powerful read. Williamson explains how each of us can become a miracle worker. The only thing we have to learn is how to accept God and Love into our lives.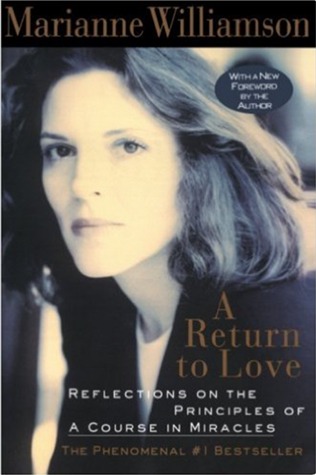 "Ultimately it is not our credentials but our commitment to a higher purpose that creates our effectiveness in the world." – Marianne Williamson

In our Western society, we are goal-oriented, and most of us focus only on the the "end" result. Williamson explains the illusion we have that our worth is measured by what we've achieved, and that at the end of the day, it is not our credentials that define us. It is our connection with a higher power that creates the true and lasting effectiveness we have on this world.

She shows us how to love, and not just other people, but the deepest parts of ourselves. The dark areas that are easy to shy away from. Living the "good" life has nothing to do with possessions or status. The magic is in serving others, trusting your higher power, and knowing that love is not scarce.

"Ultimately it is not our credentials but our commitment to a higher purpose that creates our effectiveness in the world." – Marianne Williamson
The Seat of the Soul
By: Gary Zukav
Zukav gives readers wonderful encouragement on how to become the authority in your own life in his book The Seat of the Soul. It will change the way you understand your own actions and the way you see the world – intention being the key to everything we do.




We all handle life in our own ways, and we are either motivated by pure and good intentions or by egocentric, manipulative intentions. Once we are clear on the intention behind everything we do, we take responsibility for our own actions and build enduring self-esteem and self-trust.

Zukav takes you on a journey exploring the phase humanity has now entered. He explains that humanity is moving away from being a species that sees power as external – as things we can manipulate and control – to a species that craves alignment with the soul, focusing more on the spirit. A new world is emerging, and this book brings the message to you.


Chakras for Beginners: A Guide to Balancing Your Chakra Energies
By: David Pond
If you want to take a deeper look into the chakras without having to read a textbook, this synopsis of the chakras is perfect. A short and fairly easy read will teach you everything you need to know about the seven main chakras in the human body and give you further insight into the chakra system as a whole.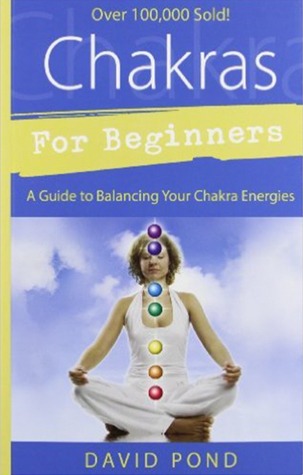 Chakras for Beginners proves that your inner imbalance is not caused by external factors like security, fear, sex or relationships. It is a great guide to explain how to balance your own energy to achieve health from the inside out. You can expect many exercises and meditations to help you find harmony within yourself.

If you're interested in reading a quick overview of the chakras, read The Chakras Explained.


Many Lives, Many Masters
By: Dr. Brian Weiss
Based on a true story from a psychotherapist's experience with a patient who was undergoing past life trauma, Many Lives, Many Masters is a powerful read that uncovers remarkable revelations about life, existence, and past lives.




Not only was Dr. Weiss able to cure the patient, but he was able to embark on a powerful life-changing career. He focuses on how all humans come into this world with past life trauma and patterns. He explains we are meant to "fix" these traumas in this lifetime, or we come back in the next with the same occurring checklists.

Everyone has a story, and everyone we come in contact with is there for a reason. If you believe in reincarnation, or want to learn more about it, this book is for you!


Yoga and Ayurveda: Self-Healing and Self-Realization
By: Dr. David Frawley
Yoga and Ayurveda: Self-Healing and Self-Realization looks at a complete approach for optimal health. There are 3 main doshas (mixture of elements in your body), and knowing which one you are can help determine what sleep cycle you should be on, what food you should eat, and which exercises are "good" for your dosha type.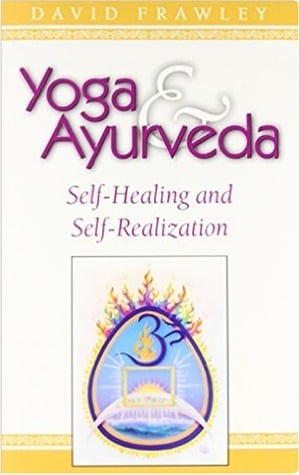 Knowing your dosha and eating, sleeping and exercising according to your type of dosha can completely change a person's life. For example, some doshas require more relaxed yoga practices while others thrive on the vigorous vinyasa classes. This text also has recipe plans that suit everyone's needs.


The Woman's Book of Yoga and Health: A Lifelong Guide to Wellness
By: Linda Sparrowe
The Woman's Book of Yoga and Health was written with a focus on women's health issues and how to treat them with restorative yoga. I was a little skeptical about this text, but once I dove in and practiced the sequences offered, I was hooked.




Usually my preferred yoga practice is vinyasa, and this text taught me how to slow down and love my body. Through this slowed down approach, you will notice shifts in your stress levels, adrenal glands, muscle memory and brain activity.

The yoga sequences were created for all ailments including menstruation, headaches, stress, fatigue, weight loss, weight gain and much more. It is written in a textbook format so you can skip ahead as you like and read the chapters that appeal to you in that moment. With sections from teen years through menopause, this guidebook will serve as a constant reference.


Bhagavad Gita: The Beloved Lord's Secret Love Song
By: Graham M. Schweig
There are hundreds of translations of the Bhagavad Gita and I find this one to be an "easier" read yet still very informative. I recommend this version because there is an excellent pronunciation guide and expert commentary at the bottom of each page for better understanding. To deepen your knowledge as a yogi, you must know the story of the Gita!




The Bhagavad Gita is a beautiful poem/story written to teach us the about the connection to the Supreme, and to let go of personal desires and fears. We must do what our duty is in this life, without question and without the fear of pain.

The Gita's story is about a young Prince Arjuna whose duty is to kill his enemies and go to war against his entire family, friends, teachers and peers. To summarize – Prince Arjuna is faced with fear, guilt and sadness when put to the task, so he seeks Krishna the Supreme for guidance. It is a powerful story about how this relates to everything we do in our own lives and how to find our own dharma, or life purpose.

Psst! Want to read more about the Bhagavad Gita? Check this out!


Based on what you've read in this article and your reaction to it, I invite you to pick the book or books that speak to you. You might choose something that speaks to you in the moment now, or you might choose something that you will want later in life. Let your mind, spirit and heart take in these amazing soul opening experiences, stories and information. Your soul will thank you!!

This article has been read 6K+ times. Feelin' the love!