Go Beyond Positive Thinking: Reprogram Your Mind With These 7 Books
Positive thinking is a powerful tool for a positive mindset, and curling up with a good book is one of life's simple, comforting pleasures. If said book helps you reprogram your mind and free your limiting thoughts – big bonus points!
All of us go through our days allowing certain thoughts to swirl around our brains – and many times, they're negatives ones. Rarely if ever do we give much thought to this mental record we keep playing on repeat.

While positive thinking can certainly help begin the shift away from negative to more empowering thoughts, reprogramming your mind is the way to stay empowered.

And before we realize it, these negative recurring thoughts can become the status quo, doing serious damage to our happiness, stress levels, and productivity.
While positive thinking can certainly help begin the shift away from negative to more empowering thoughts, reprogramming your mind is the way to stay empowered.
Change Your Thinking, Change Your Life: This Is Why You Need Positive Affirmations
Read on for a list of empowering books that will help you reprogram your thinking for a more positive, empowered life.


Here Are 7 Mindset Books to Reprogram Your Mind and Empower Your Thinking:
We each possess the power to reprogram our thinking and flip these thoughts into more empowering ones, and these mindset books that can help us do so.
All of these titles go way beyond positive quotes and feel-good advice by helping you reprogram your mindset for the long-haul. Our lives are a direct reflection of our inner thoughts, stories, and mindset, so here are five titles to get you started that won't just collect dust on the shelf.
1. Declutter Your Mind: How to Stop Worrying, Relieve Anxiety, and Eliminate Negative Thinking by John Williams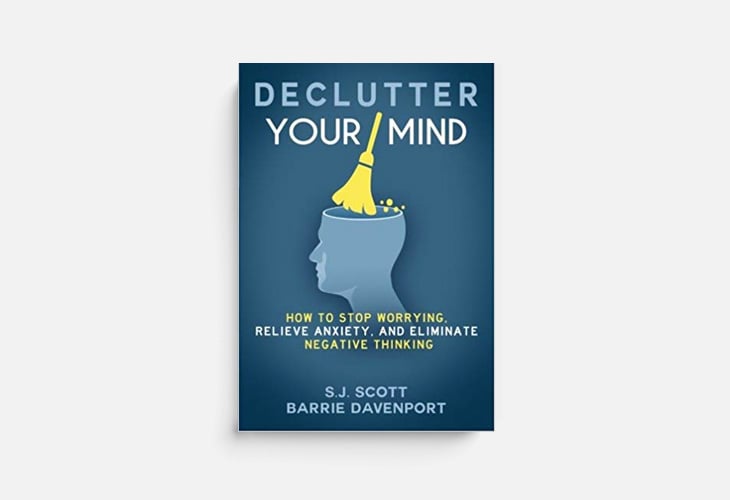 We all feel stressed out and overwhelmed from time to time, but are you feeling like a slave to your negative, stressed AF thoughts 24/7?
Using mindfulness tactics and meditation, deep breathing, and other "decluttering" techniques, Declutter Your Mind uses science-backed actions to teach you how to declutter your mind and reprogram it for the long haul so you can live your best life.


2. Mastering Your Mean Girl: The No-BS Guide to Silencing Your Inner Critic and Becoming Wildly Wealthy, Fabulously Healthy, and Bursting with Love by Melissa Ambrosini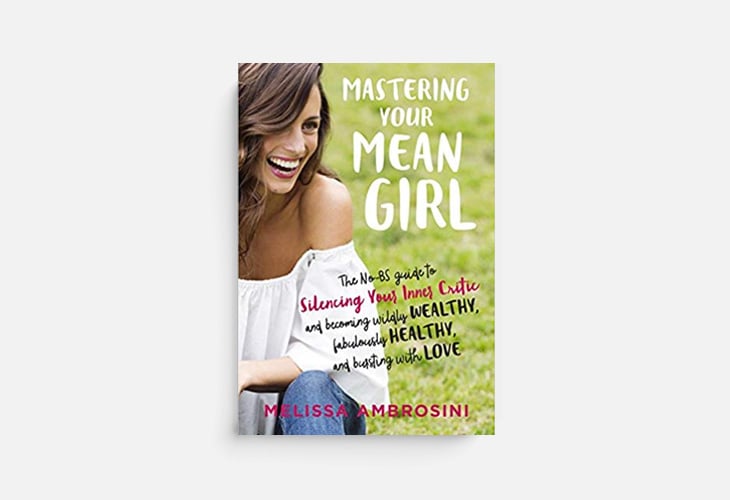 We all have our inner mean girl – the one telling you you're not pretty enough, smart enough, enough enough – whatever is keeping you down or "in Fear Town" as Ambrosini calls it in her book Mastering Your Mean Girl.
You can't reprogram your mind without addressing your inner mean girl – it's all one in the same, actually. This book unpacks the ways we keep ourselves stuck and fearful and breaks down how to remember what you're capable of, so you can tell your mean girl byyyyye and get unstuck.

3. Unfu*k Yourself: Get Out of Your Head and Into Your Life by Gary John Bishop
If straight-talking self-help without any of the fluff is your style, then Unfu*k Yourself: Get Out of Your Head and Into Your Life is your book. Bishop doesn't sugarcoat his message of self-empowerment and how to unleash your own greatness and happiness.
He gives you tools to rewrite and flip the script on negative self-thinking and unhappiness of all kinds, from in your job, relationships, health – you name it. If you're feeling trapped in your own excuses and crappy mindset and are ready to rewrite it, this is your slap in the face to do so.

4. Big Magic: Creative Living Beyond Fear by Elizabeth Gilbert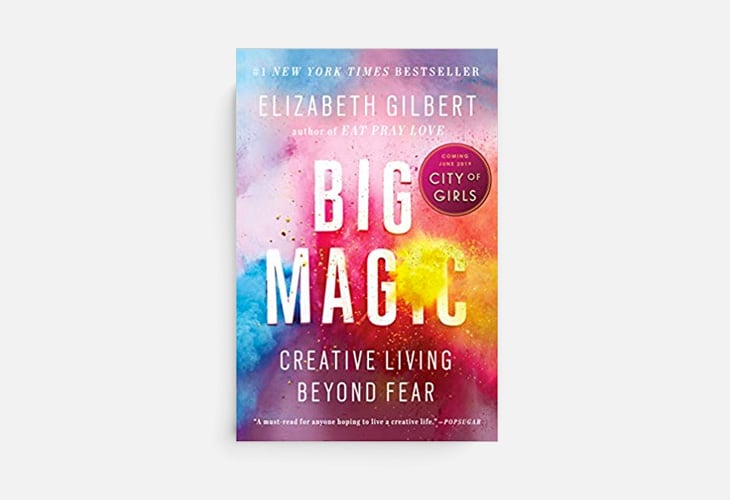 Geared toward the creative type, Big Magic will shake you up and throw your motivation – and inspiration – into overdrive, regardless of what you do.
It's impossible to read this New York Times Best Seller and not be incredibly inspired to reach and even surpass your goals – especially ones you've maybe been talking yourself out of . . .
Elizabeth Gilbert tells us all that it is our responsibility to live as fully as possible, and this book will help us uncover the "strange jewels" that reside in us all.
5. The Secret by Rhonda Bryne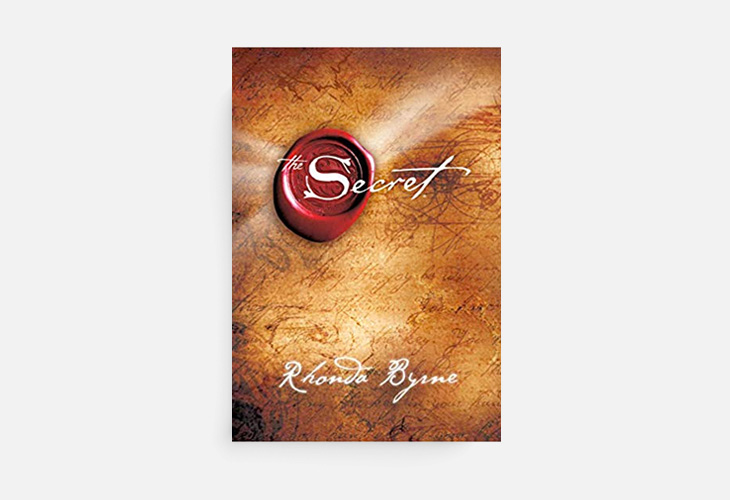 The Law of Attraction is the tenant that acts as the backbone for so many other books and philosophies, and once you understand it, many would argue it's the ultimate mind-reprogrammer.
The Secret is the OG guide that breaks it all down. You'll learn how the Law of Attraction can change everything from your relationships, health, and finances, and how the "secret" has been tapped into throughout history with inspiring results.

Once you understand the secret, and how your thoughts literally attract and thus create your reality, you'll never think about anything quite the same again.
Learn These 7 Law of Attraction Hacks That Will Change Your Life Forever

6. The 10 X Rule by Grant Cardone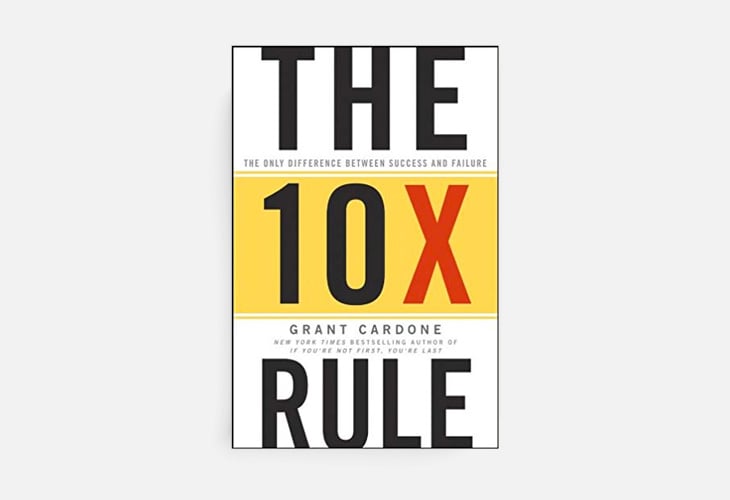 In The 10 X Rule, Grant Cardone breaks down how to reprogram your business mind. This book will help you dust off your dreams, stop running in circles, and reprogram your brain to "defy the normal mediocrity" many people settle into.
This amazing read pushes us to reprogram out mindsets and actions to magnify the amount of momentum we're putting toward achieving our career goals.
7. Learn. Grow. Shift by Ashton August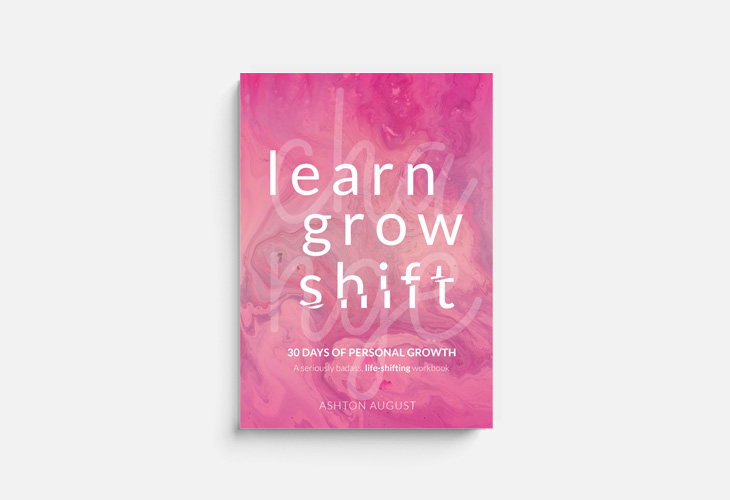 Learn. Grow. Shift. is designed as a daily workbook companion to help you move past limiting beliefs and step into your power with simple, approachable and fun daily exercises and assignments to help you learn new things, grow in areas of your life, and positively shift your mindset.

You'll practice empowering mudras, basic yoga poses, guided meditations, mirror affirmations and even a burning ceremony to help you let go of limiting beliefs and emerge with confidence, self-love, and awareness of what you want and how you're going to get there.
Reprogram Your Mind With These Motivational Mindset Books
Ready to level up in your life? Consider this library your manual for making the first mindset shift that could set off a domino effect of far-reaching changes.
After all, if you want to change your life, you gotta change your mind first. And "someday" ain't a day of the week. Crack into one of these mindset books tonight!
This article has been read 20K+ times. Bada bing!