This Morning Routine Will Set You Up for Success Each and Every Day

J.M. Power once said, "If you want to make your dreams come true, the first thing you have to do is wake up."
Your morning routine sets the tone for the rest of your day. When you wake up early and start with the right intention, greater happiness and productivity will follow.
Developing good morning habits can transform your mental and physical health. What begins as a simple morning habit establishes an empowering routine that sets you up for success each and every day. Sounds pretty good, right?
The best part is, creating the best morning routine for yourself is simple and doesn't require a ton of time.


Here Are 4 Tips to Create the Best Morning Routine Ever:
Introducing these four habits into your morning can transform the rest of your day. These habits will help you feel your best, and put your best foot forward.
Even better, they will set you up for success in all aspects of your life, from the way you feel, to the impression you make on others. It all begins with a solid morning routine. Let's get started.

1. Meditate
Rather than going straight into worry mode and feeling overwhelmed by your to-do list, give yourself permission to relax and get centered. What better morning habit to establish than getting grounded through mindfulness and presence?
Even if you only have 5 or 10 minutes to spare, this will help you connect to the present and bring your mind and body into balance.
New to meditation? Do These 6 Things Before Starting a Meditation Practice
Know that meditation is not a one-size-fits-all approach. For example, some people prefer listening to a guided meditation while lying in bed. Others may like sitting on a yoga mat in Lotus Pose in silence while doing deep breathing exercises.
Jumpstart Your Day With This 10-Minute Guided Morning Meditation to Calm and Center Your Mind (Video)
2. Practice Gratitude
Science confirms the mental and physical benefits of gratitude.
According to research from the University of California Davis psychology professor Robert Emmons, "Grateful people take better care of themselves and engage in more protective health behaviors like regular exercise, a healthy diet," and more.
Being grateful is an effective tool for managing anxiety and keeping stress at bay. Gratitude makes for the best morning routine, and there's never any shortage of things to be grateful for.
3. Get Moving
Exercise releases endorphins, or the feel-good brain chemicals that help combat stress and anxiety. Starting your morning with these "feel good" chemicals will put you in the right state of mind to better handle any obstacles that come your way.
You also increase the likelihood of making healthier choices throughout the day. Think about it: If you went to a 6am spin class, chances are you won't ruin that effort with a donut for breakfast. You'll want to keep up the good work.
Exercising before you start your day is an empowering morning habit that will empower your morning routine tenfold.
Need some morning exercise inspiration? Practice This Morning Yoga Routine For Energy and Focus (Free Class)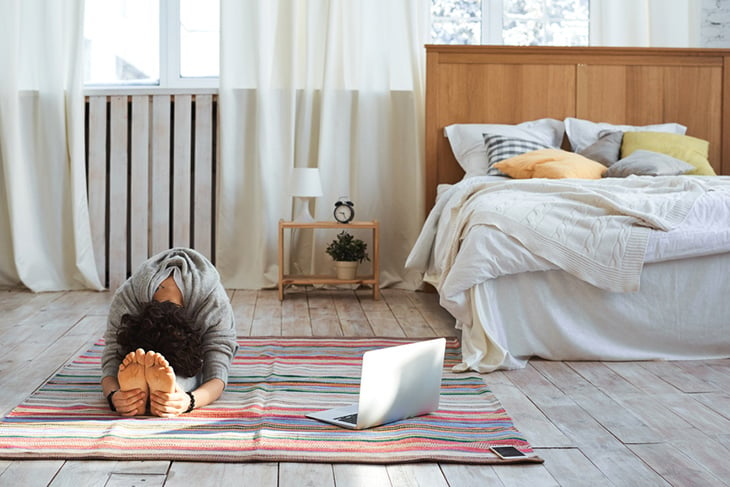 4. Have a Nutritious Breakfast
There's a reason why people say breakfast is the most important meal of the day. The food you eat not only affects you physically, but it also affects your state of mind. Eating a healthy meal in the morning boosts energy, mood, and productivity.
Your best morning routine should always include a healthy, nutritious breakfast to fuel you through your day. That's a morning habit we can all sink our teeth into!
Packed full of nutrients, this Coconut Quinoa Breakfast Bowl With Fig, Pomegranate & Pecans is a delicious, easy-to-follow recipe to jumpstart your morning routine!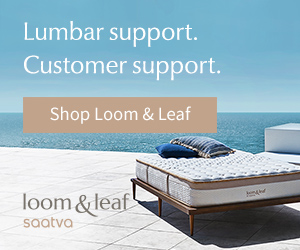 Set Yourself up for Success With the Best Morning Routine
There's no denying your morning routine plays a vital role in your overall health, happiness, and success. It creates structure, makes us more efficient, and is a valuable investment in our wellbeing.
Start your day with the right intention. Exercise, eat right, be grateful, and meditate. Adopting these four morning habits will enable you to conquer the day with mindfulness and strength.
Rise and shine!
A good morning requires a great night's rest. Need a new mattress? Try Loom & Leaf's award winning memory foam mattress for 120 nights.
This article has been read 6K+ times. Feelin' the love!