Use These 7 Simple Steps to Create a Fulfilling Life of Purpose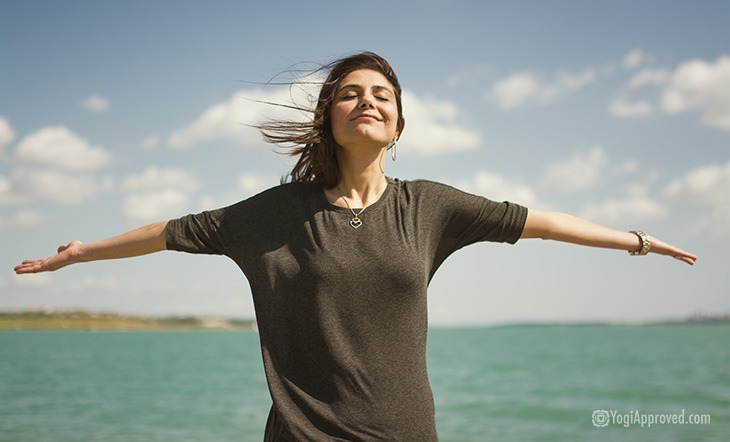 Are you tired of hearing people tell you to "Be present," or "Practice mindfulness?" Do terms like "Do what you love, love what you do . . ." actually aggravate you? You may not recognize why these purpose-filled statements annoy you, but if they do, chances are, you are not living out your purpose. So, how can you live a fulfilling, purpose driven life?

Life gets stuck on autopilot and autopilot is detrimental to dreams. Dreams get buried and "purpose" slithers away somewhere to die. If we are not thriving, we are dying.

When was the last time you thrived? Really, truly thrived? Without purpose and passion for what you do, you will eventually become lifeless.

When was the last time you thrived? Really, truly thrived?

Breathe new life into your dreams and start focusing on the areas that bring you joy. If your dream has died, get a new dream! Ask yourself: What makes you come alive? What is it that brings you true joy? What are your gifts and talents that you enjoy using?

I believe that you are never more fulfilled than when you use your gifts to serve others. After all, the world needs your gifts. Never forget that as you begin your new journey.


Use These 7 Simple Steps to Create a Fulfilling, Purpose Driven Life
Here are seven tips, questions, and tasks adapted by Rick Warren's book A Purpose Driven Life to help you unwrap your unique gifts and find your purpose.

1. Recognize Your Special Gifts
You have a unique set of gifts, talents, and skills that come very naturally to you. When you use your gifts, you are truly happy. Using these gifts creates that purpose driven life you dream about!

2. Listen to Your Heart
The heart is where your desires, hopes, interests, ambitions, dreams, and affections live. Your heart represents the source of all your motivations, what you love to do, and what you care about most. Your heart reveals the real you.

The world needs your gifts.

Don't ignore your interests or your passions. When you are doing what you love to do, no one has to motivate you or check up on you. You do it for sheer enjoyment. You don't need rewards, applause, or payment. The opposite is also true: when you don't have your heart in what you're doing, you're easily discouraged.

3. Apply Your Abilities
Your abilities are the natural talents you were born with. You are a bundle of incredible abilities, so use them to serve others and make the world a better place. We all possess this potential – activate yours!

4. Utilize Your Personality
Your DNA molecule is 10 to the 2,400,000,000th power! You would have to write the numeric likelihood of ever finding someone like you on a piece of paper 37,000 miles long! You are THAT UNIQUE!

Want to live a truly purpose driven life? Embrace your uniqueness. It's as simple as that.

5. Employ Your Experiences
You are shaped by all of your unique experiences: family, educational, vocational, spiritual, and even painful ones. Think about all of these experiences.

What struggles made you stronger? What has your family taught you? What were your favorite subjects in school? What jobs have you had where you thrived and were most effective?

6. Ask Yourself These Questions to Help Reveal Your Gifts and Talents
Consider these seven questions to understand your life lessons:
What have I learned from failure?
What have I learned from a lack of money?
What have I learned from pain, sorrow, or depression?
What have I learned through waiting?
What have I learned through illness?
What have I learned from disappointment?
What have I learned from my family, relationships, and critics?
7. Develop a Purpose Statement for Your Life to Crystallize Your Focus
A purpose statement should point you in a direction and give you aim and focus. It should define success for you and what really matters to you. It will clarify your roles throughout different stages in your life and will also evolve throughout your life.

Take your time writing this out. Don't try to complete it in a single setting. Don't aim for perfection. Write your thoughts as they come to you.

Consider these five questions to help develop your purpose statement:
What will be the center of my life? (Who/what are you going to live for?)
What will be the character of my life? (What kind of person will you be/hope to be?)
What will be the contribution of my life (your service)?
What will be the communication of my life (your mission)?
What will be the community of my life (your commitment to others and your relationships)?
Now What? How to Apply Your Purpose Driven Life
The question of "what next" can be a simple or complex subject. It is an answer that only you can define for yourself, but I hope this article points you in the right direction of your "now what."

Discovering your purpose takes a lot more effort than simply reading an article. You have to dig, sometimes deep, to find your next step. But have no fear – your purpose will not be difficult or frustrating – it is what you were born to do.

This I know is true: when you are doing what you are supposed to be doing, "your people" will find you and you will be living in your "sweet spot." So, go out there and apply your purpose driven life in every way you can!

Still struggling to find your unique purpose? Learn How to Live with Purpose: An Interview with Meditation Master Davidji
This article has been read 4K+ times. Feelin' the love!