7 Recommended Retreats for Women Who Need to Destress + Reset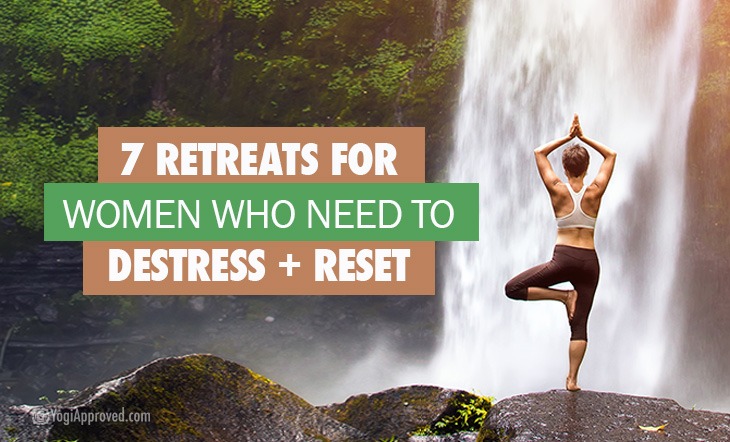 Are you like the millions of women out there who feel overworked and stressed out in life right now? If so, then this article is going to spark some relief amidst the feeling of being stuck.

Life can get overwhelming.

Work, relationships, children, family, and sometimes even your own expectations can leave you feeling like your life simply isn't sustainable right now . . .

It's important to recognize when something needs to change.

This list of handpicked retreats for women that can act as that change.

A catalyst.

A spark . . .

Something that could help bring that much-needed new chapter into your life. Yoga retreats have a way of doing precisely that . . .

Psst! Did you know that YouAligned.com now offers an entire section of handpicked yoga retreats from around the world? Organized by date, location, and price, there's something for everyone! Learn more by clicking here.

For all the ladies out there who are ready to destress and reset, here are 7 handpicked retreats that we recommend for you:

8-Day Women's New Year Yoga & BoSoMo Retreat in Southern Italy


Dates: December 27, 2016 – January 3, 2017
*Price: $675

This women's retreat focuses on creating a circle of women who can mirror your wholeness, creating a sense of acceptance and support, allowing you to embrace and love every part of yourself.

Your wild side, your wise side, your inner child, your kick-ass-and-take-names side, and perhaps most importantly . . . your vulnerable side. You'll do this through dance, touch, yoga, and true celebration.

If you want to usher in the new year with this retreat, click here to learn more.


14-Day "Awaken the Inner Goddess" Sacred Feminine Immersion in Bali


Dates: November 28 – December 12, 2016
*Price: $2,700

Picture it: You'll be in Bali, the "Island of the Gods," being led through a 14-day journey as you dive into exploration of the Sacred Feminine.

You'll do rituals, mystical dance, a tantric feminine embodiment practice, Jade Egg practices, Ovarian breathing, and sister circles. Sound fun?

Click here to immerse yourself and awaken your inner goddess.


Invigorating Surf and Yoga Weekend Escape For Women in Manyana, Australia


Dates: November 25 – November 27, 2016
*Price: $490

In this yoga and surfing retreat exclusively for women, you'll discover (or deepen) the joy of surfing.

With Vinyasa Flow in the morning and Yin or Restorative Yoga in the evening, you'll get a fluid and relaxing yoga sandwich in between your surfing adventure. Getting the yin and yang together in one balanced weekend retreat.

Click here for the yin and yang of surf and yoga.

7-Day Women's Business Retreat in Tropical Jamaica


Dates: November 10 – November 17, 2016 OR January 10 – January 17, 2017
*Price: $1,169

This retreat is for women who feel they spend too much time pleasing others, looking out into the world to define who they are, or getting drawn into society's expectations.

On this retreat, you'll journey through the chakras to learn more about yourself and let go of things that are no longer needed. You'll learn how to release self-limiting beliefs, how to map out and manifest your vision, overcome the fear of failure (and success), and re-connect to your inner guidance.

If you're longing to creatively express and share your gifts with the world, all while making a positive contribution, then this retreat is for you.

Click here to learn more about this Jamaican getaway.

7-Day Life Reboot: Shift the Meaning of 'Work' in Beautiful Thailand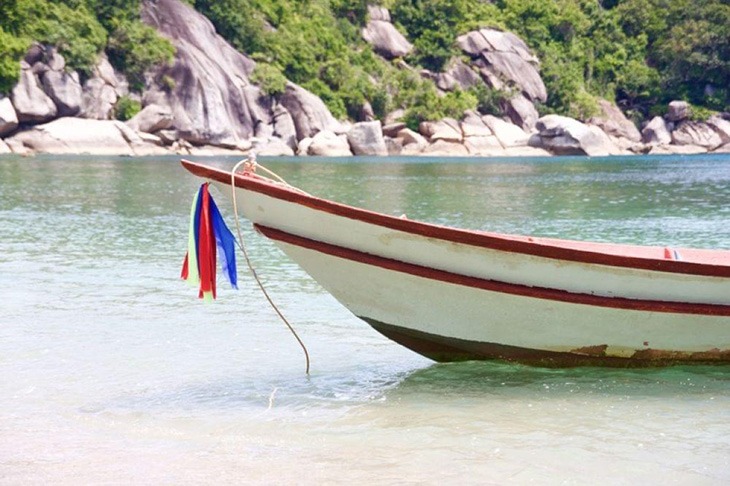 Dates: December 5 – December 11, 2016
*Price: $2,190

Maybe you're a savvy, successful woman who is hungry for deeper fulfillment in your work life. Or maybe you're seeking a spark to ignite authentic and sustainable change. Or maybe you're thinking about a new venture, new role, or a new perspective.

If so, then this retreat could be the shift you need to step into the next chapter of your life. Instead of staying in the "stuck and overwhelmed" feeling, this retreat could give you the inspiration and connection to create a true reboot. Time to explore what's possible!

Click here to learn more about this Thailand-style reboot.


7-Day Las Diosas Goddess Yoga Retreat in Mexico


Dates: November 18 – November 24, 2016 OR December 2 – December 8, 2016
*Price: $1,790

You will come to the retreat and ground into the land on the first day. It's all about connecting with the earth and your fellow sisters. Day 1: Muladhara Chakra.

Day 2: Svadhisthana Chakra. On day two the element is water, so it's time to play . . . Standup paddleboard (SUP), fun times, and simply enjoying life. Day 3 . . . you'll have to find out for yourself.

Click here to explore all that "Las Diosas" has to offer.

4-Day SUP Yoga Ladies Retreat in Big Bear Lake, California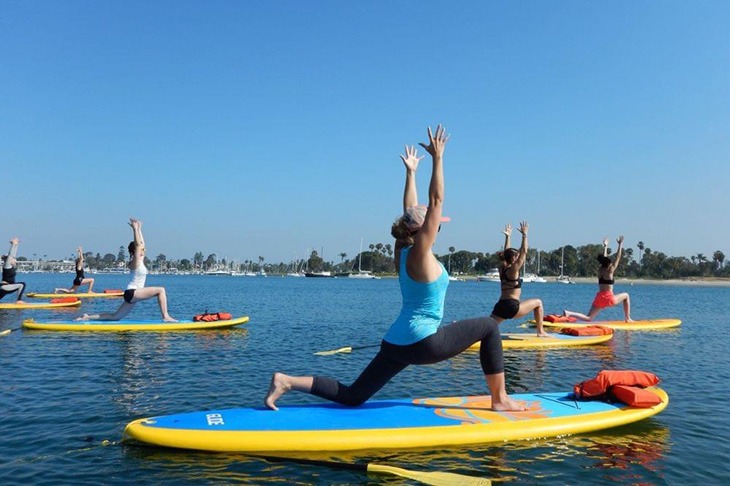 Dates: July 13 – July 16, 2017
*Price: $925

Ever tried to balance on a standup paddleboard (SUP)? It's pretty damn fun. You have the extra challenge of keeping your core balance as you move back and forth on the water.

Fun new challenges, meditations, gourmet farm-to-chef prepared meals, and special workshops all make this retreat perfect for women who want to rejuvenate mind and body.

Click here for some SUP Yoga fun.


Final Words
If you clicked on this article and read all the way down here, you've probably been feeling a bit stressed in your life, or you know you're overworked and want to make a change. But the normal lay-on-the-beach vacation just doesn't quite cut it.

That's why wellness and yoga retreats can be such incredible experiences – you get the relaxation AND rejuvenation. Because relaxation by itself often doesn't do the trick – it just delays the inevitable.

Relaxation by itself often doesn't do the trick – it just delays the inevitable.

With a retreat like the ones we've selected in this article, you'll also have a beautiful shared experience with other like-minded women, and attendees often make friendships for life.

If you're feeling like a retreat might be for you, then GO FOR IT!! Why? Because you're worth it. Remember that.

*Please note that retreat prices are listed in the currency of the country they are hosted in. Due to this, prices may fluctuate slightly based on international exchange rates.

To explore more yoga retreats specifically for women, go to the Women's Retreats section on BookRetreats.com.

This article has been read 2K+ times. Feelin' the love!