Review of OMGI Yoga's Starry Mountain Leggings
When it comes to product reviews, we don't mess around. All of the items we review are put through the ringer of everyday use. You can trust that our reviews are non-biased and completely honest. Full disclosure: we don't publish negative reviews. If a product doesn't live up to our standards, we simply won't promote it. Everyone has their own opinion – this is ours. Let's get started.

OMGI Yoga is a hip and forward-thinking yogawear company based out of Los Angeles, California. What immediately drew us to this brand is their unique and downright stunning leggings. Yet behind the leggings is a bigger purpose: community, sustainability, localized production, and the personal touch of made-to-order leggings.

For this product review, we are focusing on the Starry Mountain Leggings by OMGI Yoga.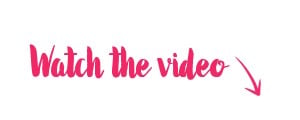 1. Fabric
The very first thing you'll notice when you slip into a pair of OMGI Yoga leggings? The buttery-soft, second skin feel. OMGI uses their signature "Dyeversity" Interlock Fabric (which is mostly polyester with 24% spandex blend).

Translation: these pants are silky smooth, but durable. They don't stretch during your practice or pill after washing (just be sure to wash on cold and air dry). We also love that OMGI Yoga uses sublimation printing so the colors don't bleed or fade over time (because as yogis, we've all had to grieve our fave leggings fading + falling apart).

It's a joy to practice in these OMGI leggings. The luxurious fabric is designed specifically for yoga, but they are are highly functional for whatever your fitness regimen may be – running, the gym, barre and pilates, etc.


2. Style
One word: adorable. One more word: unique. Ok, last word: versatile. These three words summed up our experience testing out these leggings.

Adorable: This goes without saying! Just take one look at those color combos (featured in Amethyst for the video, but offered in 4 colors total), and you'll know what we're talking about.

Unique: Prepare to get a lot of questions + compliments with these leggings! The starry mountain print, complete with a full moon, stars, and subtle mountain outlines makes these leggings beautifully eye-catching.

Versatile: This print can go from yoga mat to out and about. Pair them with boots and flowy top and debut them at your next girl's night or happy hour. The high-end fabric and design makes these leggings wearable beyond the mat (and so cute on the mat too!).


3. Fit + Functionality
OMGI Yoga offers made-to-order and custom measurement design options. You can include your custom inseam measurements during checkout – how awesome is that?!

Also, each size has its own curated sizing + measurement pattern, meaning that whatever size you may be, these leggings are tailored to fit those measurements accurately and flatteringly. In other words, they fit like a very stylish and comfortable glove. 🙂

We also thought it was pretty cool of OMGI to offer a side-by-side size comparison of other popular yoga legging brands on the market, so you can see for yourself how they stack up.


4. Value
This is a brand that does every step of production in the state of California. They are involved in the community, create eco-friendly yogaawear, and their sizing and custom fits are much appreciated in a world of generalized small, medium, and larges that don't always fit every body the same (can we get an amen?!).

In the "About" section of their website, the founder explains her past struggles of having yoga leggings fall apart, which motivated her to create high-quality leggings that withstand the test of time and regular use. At $99, you are investing in a pair of leggings that you'll love and continue enjoying for many Sun Salutations to come.

There are tons of yogawear companies out there, and sometimes it's hard to decipher the good from the great. That's why we here at YouAligned pride ourselves on doing the testing and research for you, so you can find brands that align with your specific needs. OMGI Yoga lives up to our standards, and for that reason, they are 100% YouAligned™.



OMGI Yoga Leggings
STARRY MOUNTAINS Leggings ($99)
STARRY MOUNTAINS, part of the OMGI Yoga Essentials line, showcases a moon that shines over the mountains, creating a silhouette of everything in front of it. Available in 4 color ways.
Shop these leggings
This article has been read 1K+ times. Feelin' the love!