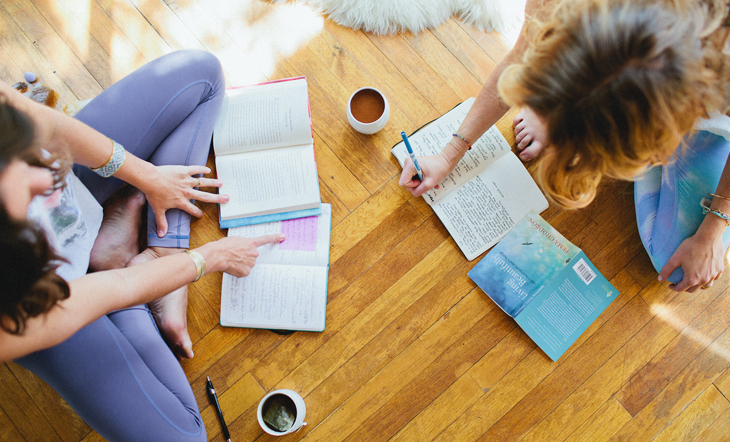 Rock Your Bliss
These 7 Books Will Change Your Life In 2018
New Years is a time to reflect on the past year, set intentions for the upcoming year, and invite positive change and growth into our lives. This is a time to get clear on what you want, what you need to let go of, and what you seek from the year ahead.
So – what are some of your goals, intentions, and visions for 2018? And how can you set yourself up for success to make these things a reality? Goal and intention setting is all about getting organized in our thoughts, words, and actions. It also helps to have a healthy dose of guidance and motivation – the formula for success!

A Reading List Full of Motivational Wisdom and Guidance Will Help You Reach Your Goals
Set yourself up for success by gathering a few tools and resources that will support you on your journey to reaching goals and bringing your intentions to fruition in 2018.

Set yourself up for success!

Books are an incredible resource for doing precisely this! They're an affordable and effective way to find guidance that aligns with your pursuits, and this reading list covers the full spectrum.

From mindful goal-setting planners to inspirational stories with advice from the world's best, you will find what you need in this reading list to change your life in 2018.

Here's Your 2018 Reading List:
In no particular order, here are 7 books we love that will completely change your life in 2018. Which book will you read first?!

1. Unbound Planner
The Unbound Planner merges mindfulness and organization. Start with a self-reflection to orient your goals, dreams, and priorities for the year ahead. Each week and month has sections to revisit these goals so you're always working towards them. There are also sections for project planning, brainstorming, and even practicing daily gratitude.

This mindfulness planner will not only organize your weekly tasks, but help you organize, plan, and execute your goals for the week, the month, and the entire year. Empower yourself with a planner that helps you not just organize, but manifest.


2. Tribe of Mentors: Short Life Advice From the Best in the World – Tim Ferriss
Tim Ferriss, New York Times bestselling author of The 4-Hour Workweek brings you Tribe of Mentors, a book packed full of wisdom and life advice from an impressively broad range of successful icons – professional athletes, entrepreneurs, billionaires, and more.

Get advice and gain wisdom on topics ranging from healthy morning routines, the best way to spend $100, meditation, turning losses into victories, and much more. If you're looking for a heaping dose of inspiration, motivation, and guidance from the world's best, this is the book for you in 2018.


3. Living Beautifully: with Uncertainty and Change – Pema Chodron
Spiritual teacher and best-selling author Pema Chodron drops another wisdom bomb in Living Beautifully. Chodron, a Buddhist Nun, introduces the Three Vows – simple yet profound traditional Buddhist methods for dealing with life's inevitable chaos, uncertainty, and challenges on the path to inner peace and enlightenment.

For the person who seeks to find lasting calm and grounding in an ever-tumultuous world, this book will jumpstart your journey and illuminate the way.


4. The Subtle Art of Not Giving a F*ck – Mark Manson
You know a book is good when you keep seeing it in people's hands on the street, subway, or on social media . . . The Subtle Art of Not Giving a F*ck is one such book, and has been hailed a "generation-defining self-help guide" that rallies against constantly trying to be positive and instead promotes embracing our reality for what it is so we can truly become happier.

If you're looking for a refreshing, funny, and mind-expanding look at the current state of society and the best way to not only cope with it but thrive, this book will give it to you straight.


5. Learn. Grow. Shift. 30 Days of Personal Growth – Ashton August
Learn. Grow. Shift, is an approachable, enjoyable and effective tool for personal growth. It will help you establish positive habits, engage in self-reflection, and work through 30 days of learning, growing and shifting in all areas of your life. Start each day with a mantra, learn about its meaning, then apply it in a written reflection and accompanying practice (yoga, meditation, and other fun techniques). You'll come away with a sparkling sense of self-assurance and an ability to step confidently into your power and your purpose.

If you're wanting a catalyst for shifting your perspective and creating healthy habits, this book is the perfect resource! Get the paperback or interactive ebook here.


6. The Universe Has Your Back – Gabrielle Bernstein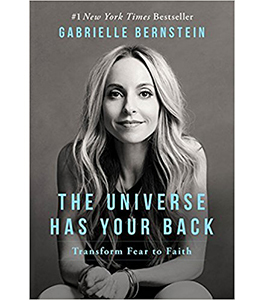 Gabrielle Bernstein created a name for herself with her book Spirit Junkie, and has since published many spiritual and self-help books. Her latest, The Universe Has Your Back, teaches how to transform your fear to faith.

Bernstein guides you how to step into your power and connect to the true joy you've been meant to feel all along. What a perfect way to step into 2018!


7. Abundance: The Future Is Better Than You Think – Diamandis and Kotler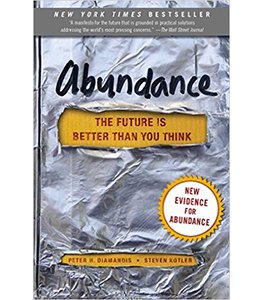 In the age of global warming, concerns about overpopulation, food and water shortages, and the seemingly constant threat of nuclear warfare, the future can seem bleak. Abundance: The Future Is Better Than You Think is here to tell you why the future is not so bleak. This book highlights innovators in each field making huge strides that in turn promise a better tomorrow.

Needing a comforting, positive boost to your 2018? Abundance, a book "that gives us a future worth fighting for," will give you precisely that.

Use This Reading List to Step Into Your Power in 2018!
These books are the perfect way to empower your 2018 and make this the year that you bring your biggest goals, intentions, and visions into reality. Yes, you can! Use one, a few, or all of these books to find support, guidance, and inspiration along the way. It all begins with a single step – or in this case, the first page.

We love to hear from you – please share which books you chose, if you've read any already, or if you have any additional recommendations to share. Happy reading!

Featured image: Rock Your Bliss

This article has been read 70K+ times. Hot damn!