Review of the Lineagewear Watercolor Leggings
When it comes to product reviews, we don't mess around. All of the items we review are put through the ringer of everyday use. You can trust that our reviews are non-biased and completely honest. Full disclosure: we don't publish negative reviews. If a product doesn't live up to our standards, we simply won't promote it. Everyone has their own opinion – this is ours. Let's get started.

Hello yogis! We want to introduce you to an awesome yoga and activewear company doing big things out of New York City. Founded by a Broadway costume designer, the Lineagewear line is an intelligent design for athletes of all types and sizes. Beyond high-performance activewear, this company is dedicated to ethical practices in manufacturing, but also in a communal sense where all body shapes and sizes are welcome. We here at YouAligned think that's pretty darn important!

Rather than dyeing their leggings, Lineagewear uses water-based inks (with no solvents – they emit harmful VOCs) and sublimation printing, which is a process that is more environmentally friendly.

Lineagewear is body-positive when it comes to sizing. They remind us that back in the day, clothing was custom-tailored to the individual body, and they're working hard to bring that true-to-size element back into the clothing world. Every body is unique, so it makes sense to create clothing that fits every body.

Now that you've met the brand, let's take a closer look at the Watercolor leggings by Lineagewear to see what all the fuss is about:


Watch the review video
1. Fabric
Whether you're a marathon runner, a hot yoga guru, or just a gal who loves to rock yoga pants, you know that fabric is everything for your activewear. Handmade in New York City's garment district, the Lineagewear watercolor leggings feel soft and silky, but are also durable and strong. The spandex material is high-quality, so you can beat these leggings up, throw them in the washer and wear them again and again without fading, pilling, or losing their shape.

Speaking of the shape, Lineagewear is committed to an engineered fit. What does that mean, you ask? Designed by women, these leggings come with a high waist (no muffin tops here!), a fitted shape that flatters the contours of your body, and no centered seam. This translates to no saggy crotch, no camel toe, and a lot more freedom to move with ease without having to worry about these annoyances. Can we get an amen?!


2. Style
Bright colors and funky patterns are IN for yoga leggings this season! That means less black, more intricate designs, fun colorways, and unique patterns. The watercolor leggings have a stunning print that looks like a blend of stained glass, with splashes of bright colors and a hint of tie-dye. Needless to say, they look beautiful on, so prepare for the compliments and questions of where did you get those leggings?!

Pair them with a black sports bra or a simple tank top for a chic look on the mat, or rock them with cute boots or wedges for happy hour. (Featured in the video with the Boho Skull Women's Racerback Tank, available on their site for $24).

These particular leggings are offered in sizes XS – 4X, and are offered in capri, ankle, or mid-foot lengths. In addition to activewear, Lineagewear also features a kids line as well, so you can twin it up with your mini!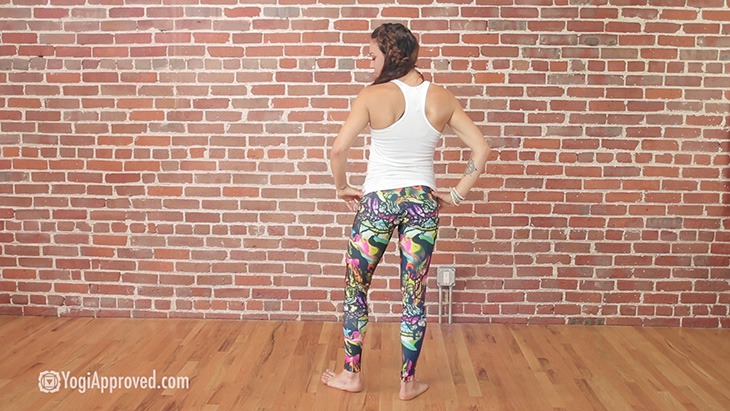 3. Functionality
The durable fabric is designed specifically for exercise, so these leggings are highly functional for whatever your fitness regimen may be. Lineagewear designers keep stitching in mind, so these leggings don't ride up, or crease in unwanted areas while you are moving. The watercolor leggings feature extra flat seams, a cover stitched hem, and a high waist with a contour shape so they won't sag or bunch up.

They've been tested in hot yoga, a contemporary dance class, at the gym, and out for a run. The results are in – they stay in place, flexibly move with your body, and keep up with even the most challenging activities. We love how good they feel on, and how they last through washing and drying, still keeping their color and shape.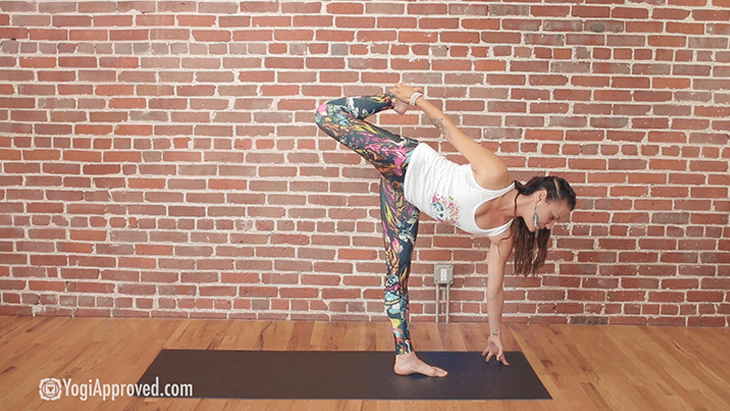 4. Value
Not only are these leggings fantastic – the company itself is also admirable. Lineage is dedicated to empowering women, and never body shaming anyone. Everything is made in America, and never through sweat shops, or outsourcing. Mailers are made from recycled products, and the emphasis on reducing their carbon footprint is inspiring.

Keeping production within the US and dedicated to fair pay and realistic working hours, the cost of manufacturing is inevitably higher. Despite this worthwhile commitment, the watercolor leggings by Lineagewear are still affordable, starting at $60.

What we love about this company is their dedication to an ethical, sustainable, and inclusive philosophy. They state loud and clear that they are committed to honesty, integrity, and love – something we should all live by. All in all, these Watercolor leggings by Lineagewear are affordable, beautifully and consciously designed, and for these reasons, they are 100% YouAligned™.



Lineagewear
Watercolor Leggings ($60)
Lightweight, fashionable spandex leggings for yoga, running, and other sports. These leggings have been specifically engineered to withstand stress, flatter the body, and prevent common complaints: Extra high waist - no jiggle, no muffin top! Contoured shape - no yanking, no saggy crotch!
Shop these leggings
Lineagewear
Boho Skull Racerback Tank ($24)
American Apparel female racerback tank (2329). A casual form-fitting tank with generously cut arm openings and a sporty yet feminine racerback. 100% Fine Jersey cotton construction. Made in USA. 9 skilled workers construct each T-Shirt in a sweatshop-free environment in downtown Los Angeles.
Shop this tank
This article has been read 1K+ times. Feelin' the love!