Review of the Spiral Tee and Halter Tank from Taylorson Design


When it comes to product reviews, we don't mess around. All of the items we review are put through the rigor of everyday use. You can trust that our reviews are non-biased and completely honest. Full disclosure: we don't publish negative reviews. If a product doesn't live up to our standards, we simply won't promote it. Everyone has their own opinion – this is ours. Let's get started.

In a world full of fast fashion and disposable clothing, attributes such as longevity and value are hard to come by. Taylorson Design is on a mission to change that, distinguishing themselves by their innovative knit that is pill resistant (finally) and machine washable (yay!), with a less-is-more approach to style.

Their Halter/Scarf + Tank with its myriad ways of styling is especially unique, while the Double Layer Long Sleeve Spiral Tee is a closet staple. Let's take a closer look at these two designs.

1. Fabric
Taylorson Design's proprietary featherweight knit fabric is luminous, translucent and delicate, yet resilient. Because of the tight structure of the knitted fabric, the tees keep their shape, not stretching out during all-day wear.

A key focus in the design of these tops is on pill resistance (those tiny balls of fuzz that show up on fabric and make it look ragged) and machine washabliity. A mesh wash bag is included with every purchase, so you can pop the tees in the bag on a cold delicate cycle and you are good to go! No dry-cleaning necessary – a huge convenience factor.

The fabric feels incredible! Like a classic t-shirt kicked up several notches, it is ultra-fine, cloud-soft and light as air. The luster to the fabric adds to its versatility. It goes from casual to dressed in a New York minute. Speaking of New York . . . their tops are proudly made in New York City.

2. Style
Taylorson Design's tees are timeless, super chic, luxurious and go from yoga pant casual to pencil skirt glam. The tops break the mold when it comes to adaptability. These pieces are timeless and functional with the added bonus of a flexible fit. Cut from one piece of fabric, the tank has a unique infinity seam, which does not leave a discernible hem.

In the mood for a curve-enhancing drape? Align the side seams. Feeling more casual? Rotate the side seams for a relaxed fit. Scrunch up the length to drape around your hip or pull it down for a longer, leaner look. Each beautiful knit top is bright white, which adds to the versatility as stand-alone tops or as layering pieces, making them true wardrobe staples.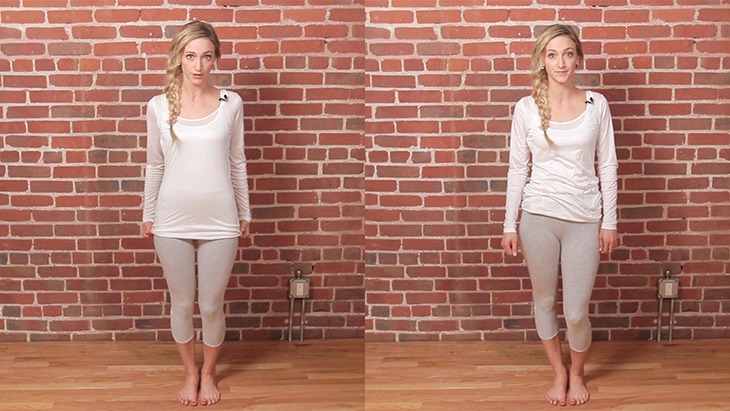 3. Functionality
The pieces by Taylorson Design are elaborate in design but effortless in wear. They are also hyper-functional. The cuts are elegant and all the different ways you can style each piece make them fun and versatile – you can let your unique fashion sense shine!

The Halter/Scarf + Tank can be worn in a variety of ways to achieve different looks. You can place the scarf over the shoulder and down the back; around the neck and hanging down the front; looped and tied around the arm; wrapped around the shoulders, and more.

Check out this video that shows 16 different ways to wear the Halter/Scarf + Tank:



4. Value
These tops are ideal closet staples. They are also great for travel – one top creates dozens of looks and outfit possibilities. At $98, the Double Layer Long Sleeve Spiral Tee is an investment in versatility. The garment creates two distinct tops that are seamlessly connected to create an effortless layered piece.

At $150, the Halter/Scarf + Tank is a halter, a tank top and a scarf all in one. These tops make a welcome addition to any wardrobe due to their multiple styling options, saving you valuable closet and travel space!


Looking stylish and elegant with as little effort as possible is what most modern women want in their demanding, fast-paced lives. For yogis, it is important that we have items to wear on and off the mat that are not only stylish, but also realistic to our needs. Taylorson Design offers a luxurious, feminine and innovative appeal with a functional, versatile and timeless design. For these reasons, the collection by Taylorson Design is 100% YouAligned™.

This article has been read 540 times. Share it and spread the love!